Written by
Tavleen Singh
|
Published: December 11, 2016 12:02:33 am
A month has gone by since the Prime Minister rendered more than eighty per cent of our currency useless and so far, millions of the poorest of our citizens have waited patiently in long queues to collect their rationed money. Many have waited hours and days without food and water only to find when they got to the top of the queue that the bank had run out of money. The lives of our neediest citizens have been disrupted unimaginably and many small businesses have simply died. Despite this, the riots predicted by learned judges of the Supreme Court have not happened.
Last week, I heard the first murmurs of protest. I was in Goa and as usual, got talking to my taxi driver. He was a BJP supporter and said he hoped that the BJP would win again in elections due next year. Then he said he was no longer sure of this. When I asked him why, he said people were really suffering because of having to waste whole days queuing up instead of working. "In my case, when I finally got to the top of the queue, they gave me one note of Rs 2,000 and they may just as well have not because I cannot cash it anywhere. Why are there not enough Rs 500 notes? What is the point of us having to suffer like this when trucks filled with new notes are being caught by the police?" The day before this conversation, Goa police had impounded a truck filled with more than Rs 1 crore in new currency.
Watch what else is making news
Similar seizures have been made in other parts of the country, causing people to believe that they are the only ones who are paying the price for Narendra Modi's grand scheme to purify the Indian economy. He has used religious words like 'yagna' to defend his decision but appears not to have noticed that it is not corrupt officials and businessmen who are being purified by fire but ordinary people who have never earned enough to pay taxes, leave alone stash away black money.
What is done cannot now be undone but perhaps those who advised the Prime Minister to do what he did failed to anticipate the consequences. Did they tell him for instance that Internet services in India were not world standard and so online banking could be tricky? In his digital dreams Mr Modi sees a billion Indians becoming enthusiastic participants in a cashless economy in the near future. But if he understood our creaky banking system better, he would have seen the flaws in these dreams. From different parts of the country, I heard terrible stories last week of very poor people putting their meagre savings into bank accounts only to see the money vanish. The standard response of bank officials is, "Sorry, there was a mistake."
It is the Prime Minister's good fortune that the Opposition parties foolishly decided to waste a whole session of Parliament with silly protests, black bands and infantile slogans. At the end of this carnival, Rahul Gandhi announced flamboyantly that if he was allowed to speak in Parliament, his words would cause an earthquake. Such a shame that it was his party that made Parliament non-functional. Had the Opposition parties combined to question the government in both Houses, they would have played a more useful role.
As someone who speaks as a layman and not an economist, I have to admit that I am unable to see how the Prime Minister or the Indian economy has benefited. When this question has been put to Mr Modi or his ministers, the standard operating response has been that there will be "long-term gain" from this short-term pain. The Prime Minister himself in recent public meetings has urged people to understand that a cashless economy will be less vulnerable to corrupt practices and this is why he did what he did.
The problem is that when almost every day now we hear of trucks filled with new currency being apprehended in cities across the country, this claim is hard to believe. If stories of these cash-filled trucks were not already damaging the Prime Minister's ambitious project enough, the suicide note of Janardhana Reddy's driver became the black icing on the cake. If there is any truth in the charge that Reddy laundered crores of old notes to marry his daughter off in royal style, then it indicates that black money and black methods to conceal it will be hard to erase. It does not help that this mining billionaire from Bellary was once a celebrated supporter of the BJP and a protégé of Sushma Swaraj. The truth is that decades of bad policies and corrupt taxmen have made Indians very wily when it comes to black money. This is why whatever happens, the real criminals will remain uncaught.
Follow Tavleen Singh on Twitter @ tavleen_singh
For all the latest Opinion News, download Indian Express App
More From Tavleen Singh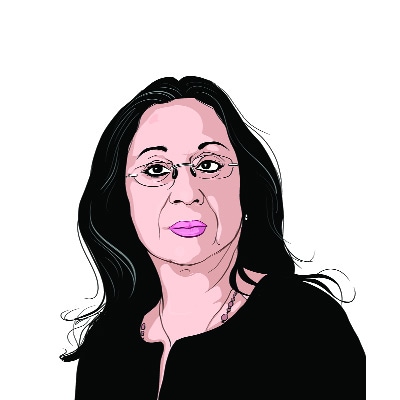 Confusion and horror in Kashmir

The United Nations released its first ever report on human rights violations in the Kashmir Valley. It recommends a commission of inquiry into the 'excessive…

Fifth column: Lies that help Modi

Modi has made mistakes in the past four years. He has failed to take India in a new economic direction. He wasted time on demonetisation…

Fifth Column: Bad news for the BJP

If Narendra Modi does not start paying attention to the message that voters in Uttar Pradesh have been trying to send him for months, he…