Radical means going to the roots. The black money problem has been troubling India since before Independence, when excess war-time profits were hoarded by a few in cash mountains. In a largely poor society, cash payments are the norm. The thin veneer of modern tax laws and revenue services further encouraged hoarding of cash. Socialists of all parties, whose economics is theoretical rather than practical, compounded the problem by introducing punitive rates of taxation, making hoarding more profitable.
The Indian economy has, as a result, become enmeshed in the black economy. Not all kala dhan is the same. Sending money abroad illegally to a foreign bank is criminal, but does not affect the daily running of the Indian economy. Routine income tax evasion is also small beer. The problem is with hoards of cash acquired in a variety of businesses. It is this money which not only circulates in clandestine activities — drugs, prostitution, gambling — but also enters legitimate sectors such as real estate, jewellery and luxury consumption. This sort of black cash has become not just a part of the economy but a dynamic part at that. Electoral politics has also been shaped by these hoards of money.
Money is a means of payment. It can also be a store of value, but its value declines with time since it earns zero interest rate if hoarded; inflation erodes it further. The advantage is of the tax evaded and the chance to invest in other 'black' activities. Yet money is just a piece of paper. Unlike gold, it has no intrinsic value. Its value depends on its legal acceptability.
The master stroke that Narendra Modi struck on the night of the American elections is that, by fiat, he made hoards of cash valueless. The government had tried amnesty and it yielded Rs 66,000 crore. The money abroad is being brought back. But the cancer is money at home. By demonetising the old currency, the value of those vast hoards of cash has been wiped out. It is the biggest redistributive policy move of the past 70 years. We will never know the full extent of the impoverishment of the cash hoarders, unless opposition parties march in support of the new poor! But we will see its impact on the slowdown in luxury consumption, jewellery and real estate sectors, where this money was being openly converted into real wealth.
The trouble is that black cash looks just like white cash. In striking at the big hoarders, surprise is of the essence. The sudden demonetising of the old currency and changing over to new currency causes teething problems. But these will last no more than a week or two. There will be hardship to some, but then as Lenin said, "You can't make a revolution without breaking heads…."
In this revolution, there is no need to break heads, but important not to lose them. What is of essence is to stop the regeneration of the same cycle of black money accumulation. The answer lies in what has been done. The hoarders now know that any time the government wishes, it can demonetise the hoards of currency. This threat must be kept alive, making hoarding not just illegal but unprofitable.
Modi has shown that he is a risk taker where it matters.
For all the latest Opinion News, download Indian Express App
More From Meghnad Desai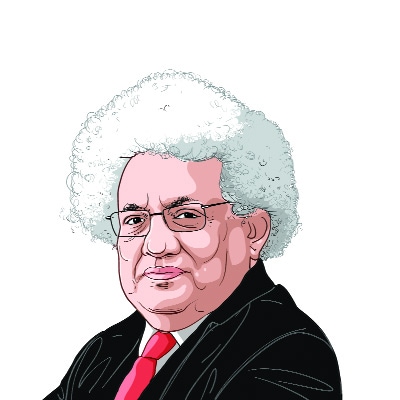 Out of my mind: Brexit decisions

Political divisions on this issue run through both the ruling party and the Opposition. The process of leaving has a time limit, which ends on…

Out of My Mind: IOU, RITA, TINA

In Malaga, there was a conference where they discussed topics such as the Index of Opposition Unity (IOU). Don't believe There is No Alternative (TINA)…

Out of my mind: Cross dressing

The Opposition has the one-item agenda of hating Modi. As in 1971, when the cry of the Old Congress was 'Indira Hatao', now it is…