The most recent episode of Kaun Banega Rashtrapati reminded me of the old classic comedy Chalti Ka Naam Gaadi. Some readers may recall the dream sequence in which Kishore Kumar and Madhubala have a lovers' tiff. She tells him how lovely she is while he is only concerned with the fact that she forgot to settle her bill for car repairs at his garage for the princely sum of panch rupaiya barah anna (Rs 5.75; things were cheap in those days!). That is very much the way Mulayam Singh Yadav and Mamata Banerjee have behaved with the Congress. They had been invited to admire the sterling qualities of Pranab Mukherjee as the presidential candidate of UPA-II. They,however,want to extract large sums of money from the Centre for their States. The introduction of extra names in the contest,especially that of the PM,seems merely to be tough bargaining for Central grants. Give us the money we ask for and some more if you want your candidate to go through. If not,we will rain on your parade and foist one of our candidates seemed to be their message .
If that is the game and that is one plausible interpretation of the intervention on Wednesday last,we now know how the Congress can react. Congress has just told them to get lost and hope that the qualities of Pranab Mukherjee would appeal to BJP as well and hence there is no need to placate TMC and SP. This is risky but at least it keeps the economics of Centre-State grants away from power games.
If that is the logic behind the decision of the Congress/UPA,then it puts the Mulayam-Mamata duo in some danger. Not so much that they would not get as much money out of the Centre as they would like. Mulayam may yet get his way as the Congress needs his help in UP in 2014 unless they are willing to get together with Mayawati. But Mamata will now struggle,especially if the CPM will vote for Pranab. Much more to the point would be the position of the BJP. It has been bounced into supporting Kalam unless now it falls back on formalities and says it never backed him for 2012. If it is also true that Dr Kalam's consent was not taken beforehand,he may also decline to run. A contest between Kalam backed by NDA plus TMC ( Mulayam may have to reconsider his position given his secular pretensions) may not find it easy to win against Pranab backed by UPA minus TMC but plus BSP and the Left. If so,why should he be made to suffer the humiliation of defeat?
Mamata's impatience has cost her dear. Sonia Gandhi has managed to lead Mamata into making an egregious error and given her a cause to walk out of UPA. Good riddance for the UPA as it can now pursue policies which Mamata was needlessly holding at ransom. Congress also can rejoice as the incumbent advantage will erode soon for Mamata and she knows it. The Congress will cosy up with the Left again at least for 2012 and who knows may be for 2014 as well. As far as Mulayam is concerned,Sonia Gandhi must have a feeling of déjà vu .This is a repeat of the 1999 episode when there was a serious misunderstanding/doublecross between her and Mulayam. Despite wooing Mulayam at the third anniversary celebration of UPA-II,he has walked away from her.
What will BJP do? It has been embarrassed by Mamata. If it floats another candidate than Dr Kalam,it will look like it is betraying its own previous choice. Whoever it runs,cannot win against Pranab. It will have to secure its Vice Presidential nominee (and Jaswant Singh is an excellent choice) and hope Congress/UPA does not spoil his prospects. It thought like everyone else did that Congress will leave it to the last to announce its candidate. Now Mulayam-Mamata have forced Congress into an early and decisive move.
BJP should know that in politics you can always rely on your enemies to do the expected; it is your allies you have to be wary of.
For all the latest Opinion News, download Indian Express App
More From Meghnad Desai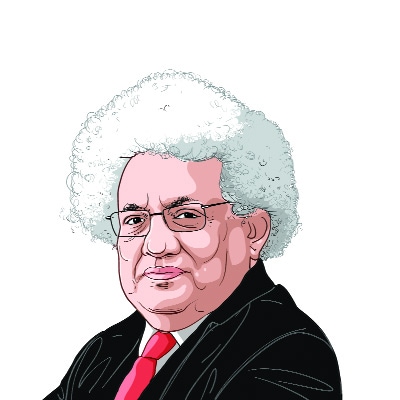 Avoid ideology

Narendra Modi devised an inclusive strategy in 2014. He reached out to the Dalit voters. He downplayed anti-Muslim sentiments. He modernised the BJP by remaking…

Chanakya 2018

Pranab Mukherjee rewrote history on Friday. He washed away all the sins of the RSS. From now on, no stigma attaches to the RSS even…

Out of my mind: About time

The elections last week make one thing clear. It is time the Election Commission rethought the way in which voters are treated...