How sad that our Home Minister should have found the most unexpected way to link India to the terrorist attack in Lahore last week. For no reason at all he announced on nationwide television that in view of the attack on the Sri Lankan cricket team he thought it best for the IPL cricket tournament to be put off till after the Lok Sabha election. It's not that he was not able to provide security to the visiting cricketers,he explained,just that he was going to be stretched on account of the election. Excuse me?
What about the ordinary business of life? Can he protect our children when they go to school? Can he protect us when we go shopping? What about airports and railway stations? Should we all stop travelling while the election is on? Are Indian security systems in such bad shape that they can only protect one lot of people at a time? If so,then as taxpayers we have the right to demand that our political leaders set an example by giving up their personal bodyguards. Why should they need armies of commandos to protect them if they cannot protect us?
What the Home Minister appears not to have noticed is that with his one thoughtless remark he has told the world that India is as unsafe a place as Pakistan. There is no point in whining on about how this is only because our neighbour has been breeding nests of vipers to send across the border. We know this. We knew this long before the attack on Mumbai. What we want to know is why our government cannot protect us from the terrorists. Mr. Chidambaram got his job because his predecessor proved after every terrorist attack on Indian soil,and there were many,that he was incapable of doing anything more than making routine,silly noises about how the terrorists would not go unpunished. In most cases they did and by the time Ajmal Kasab and his friends came to Mumbai,our loss of faith in the Government of India and especially the Home Minister was immeasurable.
Nobody shed a tear when he was booted out and there were many among us,including this columnist,who believed that Chidambaram was the right man for the job. On excursions into Delhi's corridors of power I have run into senior bureaucrats who have confided excitedly about how the new Home Minister was sweeping out deadwood and cobwebs in his ministry and demanding competence and results. No retiring wallflower himself,he has taken to appearing on television regularly to promise that things were going to change and change fast.
Have they? Do we see any improvements in policing? Are our policemen better equipped or better trained? Are our police stations being advised on how they can radically improve their functioning? Personally,I had hoped that Chidambaram with his reputation for effectiveness would have produced by now a blueprint for modern policing. He has talked of how commandos will be stationed across the country but if this has happened it is being kept a closely guarded secret. If we have a plan to counter the jihadis that come from Pakistan,this is also being kept a closely guarded secret.
It's time we asked why. We need to ask why daily life should be disrupted at all if we are being forced to drag a general election out over a month ostensibly for reasons of security. It's not just about the IPL. It is about the amorality of our political leaders spending huge amounts of taxpayers' money on their own security while doing nothing about ours. What needs to be done is so obvious that we do not need another police commission to tell us about the reforms that need to be urgently made. Everyone knows what needs to be done so why do we not see it being done?
If the jihadis look as if they are winning the war to turn India into a country as dangerous and unstable as Pakistan it is only because of the failure of successive governments in Delhi to show that the Indian state will never let them win. The Vajpayee government did nothing after IC 814 was hijacked. Nothing at all. And,in the past five years we have seen no serious attempt to win the war against radical Islam either. If optimists like me had any hope left at all,it was the small one that no matter how bad things were in India we were not Pakistan. We were not in such bad shape that armed gunmen could stroll away after an attack as happened in Lahore last week. How depressing to hear the Home Minister admit publicly that we are no better off than Pakistan.
For all the latest Opinion News, download Indian Express App
More From Tavleen Singh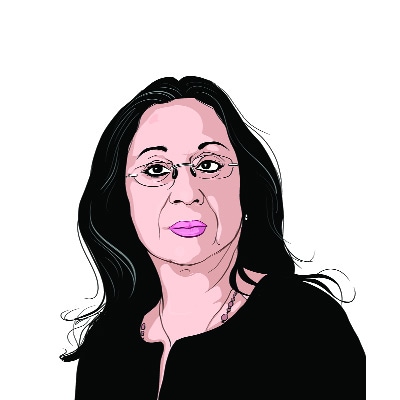 Fifth column: Back to vote banks

The most powerful vote bank has always been the Muslims and this does not belong to the BJP, so in the past four years they…

Towards a Hindu Pakistan?

If the BJP does manage to win a second term, the Prime Minister would do well to ask himself why we have violent Hindutva instead…

Back to old times?

For those Indians who gave Modi a full majority it was because the words 'parivartan' and 'vikas' came as music to their ears...