Written by
Tavleen Singh
|
Published: January 1, 2012 11:18:34 pm
A year of living wastefully. This is how India will remember 2011. We spent our political and economic capital recklessly as if we had so much to spare that we could afford to waste it. So most of the year went in discussing an idea put forward by a sincere but daft old man whose only claim to fame is village development. Slavishly endorsed by our breathless,unthinking news channels,Anna Hazare rose to such dizzying heights of glory that by the end of the year,he and his team of dodgy NGOs was lecturing the Government of India on how to run the country. The government foolishly allowed itself to be lectured to. And,our amoral opposition parties,transfixed by the crowds of urban Indians that Anna drew,leapt happily onto his platform.
They did not oppose him even when it became clear that his political ideas were limited and his anti-corruption movement fraudulent. It is a myth that by creating a powerful Lokpal,we will be able to dismantle the vast and complex infrastructure of corruption that we have built assiduously over decades. Had our political leaders been less duplicitous,they would have admitted that it was lack of transparency in governance that was the root of corrupt practices but they did not. Perhaps,because they know better than anyone else that the Lokpal will make no difference to their activities.
The only way of reducing corruption in India is by making governance simple and transparent. In countries that are less corrupt than us,you do not need to bribe officials or policemen to get things done because there are transparent rules in place. In India,the simplest procedure has been wrapped in so much red tape that the only market economy we developed in socialist times was in the purchase of public services and government jobs.
This continued after economic liberalisation because so many vital things remain in short supply. Why are there not enough hospital beds? Why are there not enough schools? Why do fundamental necessities like electricity,cooking fuel and clean water remain so hard to get? Why do we need police verification to get a passport when it should be the right of every citizen? Why do we need police verification to get a driving licence? These are urgent questions but instead of asking them,all we talked about in 2011 was corruption and how what we needed was a 'strong Lokpal' for all our problems to be solved.
Anna and his team are so removed from understanding the real sources of corruption in India that under their noses Sonia Gandhi forced the government to accept a massive food security scheme that will inevitably become a new source of big corruption. Like NREGA,it will serve mostly to make the officials who run it very,very rich. When NGOs are allowed to make policy and laws,it inevitably leads to bad consequences and we saw this happen in 2011 not just with the Lokpal movement but in the manner in which Sonia Gandhi's National Advisory Council interfered in policy making.
While the NAC continued to extravagantly spend taxpayers money on mammoth schemes,nobody noticed that the money for these schemes is beginning to dry up. The economy has slowed down so seriously that economists now conjecture that the 'I' in BRIC (Brazil,Russia,India,China) could soon become Indonesia. Foreign investors who were once so captivated by Indian possibilities,have in recent months packed their moneybags and taken them elsewhere. The rupee lost its worth drastically in 2011. And,almost every sector of commercial and business activity declined with such speed that normally reticent businessmen are now openly talking about the desperate need for economic reforms.
We need many things to happen. We need better roads,ports and railway systems. We need to start building at least 500 more cities and improve existing abysmal urban standards. We need urgent reforms in agriculture so that farmers are no longer forced to live so much on the edge that one bad crop can drive them to suicide.
Did we talk about these things in the past year? No. The Government of India was too busy placating NGOs with inflated egos and delusions of power. While all this was happening,the man at the helm of the Government of India,the man who became famous for giving India a new direction with his economic reforms,lurked in the background,silent and wraithlike. It was as if Dr Manmohan Singh forgot some time this year that it was his job to lead. So by the end of 2011 as fog and icy weather enveloped Delhi,there was general,gloomy agreement that this is the worst government India has ever had. Sadly,it can also be said that this is the worst Opposition India has ever had. Happy 2012.
Follow Tavleen Singh on Twitter @ Tavleen_Singh
For all the latest Opinion News, download Indian Express App
More From Tavleen Singh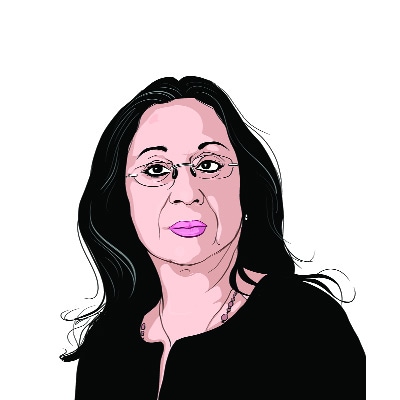 Towards a Hindu Pakistan?

If the BJP does manage to win a second term, the Prime Minister would do well to ask himself why we have violent Hindutva instead…

Back to old times?

For those Indians who gave Modi a full majority it was because the words 'parivartan' and 'vikas' came as music to their ears...

Fifth Column: What can Modi do now?

So can Modi do anything in the next few months that would restore the lustre that once made him seem undefeatable? There are those who…