When India attained Independence, violin maestro Tripunithura Narayana Krishnan was just 19 years old, learning basic music lessons from his father, A. Narayana Iyer. As a teenager, Krishnan had to walk 8.5 kilometres from his home just to listen to a radio broadcast — Subhash Park in Ernakulam in Kerala had a radio set connected to a loudspeaker. When he returned home, he would practice whatever he had assimilated. It was this image of a young Krishnan walking 17 km just for a radio broadcast that came to my mind when I first heard that the All India Radio (AIR) was going to launch a 24-hour classical music channel, Raagam, on various digital platforms this Republic Day.
This is indeed a move to be applauded because the AIR is sharing its rich archives with music lovers. In the past, the AIR has been, like many other government-run cultural organisations in the country, highly possessive about its music collection. In fact, India needs a national archival policy, given the amount of audio and video content lying in various government-controlled archives in the country. This archival material needs to be circulated for public consumption.
In any case, even without the consent or knowledge of such institutions, the archive of Indian music available on the internet is growing each day. However, the AIR archives remain a treasure hidden from music enthusiasts.
I, therefore, take this opportunity to congratulate the people behind the AIR's decision to launch Raagam as an online radio channel and share the rich archives of yesteryear's maestros. But let me point out certain areas that the serious music listener would love to see the strategists behind this new initiative focus on.
Though the foundations of Indian classical music traditions might have some common elements, the pattern of appreciation in the two traditions — Carnatic and Hindustani — varies. Very few people listen to both types of music with equal intensity. As such, it is essential to offer both traditions of Indian music as two separate bouquets. If the online offering is just an extension of traditional radio station programming, then the Raagam project will lose the opportunity it has. It is a better idea to offer two 24×7 online radio stations — one each for Carnatic and Hindustani.
Another concern is about the patterns of scheduling music. As broadcasters know very well, there are amazing system-generated schedulers now available, which allow a radio channel to ensure representation of all sections of music with justified reasons while repeating a track. For example, one can create different groups for different ragas, gharanas, banis, etc, so that the system scheduler chooses tracks according to the strict rules applied to ensure a rationale behind rotations, and hence avoid subjective human interventions and errors.
It is still early days for Raagam, and while I can have a lengthy wishlist for the long-awaited 24×7 classical music channel from the AIR, let me limit my concerns to just two more points. First is with regard to the need for assuring quality in the metadata available with the recordings. This would include things like the dates of recordings, the correct names of the accompanying artists, etc. This is important since any serious listener would be interested in these details. The second is related to the quality of the material that is broadcast. It is important that the broadcast is the perfect copy of the analogue archival tapes, and not a compressed sound file.
The writer, a broadcaster and columnist in Malayalam, is content head of Radio Mango in Dubai.
For all the latest Opinion News, download Indian Express App
More From S Gopalakrishnan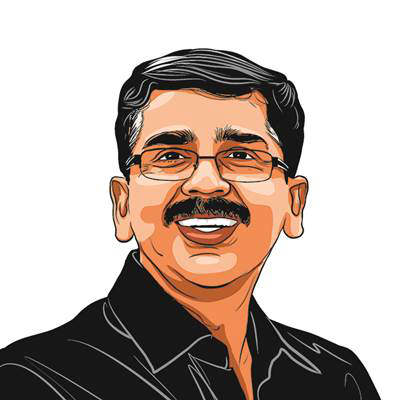 A Mahatma In An Imam

Before starting for Naokhali, Gandhi wrote an aesthetically beautiful line on his perspective on the art of dying: "As it is, all die, but one…

When you are old and grey

Government must honour practitioners of classical art forms in their prime...

A Moment In Modernity

Balamuralikrishna has no predecessor or successor. But he represents a rupture..