Some of the little master's friends and rivals speak about their memories of the boy who was meant to smash all records.
'If I text him,he will reply'
By Shivani Naik
Sujit Gadkari,fiddling with his bat inside the upper-floor dressing room during the lunch break of an inter-office tournament in Mumbai,didn't join the buzz at the MIG Club parking. When he finally reached the practice wicket,where his classmate from 1987 to 1990 from Sharadashram Vidyamandir,Sachin Tendulkar,was stealing a quick training session,Gadkari stood at a distance. After 45 minutes or so,the magic ended,the nets were rolled up,and Tendulkar's car speedily disappeared from the picture.
The following noon,a close friend,armed with a camera,accompanied Gadkari to the club. This time,Gadkari and his friend ventured a little closer. The crowds were larger that day,yet,when Tendulkar looked back,his eyes rested on Gadkari for a moment,before he resumed his mock battle against the swinging yorker.
Later,Tendulkar walked up to him,and shaking his hands warmly,asked,"Kasaa aahes Gadkari? Ajun rahaayla Dahisarla ka? (How are you,Gadkari? Do you still stay at Dahisar?)" The picture that got clicked that noon — a close cropped shot of the pair grinning happily — sits on the glass-top of his office table.
In the high-ceilinged office of Central Railway,under the Chhatrapati Shivaji Terminus' timeless dome,where Gadkari works as an assistant engineer,his well-maintained desk speaks of the dignity Ramakant Achrekar,Tendulkar's legendary coach who also trained Gadkari,drilled into each of his wards.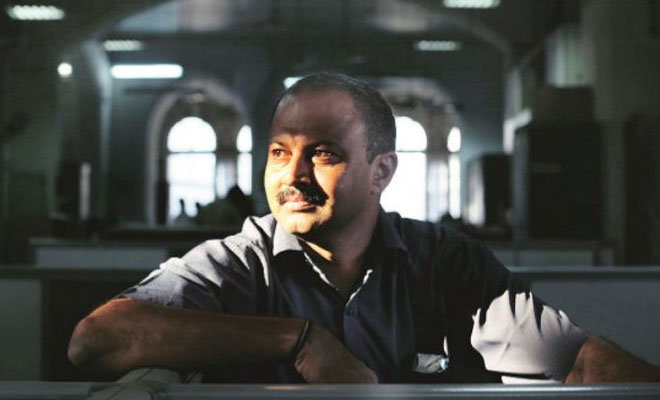 Like Tendulkar's,Gadkari's parents were persuaded by the grand old coach to switch his school if he was serious about cricket,and the latter lined up behind Vinod Kambli and Tendulkar in the Sharadashram batting line-up at number 5,a small but important part of the all-conquering Bombay school team of the late '80s.
Gadkari trudged back and forth twice from the far-off western suburb of Dahisar,and never had the luxury of fooling around Shivaji Park like Kambli and Tendulkar did.
"I played with him only for four years (two for Sharadashram and a couple for Keerti College). It's nice that he recognised me," Gadkari says.
After that meeting at the MIG club,Gadkari is assured of a reply every time he texts Tendulkar,but will need to wait for his retirement before he can muster courage to ask Tendulkar if he can get along a few seniors to meet him.
"He's Sachin to us. But he's Sachin the great,you have to understand," he says.
'Kambli was the feared one'
By Mihir Vasavda
Every time Sachin Tendulkar plays his trademark backfoot punch,Kaustubh Apte is reminded of a famous Harris Shield match. Fielding at the covers,he tried to stop a fiercely-hit shot. Instead,he ended up splitting his finger. The power in that shot had belied the age of the batsman; Tendulkar was only 15 then.
Apte was part of the St Xavier's team,which was beaten by Sharadashram. Tendulkar and Vinod Kambli scored a triple century each as they notched up a world record partnership of 664 runs in the Harris Shield semifinals held in February 1988. "Back then,people teased us,because we were thrashed by a 'random' teenager," says Apte.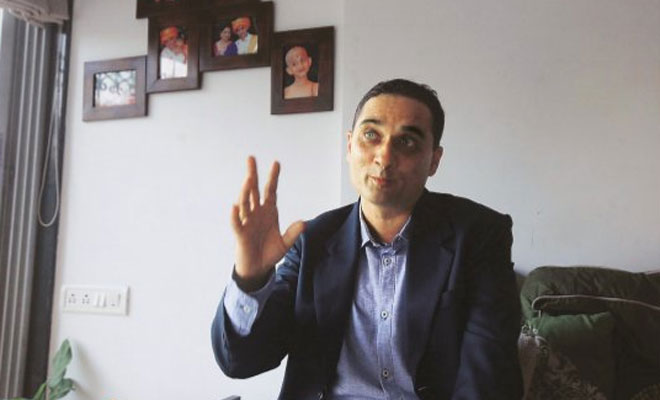 Apte is now a solar power plant consultant,but he monitors the progress of Tendulkar and Kambli. "I was very surprised that Kambli didn't make it big. During our times,he was the more feared one. He was aggressive and flashy. Sachin was calculative and classy," Apte says,sitting at his plush south Mumbai residence,overlooking the Cooperage football ground.
Apte,who trained under Ramakant Achrekar during his school days,says Tendulkar would often drop at the nets at Hindu Gymkhana for a hit or two and provide ample evidence of his hitting prowess. "I was the nets captain and had to organise bowlers for each batsman. Everyone was allowed to face around 30-40 balls. After the first 15 balls,Tendulkar used to start hitting the ball really hard. The elderly people,who used to come to the club for morning walks and tea,were often unintended targets. Ultimately,they requested us not to allow him to bat when they were around," says Apte.
As Tendulkar plays one last time barely a kilometre away from Apte's home,the 39-year-old says images of that curly-haired boy facing bowlers twice his size in the Harris Shield match flash before his eyes.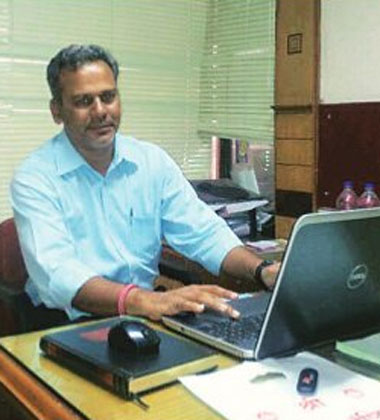 'We were the awesome foursome'
By Bharat Sundaresan
It's not that he doesn't admire Sachin Tendulkar's exquisite strokes,but what intrigues Mayur Kadrekar more are the mid-pitch exchanges that Tendulkar has with his batting partners,in between overs. They remind the 41-year-old of a chirpy curly-haired teenager and the times when he used to receive similar zestful advice.
"I don't mean to brag,but we used to dominate all attacks. And our conversations were rarely about cricket. They were generally about food,movies or pulling someone's leg. He still seems as eager about making a point to the non-striker," says Kadrekar,now deputy manager at the Indian Oil Corporation's fleet marketing division.
A stylish right-handed opener back then,Kadrekar was spoken of in the same breath as Tendulkar and Vinod Kambli.
The Thane resident was Tendulkar's first cricket captain when he led a mighty Shardashram high school unit during the mid to late 1980s. Kadrekar went on to represent an India U-19 team,which included Sourav Ganguly and Anil Kumble. He also played for Assam in the Ranji Trophy for one season,but that was as far as his cricketing journey took him. While his former teammate went on to set the cricket world ablaze,Kadrekar has had to be content with representing his office team in the local cricket circuit.
He has remained one of Tendulkar's closest friends,but his interactions with the veteran Indian cricketer are limited to chance meetings at the MIG club in Bandra. "Sometimes I miss the unbelievable times we had on and off the field. Sachin,Vinod,Santosh Jadhav and I were the awesome foursome,and we would take everyone's case. And indulge in vada-paav contests," Kadrekar says.
Kadrekar's parents used to spoil Tendulkar when he used to visit his captain's home. "My mother,in particular,was really fond of him and his curly locks. She still takes great pride in having entertained Sachin Tendulkar at her house," he says.
His favourite cricket moment with Tendulkar was when they opened the batting during an exhibition match at Wankhede Stadium,celebrating the centenary of the Harris Shield (U-16 schools) tournament in 1997.
For now,Kadrekar hopes to catch Tendulkar's final Test in the company of his former teammates,Kambli included. While he will miss Tendulkar,the cricketer,he is hoping to reclaim his childhood buddy after his retirement.
'Tendulkar lived in mortal fear of the PT teacher'
By Devendra Pandey
There was not even the slightest hint of malice to it,though Ricky Couto was the punching-bag for Sachin Tendulkar and Vinod Kambli's schoolboy pranks.
Once,after young Tendulkar had returned from their school's UK tour,he lugged a massive bag gifted to him,and boasted of it being big enough to fit a man into it. Challenged to prove it,he emptied the bag and ordered his buddy Couto to get inside the bag.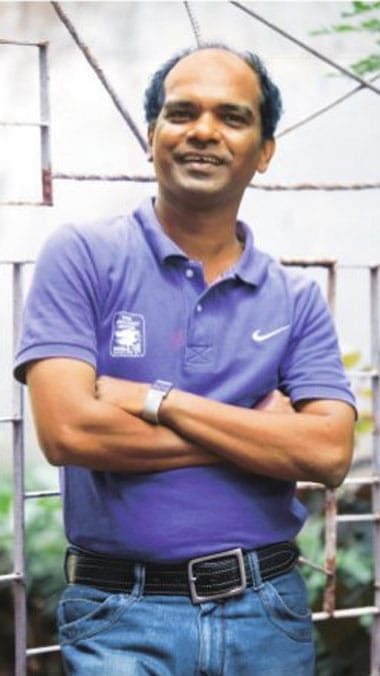 Couto was regularly bashed up by the duo while playing the wickedly violent game of "Ops-bats",which is quite a rage in Mumbai's schools. Ops-bats sees schoolboys punish and punch "offenders" who forget to say "ops" or "opingo" when they stand or "bats or batingo" when they sit. Couto was particularly forgetful. "Once during a Ranji Trophy game in 2000,I entered the Mumbai dressing room (there were no restrictions then). Tendulkar charged at me,hit me hard on the back and said "opingo" and kept punching," recalls Couto. Couto often teamed with Tendulkar in throwing paper balls at the front-benchers in class.
Couto is among the few who know Tendulkar,not only for his cricketing feats,but as a mischievous boy from Shivaji Park's tree-lined streets. Now working in a shipping company as a sales and customer executive,Couto recalls those years of being the partner-in-crime of the bratty trio at school.
He says Tendulkar hated to lose: cricket,table tennis or arm wrestling. But India's greatest sportsman lived in mortal fear of the PT teacher Shetty sir and chemistry teacher Shirsat sir. He didn't mind missing exams,but would never miss a cricket match.
Talking about the Kambli-Tendulkar duo,he says,"The competition between them was immense. Once Kambli was raving about his own batting and Tendulkar flashed out a paper-cutting that silenced Kambli. The headline read: 'Tendulkar out on duck.' He told Kambli that it made headlines even if he got out at zero."
Couto's friendship with Tendulkar has lasted the years of fame,and the latter continues to visit Ricky's home in Wadala.
'His reading was sharp'
By Devendra Pandey
In 1987,Iqbal Khan became the youngest batsman to earn Mumbai's Ranji crescent at the age of 18. But the term prodigy was to be redefined very soon.
Late in 1986,when Khan was on the cusp of a Ranji call-up,he heard Sachin Tendulkar's name. "Mumbai maidans buzzed with talk of two younger batsmen from Shardashram Vidyamandir," he says. When they first met,Iqbal was struck by the boy's slight stature and curly hair; but what stumped him was the massive kit-bag he lugged around and the Slazenger bat in his hand. "It was a heavy bat for a boy that small,but he batted with ease," Khan says. In the following season,Tendulkar made it to the Mumbai side and became its youngest member.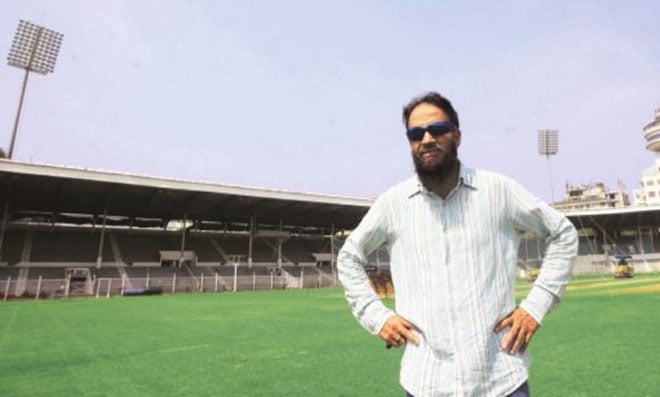 Khan saw his hopes fading after eight lacklustre seasons and just one Ranji 100 to show. He shifted to England in the late '90s. He is now based in Yorkshire,where he plays for a minor league XI,and works as a surgery manager at a local dispensary.
It took considerable effort to keep the bat and pads away,but for the original "prodigy" of Mumbai cricket,memories are just a flash away. He still remembers the day in 1990,when he was batting alongside Tendulkar in the Wills Trophy final against a strong Delhi side,including Manoj Prabhakar and Maninder Singh. "I was an aggressive batsman and tried to go after the bowlers,but couldn't connect any ball despite trying hard. Tendulkar told me that these are not Mumbai's net bowlers whom you can go after. Sachin scored most of the runs and I made a mere 8-9. Even at that age,his reading was sharp," Khan says.
When Tendulkar played for Yorkshire in 1992,he looked up his old teammate.