3D printing is one of the most exciting technologies in the world,with limitless applications ranging from jewellery casts to vehicle parts. What if you could make a 3D design,upload it online,have it printed and delivered to your home in India? With i.materialise,you can do just that.
In India 3D printing is being used by jewellers,especially those based in Mumbai,says Wim Michiels,executive vice-president of Materialise,a Belgium-based 3D printing company. "We have worked with researchers from institutions such as the IITs and they mostly seek prototypes. However,jewellery is one exception. Many people in Mumbai use 3D printing in jewellery,whether directly or indirectly by printing wax casts. I'm not saying all of them use our software for it,but 3D printing is definitely being used in Mumbai," he adds.
The applications of 3D printing are vast,but the most critical of these is its role in saving lives. The New England Journal of Medicine published one such case. American couple April and Bryan Gionfriddo's son Kaiba used to stop breathing every day as his collapsed bronchus blocked the flow of air to his lungs. "That was a unique case. An implant that could help the child was under development in the University of Michigan. It was built using 3D printing and placed in the child's wind pipe to prevent collapse and to give the skeleton room for growth," Michiels says.
The device was created from a CT scan of Kaiba's trachea,"integrating an image-based computer model with laser-based 3D printing to produce the splint". Kaiba's breathing troubles ended after he was taken off ventilator support three weeks from the day of surgery in February 2012.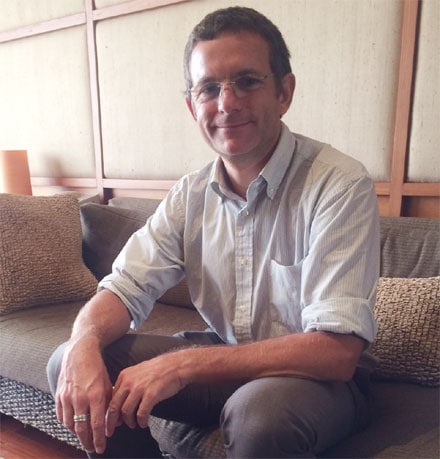 Wim Michiels says the technology is capable of 3D printing organs too. "Will we see it in our lives? I hope so. There are several ethical questions to be addressed regarding organ printing. It can be used to prolong lives,yes," Michiels says.
Like all revolutionary technologies,3D printing can also be used for negative purposes such as making plastic weapons to beat metal detectors. But Michiels insists that the positive uses far outweigh the negative. A Reuters report cites an example of 3D printing being used to make a prosthesis for Leon McCarthy (12) from Massachusetts,who was born without fingers. The child's prosthesis cost around $5,while those available in the market cost thousands of dollars,according to the report.
With an office in Malaysia,Materialise is targeting the nascent 3D printing market in India. Michiels says the company has been active in the country for over 10 years. "Business in the Asia-Pacific region is handled by our Malaysia office. A large part of our business in India is about providing the software. Our software works with many 3D printers,unlike that of other companies,which needs their own hardware. We've provided software to customers in India for fields (as varied as) medical engineering and additive manufacturing," Michiels says,shying away naming the company's clients in these fields.
The company has made it easy for designers to get their work 3D printed through i.materialise. Artists can even hire a designer to convert their 2D sketches into 3D and get the models built on the website. The company has partnered with Autodesk 123D,which directs designers to the Materialise website to get their 3D models printed.
As part of its plans to ramp up operations in India,Materialise plans to hold a 3D printing conference in New Delhi in February 2014. "We will open an office in India. It's just a question of when," Michiels says. "Most companies are focussing too much on 3D printers. We don't make those. We firmly believe that machines are just packaging – they solidify the product. The process and the software are very important for 3D printing as that is where products are created," Michiels says.