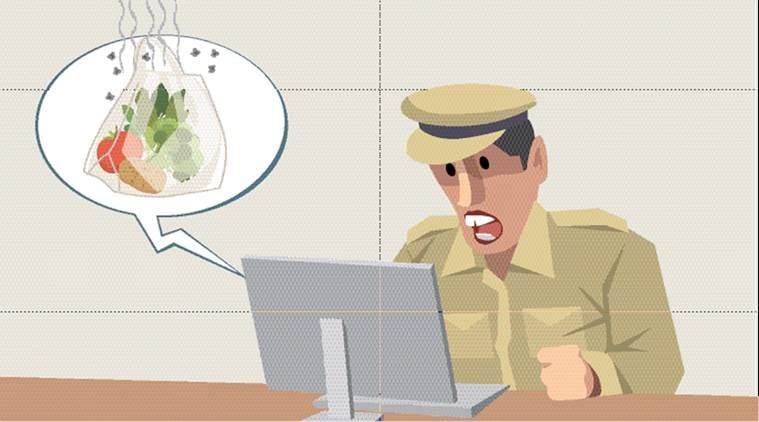 "I ordered groceries online, but some of them turned out to be stale. They are not willing to take the vegetables back. Please register a case against them." That's just one of the written complaints the Mumbai Police's cyber cell officials are now accustomed to. From the bizarre to the comic, over the past few years, officers scanning the back-end of the online complaints system have encountered every kind of complaint, including many from across the country who write in apparently unaware that the Mumbai cyber cell has jurisdiction only to cyber offences within city limits.
When the website of the cyber cell was created a few years back, it was with the intention to get online leads on cyber crimes, and to make it convenient for victims to register a complaint. "There are months when we hardly receive any actionable complaint," says an officer from the Cyber Crime Investigation Cell (CCIC) that falls under the Economic Offences Wing of the Mumbai Police.
Watch what else is making news
"On an average day we receive 8-10 complaints on our website. Majority of them are from other states complaining about crimes occurring there locally. We ask them to contact the local police station," the officer said. "Several police forces across the country do not have an independent website for reporting cyber crimes like we do. That could be the reason why people across the country end up inadvertently forwarding the complaint to us," the officer added.
Other complaints either turn out to be issues of consumer redressal or 'conspiracy theorists', the officer said. "In several cases when the quality of a product purchased is not good enough, consumers approach us. These matters should ideally go to the consumer forum. There are cases of cheating where instead of a mobile phone an empty box is given. In such cases we register an FIR and investigate."
Apart from online complaints, the officer said that as the headquarters of several banks are located in Mumbai, banks generally approach them with complaints of customers across the country who may have been duped by fraudulent callers. "In case any withdrawals have been made in Mumbai, we take the complaint, or else we ask them to approach the local police," a senior officer said.
In some cases, an officer said, merely complaining to the cyber police gets the problems of customers solved. "In one case, a woman sent us an e-mail about how the online grocery she ordered online turned out to be stale. She had also marked a copy of the email to the portal. Even before we could tell her we wouldn't be able to help, she mailed back saying the portal had agreed to return the money after she sent us the mail."