In the first parliamentary meet of the session, Prime Minister Narendra Modi reprimanded MPs for bringing a bad name to the party due to misbehaviour, party leader Rajiv Pratap Rudy told reporters, news agency ANI reported. Calling it unacceptable, Modi said action should be taken against those who bring down party's name, Rudy added. Modi's comments assume significance as they come in the wake of the arrest of senior party leader Kailash Vijayvargiya's MLA son Akash Vijayvargiya for allegedly attacking a government official with a cricket bat. Home Minister Amit Shah, BJP working president JP Nadda, Defence Minister Rajnath Singh were among the leaders present at the meeting held at Parliament library building
In Rajya Sabha, Social Justice and Empowerment Minister Tawar Chand Gehlot, speaking in Rajya Sabha, said the Uttar Pradesh government's move to issue caste certificates is unconstitutional. Making a short statement in the Upper House of the Parliament, Gehlot said including OBC castes in the SC list is in the domain of Parliament and asked the state government to follow proper procedures.
Minister of State for Health and Family Welfare Ashwini Kumar Choubey will also move The Indian Medical Council (Amendment) Bill, 2019 be taken into consideration and passing. He will also take up The Dentists (Amendment) Bill, 2019 for passing. In Rajya Sabha, Union Minister of State in the Ministry of Ayurveda, Yoga & Naturopathy Shripad Yesso Naik will move The Homoeopathy Central Council (Amendment) Bill, 2019 for consideration and passing.
Live Blog
BJP also held its first Parliamentary meet during the ongoing session. Follow Highlights on Parliament Monsoon Session
BJP, TMC lawmakers in verbal clash in Lok Sabha
BJP and Trinamool Congress lawmakers had a verbal clash in Lok Sabha on Tuesday after Dilip Ghosh, a saffron party MP, alleged a conspiracy by the West Bengal government in violent attack and criminal cases against his party members. Ghosh said BJP MPs, including Union minister Babul Supriyo, Arjun Singh and himself, were attacked during the recent Lok Sabha polls. Over 150 BJP workers have been injured and many others have been framed in narcotics cases, he alleged, accusing the state police of conspiracy at the government's behest.
Note ban had no effect, Indian economy growing above 7%: Sitharaman in Rajya Sabha
Days ahead of presenting her maiden Budget, Union Finance Minister Nirmala Sitharaman Tuesday said that the demonetisation did not have any effect on the Indian economy. The minister was speaking in the Rajya Sabha responding to supplementaries during the Question Hour. Sitharaman said economic growth is high on the agenda of the Narendra Modi-led government and various reforms are being undertaken in many spheres to improve the GDP growth.
Read | Note ban had no effect, Indian economy growing above 7%: Sitharaman in Rajya Sabha
RS Members congratulate Naidu on completion of all questions during Question Hour
Rajya Sabha Members Tuesday congratulated Chairman M Venkaiah Naidu on completion of all starred questions during the Question Hour. The last time the House completed all the starred questions was on January 2, 2018, which then set a new record by achieving the target after a gap of 15 years. A total of 15 questions were listed in the schedule for the day in the Upper House. However, supplementaries on all questions could not be raised.
Number of bank fraud declines to 6,735 in 2018-19: Finance Minister
The bank fraud incidence involving over Rs 1 lakh has declined to 6,735 in 2018-19 as compared to 9,866 in the previous fiscal, Parliament was informed Tuesday. During 2018-19, as many as 6,735 incidences of fraud occurred with financial implication Rs 2,836 crore as compared to 9,866 such activities involving over Rs 4,228 crore a year ago, Finance Minister Nirmala Sitharaman said in a written reply to the Rajya Sabha. "Earlier, credit culture and discipline in the financial system was lax across various stakeholders. Shell companies for layered operations to siphon off funds, control of assets and continued access to funds despite default or being a fugitive abroad, non-availability of passport details and powers to issue look-out circulars with banks, and lack of assured checking for wilful default and fraud in high-value NPA cases, all led borrowers to believe that they could get away with default, wilful default or even fraud," she added.
Micro plastic in packaged water within safe limits: RS
Food regulator FSSAI's scientific panel has examined the issue of presence of micro plastic in packaged water and found it to be within safe limits, Health Minister Harsh Vardhan said in Rajya Sabha on Tuesday. Replying to supplementaries during Question Hour, the Minister said the government has received a study conducted in New York on plastic pollution in bottled water. A scientific panel of the Food Safety and Standards Authority of India (FSSAI) has done a detailed examination and said the presence of micro plastics in bottled water "is within safe limits".
This is trainee government: Derek O' Brien in Rajya Sabha
This government is an ordinance factory; first 30 years one in every ten bill was an ordinance, in the next 30 about 2. Now it is four out of every 10 Bill. This is a trainee government they don't know how Parliament runs; at 3 pm they gave a supplementary list of business with the educational institutions Bill. What of my right as a member to bring an amendment?
Wht is Indian Medical Council (Amendment) Bill, 2019?
The amendment in the Medical Council Bill is set to bring transparency, accountability and quality in the governance of the medical education in the country. The bill will allow the supression of the India Medical Council for two years during which a board will run the body. The bill also proposes to amend the India Medical Council Act, 1956. The Act had lapsed in the 16th Lok Sabha.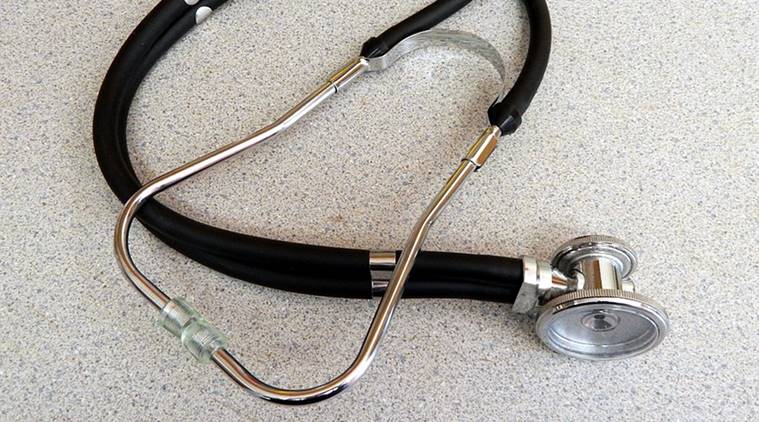 Parliament becoming forum to raise West Bengal issues: Mahua Moitra
Mahua Moitra (TMC) said Parliament is becoming a forum to raise West Bengal issues. "West Bengal is being singled out unfairly in the House for discussion about violence in the state," she said, adding things are being generalised. She said violence in states like Uttar Pradesh is not being noticed.
SP member raises lynching issue in Lok Sabha
Muslims in the country are facing problems and several incidents of lynching have been reported in states like Jharkhand, SP member Shafiqur Rahman Barq said in the Lok Sabha on Tuesday. Raising the issue during Zero Hour, Barq said, "We have to decide how Muslims would live in this country" on account of lynching incidents. The issue prompted an angry response from BJP members. Opposition members also stood at their seats as the Lok Sabha Speaker asked another member to raise matter in the Zero Hour. (PTI)
Opposition opposes the ordinance in the Medical Council Bill
leader of Opposition Adhir Ranjan Singh opposed the Indian Medical Council (Amendment) Bill in Lok Sabha, says the government is rushing into it.
160 IS members, sympathisers arrested across India: govt tells LS
As many as 160 members and sympathisers of the banned terrorist organisation Islamic State (IS) have been arrested so far from different parts of the country, the Lok Sabha was informed on Tuesday. Union minister of State for Home G Kishan Reddy said intelligence inputs on terror threats are regularly shared with the state governments and agencies concerned with the advice to take appropriate steps and sensitise their field formations to prevent any untoward incident. "The National Investigation Agency (NIA) and the states police have registered cases against IS members and sympathisers and have arrested 160 accused so far all over the country," he said replying a written question. (PTI)
Health Minister Dr Harsh Vardhan speaking in Lok Sabha
Speaking in the Lok Sabha, Health Minister Dr Harsh Vardhan talks about the bifurcation of the Medical Council of India (MCI). The Lok Sabha is discussing the Indian Medical Council (Amendment) Bill, 2019 introduced by the health minister.
Sumalatha Ambareesh talks of Karnataka water crisis
Independent MP from Mandya (Karnataka), Sumalatha Ambareesh made her debut speech in Lok Sabha. " We are looking at a huge water crisis and impending drought conditions which are already present in my region, this presents a very bleak scenario for farmers, who are sugarcane and paddy growers," she sauid.
Speaker Om Birla creates record in Lok Sabha
Speaker Om Birla has broken a record in the House in the first full functional week of the 17th Lok Sabha — he got 93 first-time MPs to speak at least once in the first week through the window of Zero Hour. In the previous Lok Sabha, about 60 new members could speak during the course of the full first session. Birla's generosity stems from his personal experience. As a first-time MP in 2014, he could not get to speak for a full year in the previous Lok Sabha. He doesn't want this to happen to more than 250 first-time MPs, it seems.
BJP MP wants government to come out with safety guidelines to check online game addiction
Vijay P Sahasrabuddhe (BJP) wanted the government to come out with safety guidelines to check abuse and addiction of online gaming. He said China provides for showing no blood in games, Australia has banned 220 games and South Korea does not permit some games to be played by children below 16 years. "It is essential to formulate guidelines for online gaming for safety of children," he said.
AIADMK MP demands extending reservation to natives in all central universities
In Rajya Sabha, N Gokulakrishnan (AIADMK) demanded extending of the 25 per cent reservation to natives and locals of a state in all the 48 central universities. He said 25 per cent reservation for locals in all courses in Pondicherry University has not been implemented despite the academic executive council accepting such a move in 2013-14.
Sonia Gandhi raises issue of privatisation of rail factories
In Lok Sabha, UPA chairperson questioned the privatisation of rail factories. Sonia Gandhi said in the first phase, the coaching factory of Rae Bareli is being corporatised
AAP MP raises issue of picture of Mahatma Gandhi on the bottle of wine
AAP MP Sanjay Singh raises issue in zero hour in Rajya Sabha, about a company in Israel using a picture of Mahatma Gandhi on the bottle of wine.
What is the UP government's order, and why has it been issued now?
The June 24 direction to include 17 OBC castes — Kashyap, Rajbhar, Dhivar, Bind, Kumhar, Kahar, Kewat, Nishad, Bhar, Mallah, Prajapati, Dhimar, Batham, Turha, Godia, Manjhi and Machua — among the Schedule Castes, drew an angry response from BSP chief Mayawati who called it "unconstitutional", saying these castes will neither get benefits meant for OBCs nor SCs since a state government has no power to make any alteration to the SC list.
State officials said the government wanted the 17 castes in the SC list because these castes figure very low on social and economic indices. The officials maintained that the advantage of placing them in the SC list will entitle them to quota and other benefits announced by the government from time to time. But SC groups fear that such a move might impact their quota as the new entrants will consume their share if the reservation limit is not expanded.
'Not acceptable - PM Modi's message to party members over Akash Vijayvargiya's assault'
BJP leader Rajiv Pratap Rudy said the prime minister repreimanded the MPs for bringing down the party's name due to misbehaviour. "PM in BJP parliamentary party meeting today said any kind of misbehaviour that brings down party's name is unacceptable. He said that action should be taken if someone has done something wrong. He also said that it is applicable to everyone."
Modi's comments assume significance as they come in the wake of the arrest of senior party leader Kailash Vijayvargiya's MLA son Akash Vijayvargiya for allegedly attacking a government official with a cricket bat.
UP government's move to include 17 OBC groups among SCs unconstitutional: Tawar Chand Gehlot
Calling the UP government's move to include 17 OBC groups among Scheduled Castes as "unconstitutional," the Centre asked Yogi Adityanath to reconsider the move. In a short address to Rajya Sabha, Social Justice and Empowerment minister Tawar Chand Gehlot said only Parliament has the right to include OBC castes in the SC list.
During Parliamentary meet, PM Modi asks party workers to attend House proceedings
In the Parliamentary meet today, PM Modi asked party MPs to ensure their presence in Parliament during the ongoing session and added that they should also dedicate themselves to people's service so that they are known for what they have done for the masses, news agency PTI reported. Modi was felicitated by senior party leaders. Party chief Amit Shah and its working president J P Nadda were also felicitated, Parliamentary Affairs Minister Pralhad Joshi told reporters.
Modi will launch the BJP's membership drive from Varanasi on July 6 during which, he told party workers, at least five trees should be planted in every booth across the country. He also told party MPs that if anybody brings a bad name to the organisation with their conduct, then it is "unacceptable", party sources said.
Vijay Goel raises Delhi Parking row issue
BJP MP Vijay Goel raises the issue of Chandni Chowk and other areas in Old Delhi being densly populated in Rajya Sabha. Several areas in Central and Old Delhi remained tense Monday after an argument the previous night over a parking spot spiralled into a communal flare-up. According to police, while the initial incident took place in Hauz Qazi, on Monday, several shops remained shuttered in Chandni Chowk and Chawri Bazar. Allegations also emerged that a temple had been vandalised, and police spent the day trying to calm tempers on both sides.
Opinion: Union Budget must focus on reviving investment, address rural distress
Newly appointed Finance Minister Nirmala Sitharaman will this week present the Union Budget. In an opinion piece in today's The Indian Express, former Union minister and economist Yoginder K. Alagh writes that the Budget must focus on reviving investment, address rural distress. "For the Union budget, two priorities are important in the second quarter. The first is to finance a credible package of relief and recovery after a bad monsoon from the angle of drinking water and sowing. The second is to revive investment.
Rural distress is real. The first is to recognise it. Drinking water, improving efficiency of existing irrigation systems, rural finance, including temporary waiver of loan repayments, needs funds, which the affected states do not have. The priorities stated in the Niti Aayog's council meeting are correct. But they do not have allocation powers. The budget should provide funds and an assurance that allocation will be rule based, as in the erstwhile Planning Commission's formula, rather than by political whims." Read more
Opposition in Rajya Sabha: Govt delayed J&K Assembly polls
The debate in Rajya Sabha on Monday over the statutory resolution to extend President's rule in Jammu and Kashmir involved long discussions on history of the country, with members of Opposition accusing the BJP of deliberately delaying Assembly elections in the state.
The opposition accused the government of running the government in Jammu and Kashmir through President's rule and commented that though Prime Minister Narendra Modi talks of 'One Nation, One Election', Assembly elections in the state were not held with the recent General Election. The 27 members who spoke during the discussion were also discussing a Bill to provide reservations to families who live along the International Border in Jammu.
Digvijaya Singh demands law against fake news
In Rajya Sabha, Congress leader Digvijaya Singh demands a regulatory act for fake news. "Social media imparts information. Information with confirmation is more powerful that ammunition," Rajya Sabha chairman Venkaiah Naidu said
Adjournment Motion Notice in Lok Sabha over illegal digging of coal mines in Assam
Congress MP Pradyut Bordoloi has given Adjournment Motion Notice in Lok Sabha over illegal digging of coal mines in reserved forest of Tinsukia District in Assam.
Congress MP gives Adjournment Motion Notice in Lok Sabha over education loan
Congress MP Kodikunnil Suresh has given Adjournment Motion Notice in Lok Sabha over the restriction of education loan for the technical course in National Assessment and Accreditation Council (NAAC) accredited colleges, reported news agency ANI
Welcome to The Indian Express LIVE Blog on Parliament Monsoon Session. Follow this space to track the latest proceedings in Lok Sabha and Rajya Sabha.