General Election Results 2019 highlights: Registering a mandate bigger than the 2014 polls, Prime Minister Narendra Modi-led NDA returned to power for a second straight term. The BJP maintained its hold over its core vote base –the Hindi heartland, Gujarat and Maharashtra — and made inroads in Bengal and Odisha. With the landslide victory, Modi is the first non-Congress full majority Prime Minister to get re-elected with a stronger majority.
After the victory, PM Modi and party chief Amit Shah reached party headquarters in New Delhi to a rapturous welcome. In his speech, Modi promised that he will devote "every moment of my life and every fibre of my body" to the welfare of the nation. Modi also promised the bitterness exhibited during the campaign would be pushed behind.
LIVE UPDATES: BJP set to enter Lok Sabha with historic mandate
On the contrary, the Congress' strategy to pose a formidable challenge to BJP has come as a cropper. It failed to carry forward the momentum gained during its recent victories in Madhya Pradesh, Rajasthan and Chhattisgarh Assembly polls. The only silver lining in the bleak scenario for Congress is that it fared better in Punjab and Kerala. The results have raised questions on Congress' leadership and the future of the grand old party.
The full results of the seven-phase elections are expected to be officially declared only late evening.
Live Blog
Track the highlights on the Lok Sabha election results 2019 here. Read this blog in Malayalam | Bengali| Tamil
Left's worst show: Zero in West Bengal, five in all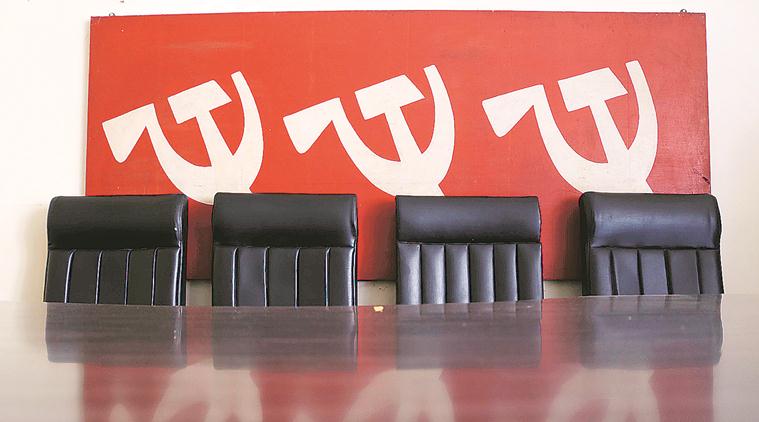 THIS IS the worst performance for the Left, which drew a blank in its one-time bastion of West Bengal and won just one seat in Kerala, where it is in power. Its overall tally was five, down from 10 in 2014. The Left has seen a steady decline since 2009. In the past, the Left did well whenever there was a pro-Congress wave — it won 54 seats in 1980, when Indira Gandhi stormed back to power, and 33 seats in 1984, in the wake of her assassination. In 1991, after the collapse of the Soviet Union and the fall of communism in Eastern Europe, it won 56 seats.
In a clear indication that the Left votes have shifted to the BJP in West Bengal, the CPI(M) saw its vote share drop from 22.96% in 2014 to only 6.3%. The CPI vote share was down from 2.36% in 2014 to 0.39%. Read more