Happy Mother's Day 2019 Gift Ideas: It is often said that the bond between a child and a mother is the strongest. With Mother's Day just around the corner, wouldn't you like to add some spark to this special relationship with a thoughtful gesture? Or maybe a gift?
If you are thinking about buying her something but can't make up your mind, then here are a few options you can choose from.
Bluetooth earphones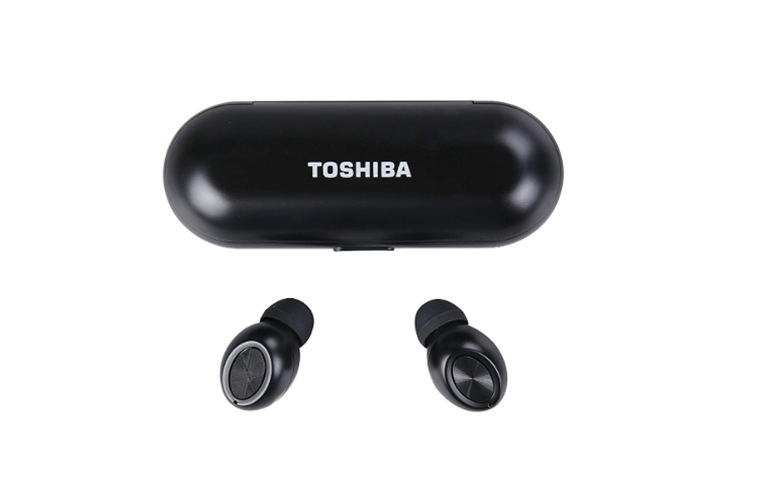 Who doesn't like to listen to music, right? But the wire can be cumbersome unless you go for these wireless stereo sweat-resistant bluetooth earphones RZE-BT 800E. Apart from the gorgeous rose gold hue, this nifty hi-tech earpod will fit snugly into your mum's clutch bag.
Available at: Amazon
Cost: Rs 7,999 and Rs 5950
Luxury footwear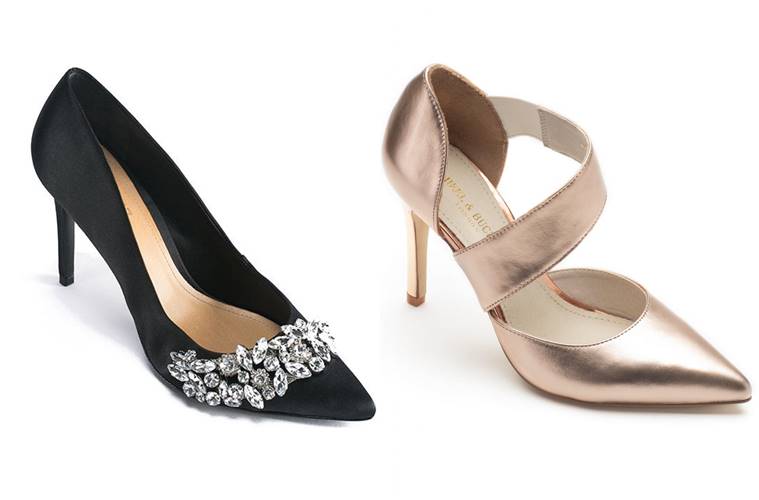 Make this day truly endearing by gifting the perfect pair of footwear from Berleigh Luxury. The collection highlights footwear styles from block heels to stilettos, wedge heels and more, with embellishments and embossed textures.
Available at: http://www.berleigh.com
Cost: Rs 11,500 / Rs 7,500
Japanese cup and kettle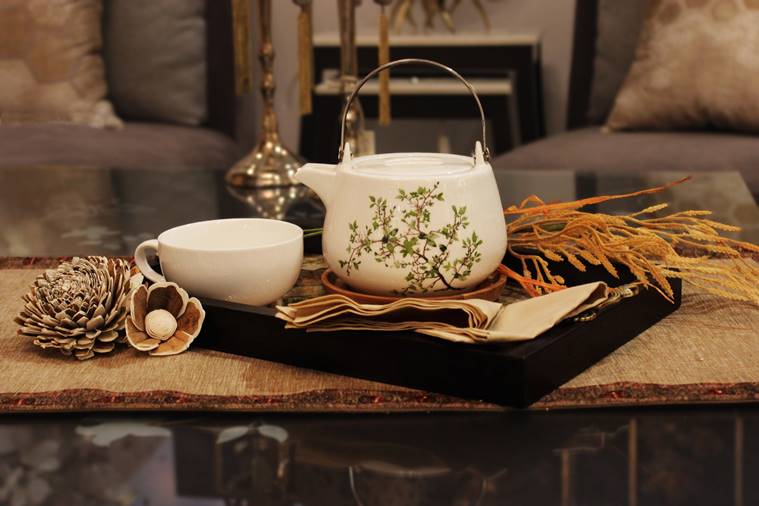 The Japanese cup and kettle make for the perfect gift that will help your mother relax and let go of all the stress. Paired with some lovely chamomile and hibiscus tea packs this would make for a perfect gift.
Available at: ishatvam.com
Cost: Kettle – Rs 3,750, Cup & Wooden Saucer- Rs 3,750
Crafted jewellery box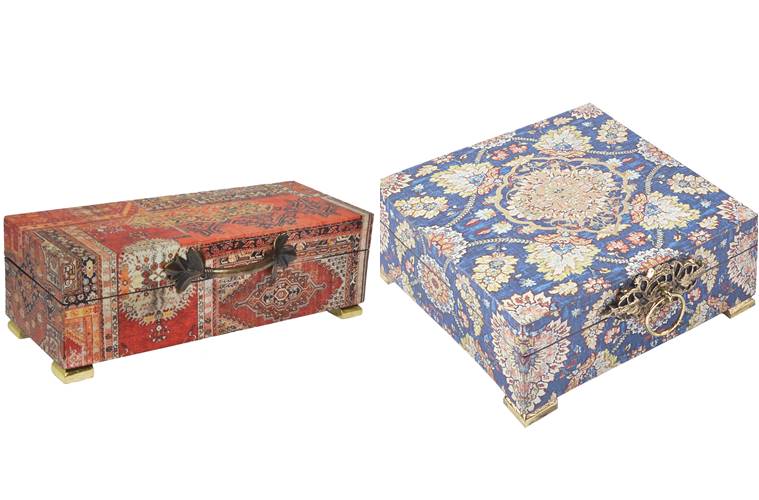 A beautifully crafted jewellery box for your mother to store all her family heirlooms or little trinkets can be a great gift. These jewellery boxes are crafted in wood and adorned with gold metal accents.
Available at: ishatvam.com
Cost: Rs 3,050 and Rs 3,850
Body care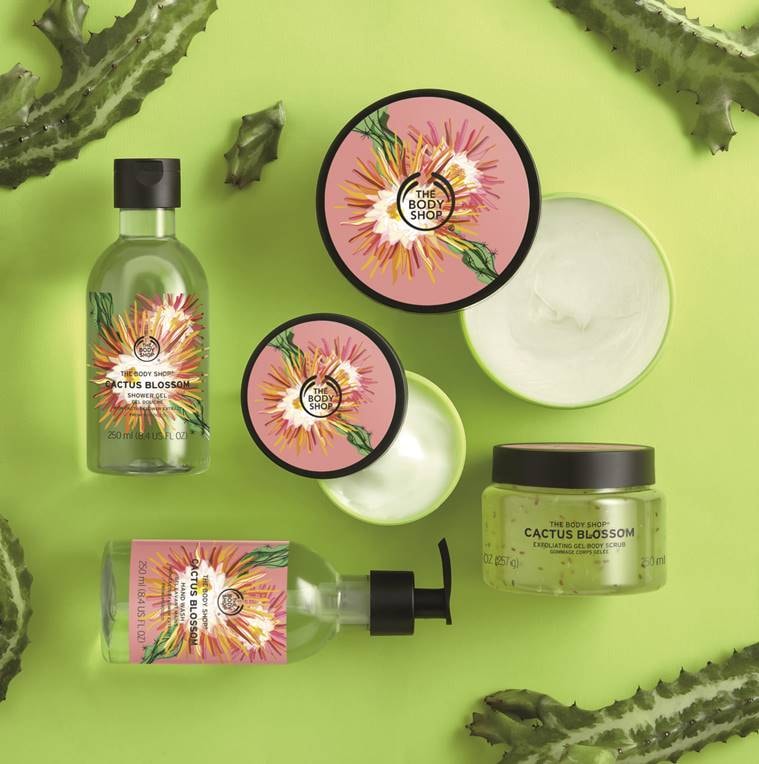 The Body Shop presents Limited Edition products, specially created for Mother's Day gifting this year- Cactus Blossom, a range of body care products, each infused with the floral-fruity fragrance of cactus blossoms. The special ingredient – cactus, makes this range exclusive and unique.
Available at: The Body Shop stores
Cost: Cactus Blossom Shower Gel – Rs 395
Cactus Blossom Body Butter – Rs 1045
Cactus Blossom Body Yogurt – Rs 845
Cactus Blossom Body Scrub – Rs 1195
Embellished Footwear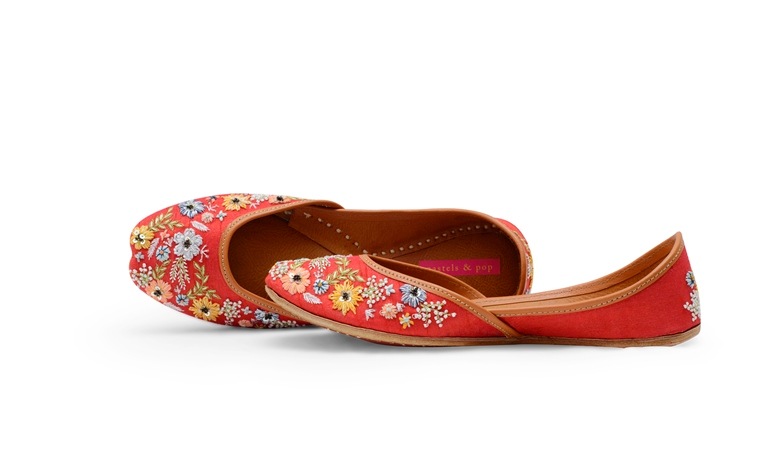 Pastels & Pop brings a unique handcrafted collection of chic juttis in vibrant hues. Elements such as silk threads, sequins, tassels, pearl, lace, mirror-work and zardozi have been presented in a contemporary style. A must-have, the juttis come in shades of jester red and turmeric, alongside pretty pastels such as soothing lavender, ballerina pink, creamy tan, terrarium moss and princess blue. Your mother will love these!
Available at: pastelsandpop.com
Cost: Rs 2,300 – 3,199
Skin care 
Melblok addresses all your problems related to skin darkening and pigmentation- dark spots, blemishes, acne marks, etc. The brand has recently introduced its Advanced Day Cream & Night Cream For Pigmentation.
Available at: Amazon, Flipkart and Melblok.com
Cost: Advanced Day Cream – Rs 2,560
Advanced Night Cream – Rs 2,560
Handbags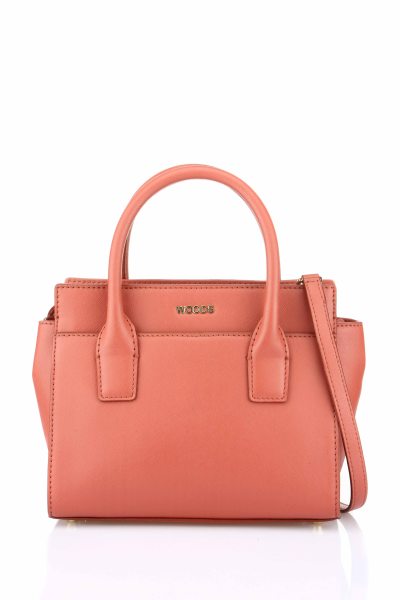 Woods London has a trendy yet elegant collection of handbags which will be the perfect gift for your mother, this Mother's Day. A stylish handbag is a must-have for mums on-the-go and this stunning collection includes beautiful clutches, totes with chain, chic wallets, cross-body bags and classy evening handbags.
Available at: All WOODLAND & WOODS stores
Price: Rs 2000
Luxury fragrances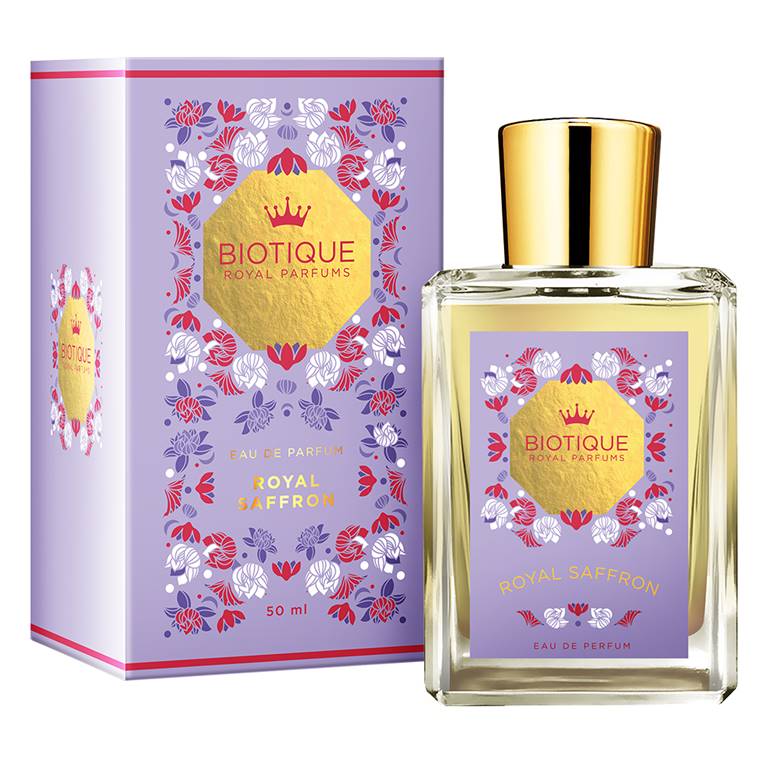 Gift your mother Ayurvedic skin care products & luxury fragrances from Biotique, created with 100% natural fruit & vegetable extracts. Based on age-old recipes for eternal beauty, Biotique has always catered to various skin-types for different age groups.
Available at: Biotique stores
Cost: Rs 699
Fusion wear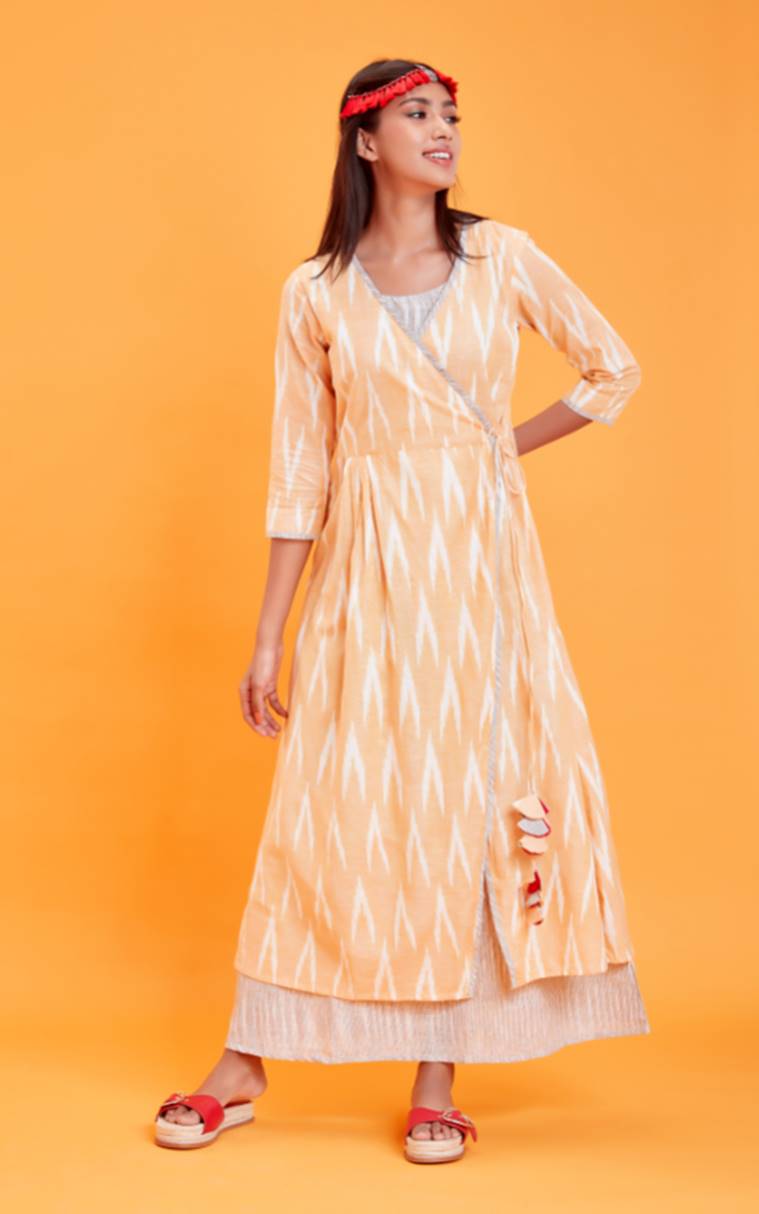 Raisin, a contemporary fusion wear brand for women would love to make it extra special for you this festive season! For simple yet elegant wear, head to this website.
Available at: Raisin Global.com
Cost: Rs 1,799
Kitchen Essentials
Le Creuset, with their extensive range of vibrant products, has something that can match the taste of every mother. From the Signature Cast-Iron collection in Flame and Marseille Blue to the vibrant Cherry Red Stoneware, choices are many.
Available at: Le Creuset stores
Cost: Rs 750 – Rs 37,000
Watch
The Recital 11 Miss Alexandra features the same precision phase of the moon and characteristic hands of the Récital 9 Tourbillon. The hour and minute hands are offset at 6 o'clock. Their atypical silhouettes, forming a heart every hour, stand out clearly against the guilloché surface of the finely-worked mother-of-pearl dial crafted by artisans of the BOVET 1822 dial manufacture.
Available at: Johnson Watch Co. store
Cost: 35,00,000
Beauty hamper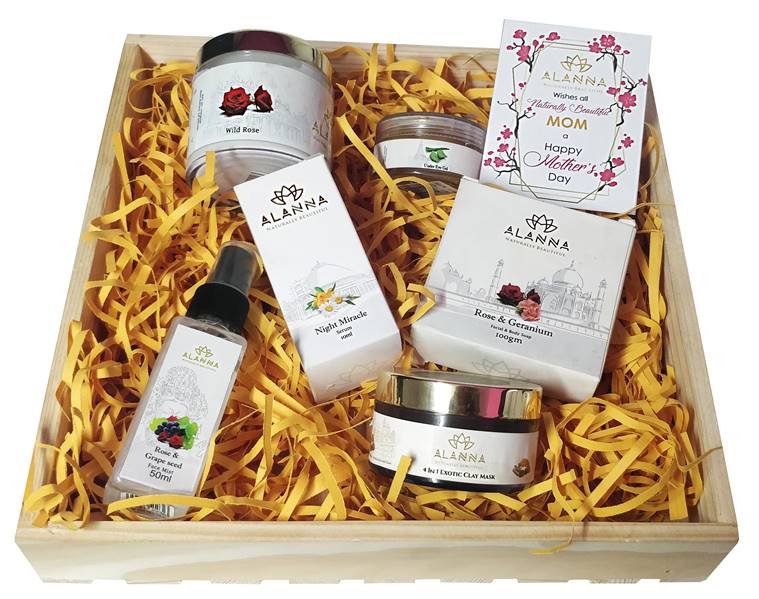 Alanna celebrates its belief in true beauty by acquiring all ingredients from the lap of Mother Nature and are 100% vegan. A thoughtful gift, isn't it?
Available at: alannaforyou.com
Cost: Rs 280 to Rs 4000
The Indian Express website has been rated GREEN for its credibility and trustworthiness by Newsguard, a global service that rates news sources for their journalistic standards.