With the year coming to an end, people all around the world are planning different ways of spending the last day of the year with their family, friends and loved ones. However, with traffic jams and crowded streets peaking during the New Year's Eve, it is not a bad option to deck up one's place and throw a party. From food arrangements, guest lists, decorations to drinks — a lot has to prepared and checklists ticked off before sending out the invites. While calling people over and organising a New Year bash may sound like a lot of work, it surely is something that can be easily achieved if you're systematic.
Hence, to make things easier for you we have curated a list of things that you need to keep in mind while arranging a house party. So get your party hat on and start planning!
Guest List
The first and foremost thing while throwing a party is to decide the number people you want to invite. This list will make it easier to pick a perfect place. Moreover, there is no harm in co-hosting with a friend or even booking a hall if the number of guests are more than you expected and if that suits your budget.
Decorations
To throw a good party, it is important to make sure that the space designated for the bash is big and comfortable for the number of people invited. Once that is done, then the decorations begin. Start with the seating arrangement and then hop on to the lights. From fairy to disco lights there are many options to pick from. You can also give an interesting twist to the gathering by setting a theme.
Food/Drinks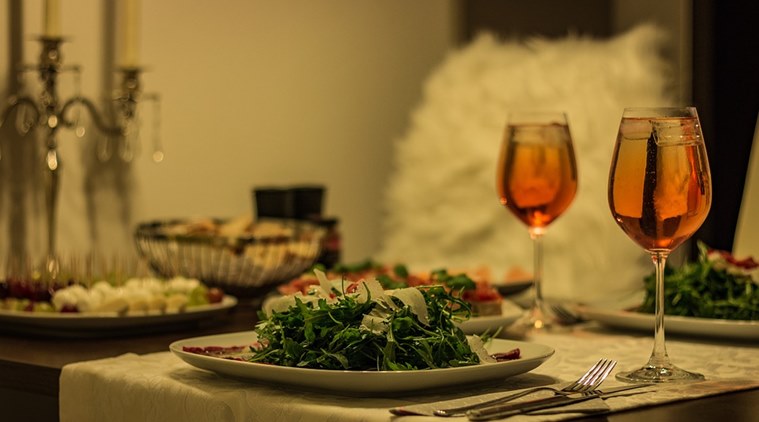 Make sure there is enough of both drinks and snacks for people to enjoy. Stock your fridge with both various types of drinks and food. Moreover, if this falls beyond your budget, then asking each guest to bring their own drink is always an option.
Disposable
One thing you should avoid while throwing a party is using home utensils. Disposable are affordable as well as easy to get rid of. From glasses to plates, it is advisable to pick everything disposable.
Music
Choosing the right kind of music is always tricky. Pleasing everyone is not always possible however there is no harm is listing out top songs that have trended this year. Moreover, making multiple playlists of different genre of music is an easy way out.
Games
While good lighting, delicious food and a couple of drinks are sure to set the mood, planning some fun activities for the night always adds to the celebration. Games such as Jenga, Uno, cards, pictionary  and more can always be played to enhance the night.
📣 The Indian Express is now on Telegram. Click here to join our channel (@indianexpress) and stay updated with the latest headlines
For all the latest Lifestyle News, download Indian Express App.