While we have specific days dedicated to our mothers, fathers and siblings, it is only fair to celebrate the beautiful bond of friendship one day of the year. Friends are the family we choose — therefore, they hold a significant place in our lives. It is a relationship that begins when two people share their happiness and sorrows with each other and spend time together. Every year, on the first Sunday of August, most people across the world come together to celebrate this day with their BFFs. Here are all the live updates that keep on happening throughout the day.
Live Blog
Happy Friendship Day 2018 quotes, wishes, images
A friend like you is hard to find
you put my problems all behind
You were there when no one cared
the best times were the ones we shared
Happy Friendship day.
Places to find new friends
Outdoor Fitness Boot Camp
Held at the Siri Fort Auditorium in Delhi, Krish Fitness Academy organises marathon training sessions, sports conditioning and metabolic conditioning along with boot camps. This super effective and interesting session can be a good place to find a like-minded friend to exchange fitness tips.
Places to find new friends
Delhi BYOB (Bring your own book)
To enter this club, there is only one rule: Bring a book you have read. One might find themselves sponsoring snacks for the meeting if the condition is not met. Started by Nidhi Srivastava, this club can be a great place for bookworms who love discussing books and don't mind bartering them either. After a successful run in Delhi, they have also started clubs in Bangalore, Mumbai and Kochi.
Happy Friendship Day 2018 quotes, wishes, images
It's like a CD and CD player.
You can't have one without the other.
Friendship is like a love so great.
Love is like a heaven galore.
Our friendship is like fate.
And so two best friends get a high score.
Happy Friendship day.
Happy Friendship Day 2018 quotes, wishes, images
A true friend will help you choose your path
A true friend will know when something is wrong
A true friend has to sometimes face your wrath
A true friend makes you feel like you belong
A true friend is a real best friend.
Happy Friendship day My Friend.
Ways to celebrate the day with your friends: Being couch potatoes
If doing nothing is what you and your gang do best, then you can spend the entire day watching all the seasons of F.R.I.E.N.D.S (yes, we all love watching over and over again) and binge-eating popcorns, pizzas, burgers and ice creams.
Ways to celebrate the day with your friends: Road trip
Bring your squad together and go on a road trip. Travelling together gives you ample time to catch up with your buddies and also create some new memories. Just head out in your car with a map in tow, plenty of water and foods. A road trip to Murthal and Bharatpur from Delhi can be great choices.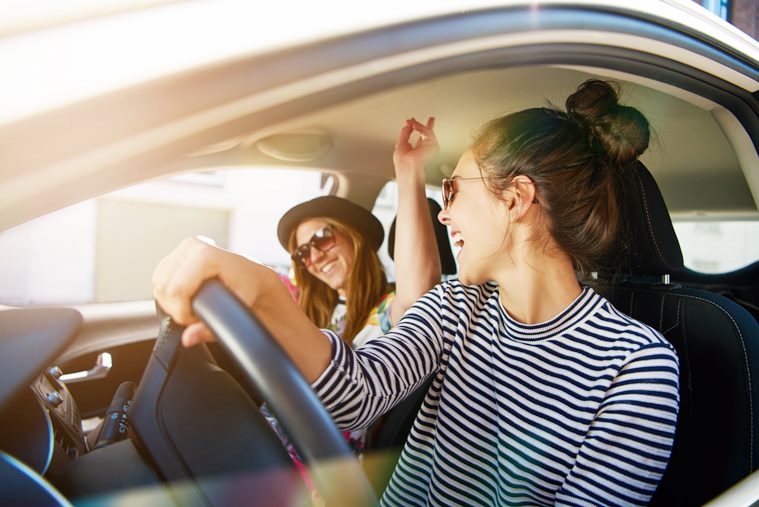 Ways to celebrate the day with your friends: A karaoke night
Karaoke nights are the best memory-makers. Getting drunk, standing in front of random people and singing lyrics is one way you and your group can overcome your fears and later on laugh at each other once you get sober. From Raasta in Hauz Khas Village to Zu-Tisch, GK-1 in Delhi, find out the best karaoke places in town and sing your hearts out.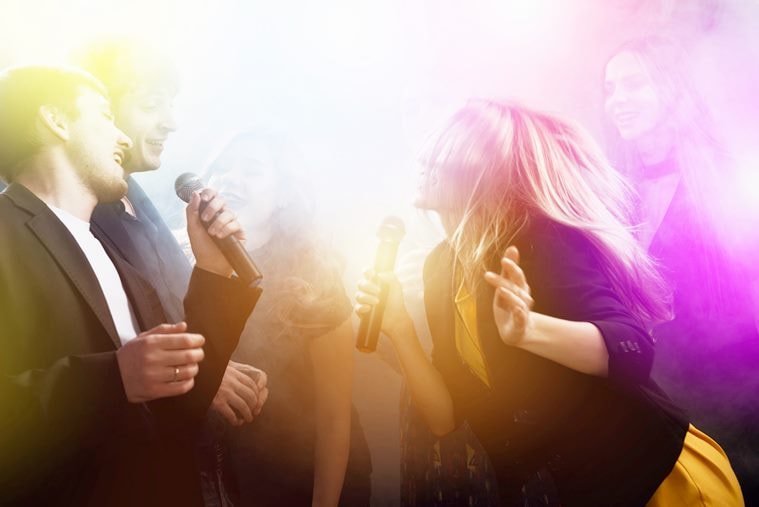 Ways to celebrate the day with your friends: Adventure sports
When we were young, roller coasters used to be the ultimate adventure sports. For grown-ups, roller coasters have got newer versions where you can relive your memories in the form of adventure sports like parasailing, bungee jumping, river rafting or kayaking.
Flyboy Air Safari in Gurugram offers powered paragliding while ATV Circuit in Noida offers off-road biking. You can also head over to other places like Adventure Island in Rohini and Awara Adventure Farm, Sohna.
Ways to celebrate the day with your friends: Spend a day trekking
If travelling is what you bond over, why not spend the day going on a short trek in the lap of Mother Nature? India offers a variety of one-day trekking plans — a day adventure at Dhauj Lake in Faridabad near Delhi; Nandi Hills in Bangalore and Matheran in Mumbai, it will be a breather from the mundane life.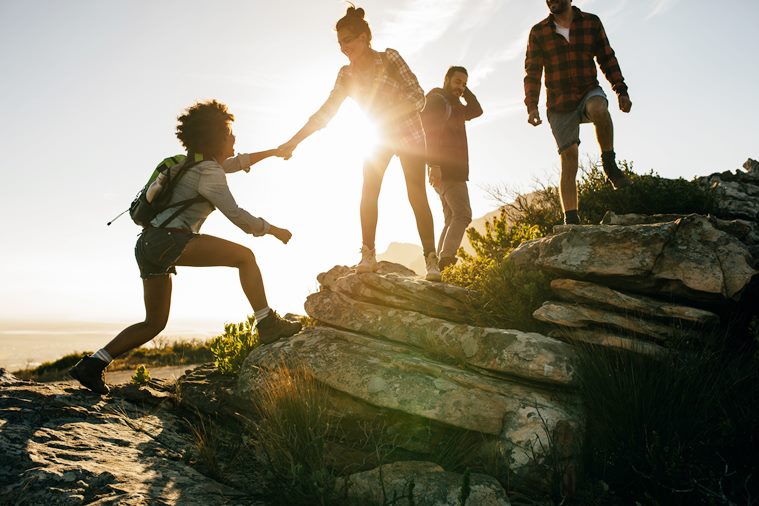 Happy Friendship Day 2018 quotes, wishes, images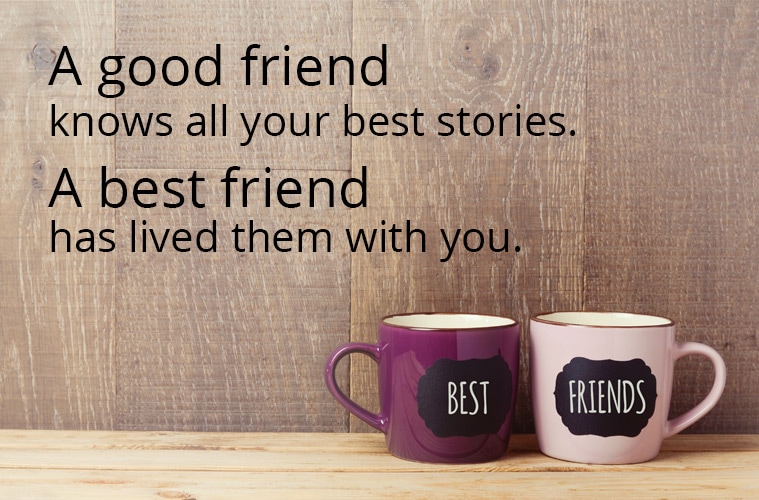 Happy Friendship Day 2018 quotes, wishes, images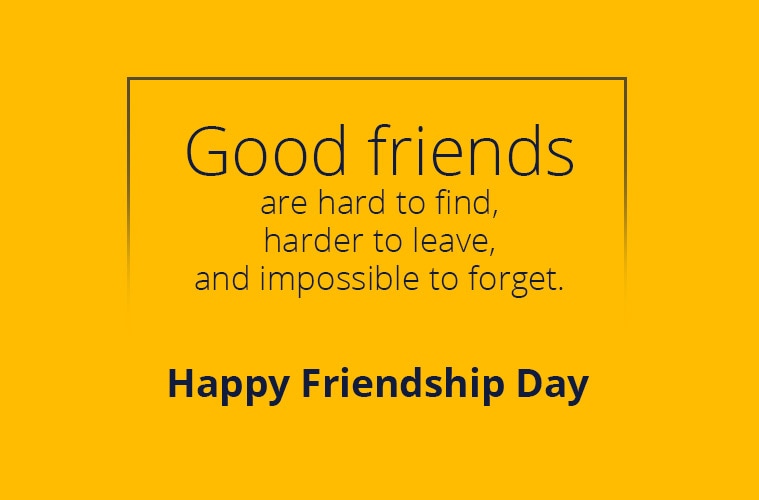 Happy Friendship Day 2018: Quotes, wishes, images and greetings you can share
* Good friends are like stars.
You don't always see them,
but you know they're always there.
* A friendship is sweet when it is new. And it is sweeter when it is true. But you know what? It is sweetest when it is you.
* If you open my heart, guess what you're gonna see? It's you. True friends are hard to find so I kept you.
* Friendship means understanding, not agreement.
It means forgiveness, not forgetting.
It means the memories last,
even if contact is lost.
* How long shall we be friends? As long as stars twinkle in the sky, till the water runs dry & till the day I die.
Fashion designers and their Bollywood BFFs: Bipasha Basu and Rocky Star
Almost every campaign of designer Rocky Star features Bipasha Basu and her husband Karan Grover. The couple has often launched the designer's collection, particularly memorable is his deodorant that was launched by Basu. The actor has also walked the ramp for Rocky many times and they are pretty strong on the social front as well, with the duo often hosting each other's parties.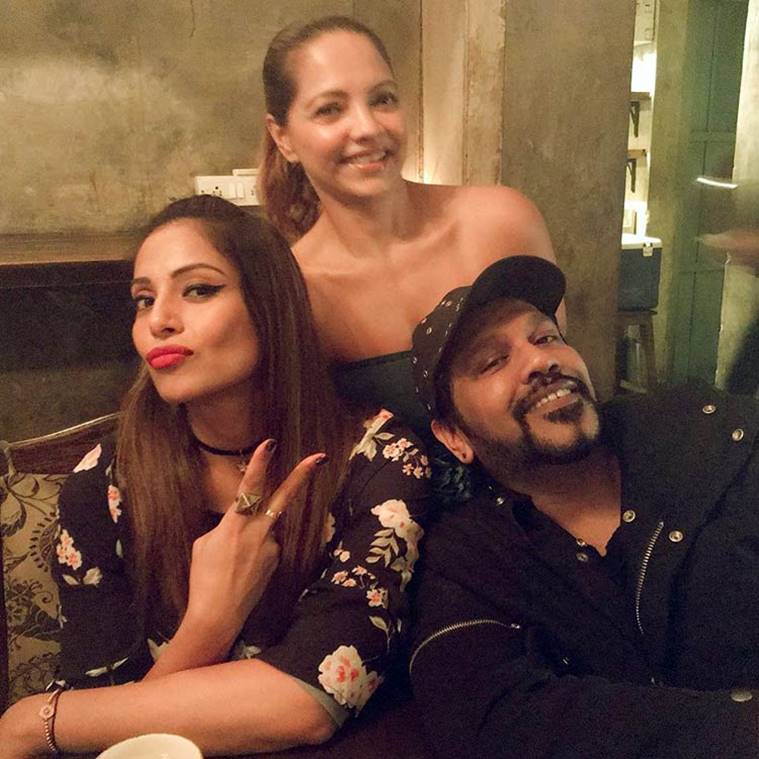 Fashion designers and their Bollywood BFFs: The Bachchans and Anu Jani Sandeep Khosla
The Bachchan clan has a special fondness for the designer duo, and from Big B to Shweta Nanda, the family often sports their designs. While one mostly sees Nanda dressed in iconic designs from the label, Amitabh Bachchan has also walked the ramp for the designers.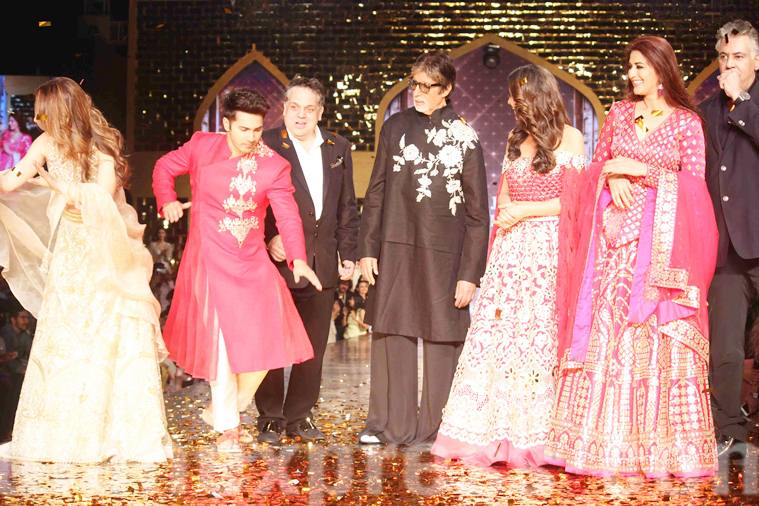 Fashion designers and their Bollywood BFFs: Rani Mukerji and Sabyasachi Mukherjee
Rani and Sabyasachi's friendship goes a long way. The designer was one of the few guests invited to Rani's wedding with Aditya Chopra and he also designed her bridal outfit, shockingly, in just three hours. Not just that, the designer gifted his first ever designed jewellery to the Hichki actor, leaving her in tears. Rani is often seen wearing Sabya designs.
Fashion designers and their Bollywood BFFs: Janhvi Kapoor and Manish Malhotra
This is again a second generation friendship, with Malhotra and Sridevi being besties before. Not only has Malhotra been hugely supportive of the young debutante, but also traced her special sartorial moments in his Instagram feed. Rarely has the actor made a red carpet appearance without a Manish Malhotra outfit to complement her look.
Fashion designers and their Bollywood BFFs: Alia Bhatt and Masaba Gupta
The duo's friendship seems to have a very strong foundation — a shared passion for fashion. Though they have been friends since childhood, carrying forward their mothers' friendship, they have remained inseparable after gaining fame as well. Bhatt can often be seen donning Masaba prints and the duo pop up often on each other's Instagram feed. The BFFs also appeared on the cover of Harper's Bazaar Bride last year, nestled in the backdrop of a jungle. Needless to say, the ladies looked absolutely stunning.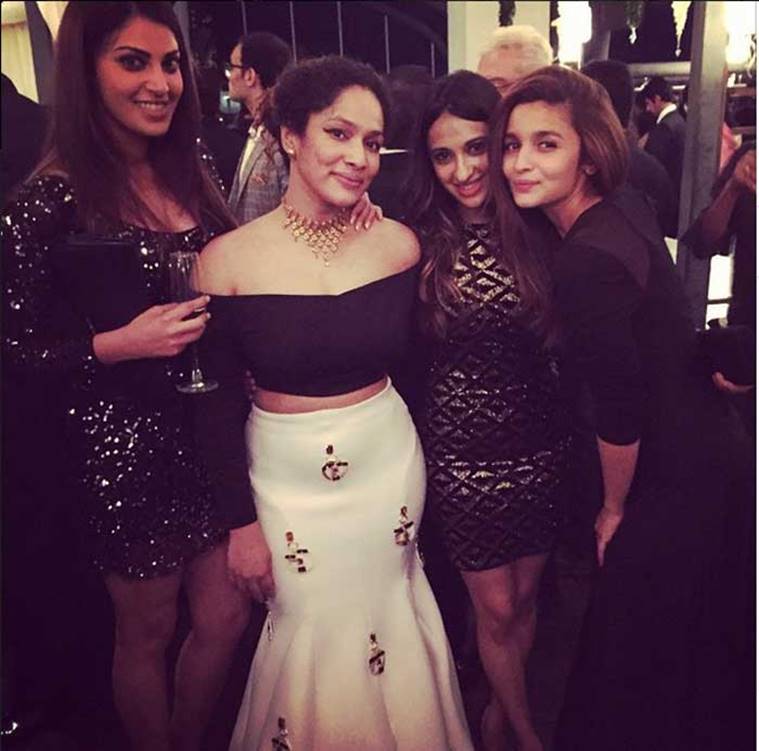 Places to visit on Friendship Day in Bengaluru
Love travelling? Get set to enjoy a wild night with your friends at The Vacationers Cafe. You can play travel games along with some live music and also get to experience a Bollywood night.
Where: Koramangala, Bengaluru
When: 2pm to 8pm
Cost: Rs 500 (for two)
Phone: 09663420209, 080-43705539
Friendship Day Trek near Mumbai
Monsoon treks with your BFFs are definitely one of the best things to do on Friendship Day. Enjoy the day with mother nature at the Visapur Fort Waterfall on a Friendship Day Trek, which is situated outside Mumbai. Make sure you register yourself there first.
Where: Meeting Point - Pritam Hotel Near Flyover Dadar East
When: August 5, 6am to 8pm
Cost: Rs 999 per person
Phone: Nil
Places to visit on Friendship Day in New Delhi
The Drunken Botanist at Cyber City, Gurgaon has introduced The Three Musketeers with three unique themed beers namely Athos, Aramis and Porthos. Grab a beer and spend the day creating memories at this amazing place.
Where: Unit 1B&1C, Upper Ground Floor-C, Building 10C, Cyber Hub, DLF Cyber City, Gurgaon
When: 12 noon to 12 midnight
Cost: Rs 1,500 plus taxes
Phone: 09958830546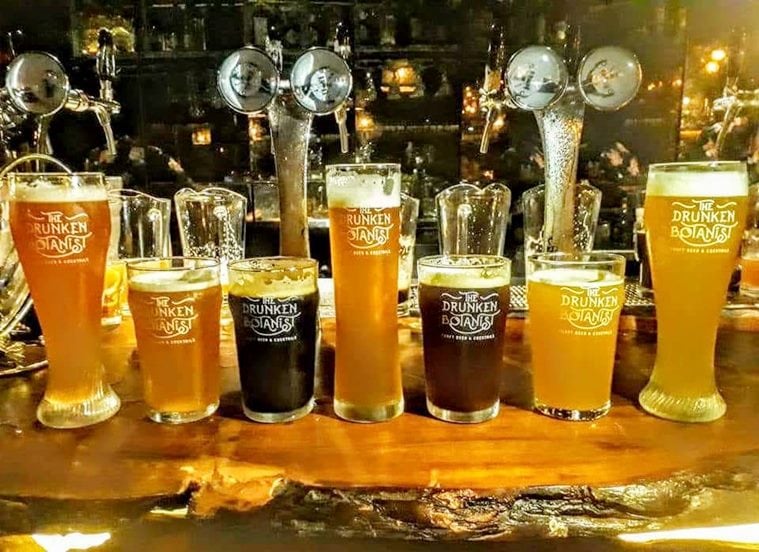 Places to visit on Friendship Day in New Delhi
Are you a dog lover? It's time to rejoice! Celebrate "paw-fect" Friendship Day with adorable puppies at DLF Place in New Delhi. You can take home a new friend home as DLF Place in association with Paws for a Cause will create a zone for the adoption of pets. Along with that, there will be some therapy dogs to reduce your stress and brighten your day with your best friends.
Where: DLF Place, Saket
When: August 3-5, 2018; 2-7pm
Cost: Nil
Phone: 011-46064444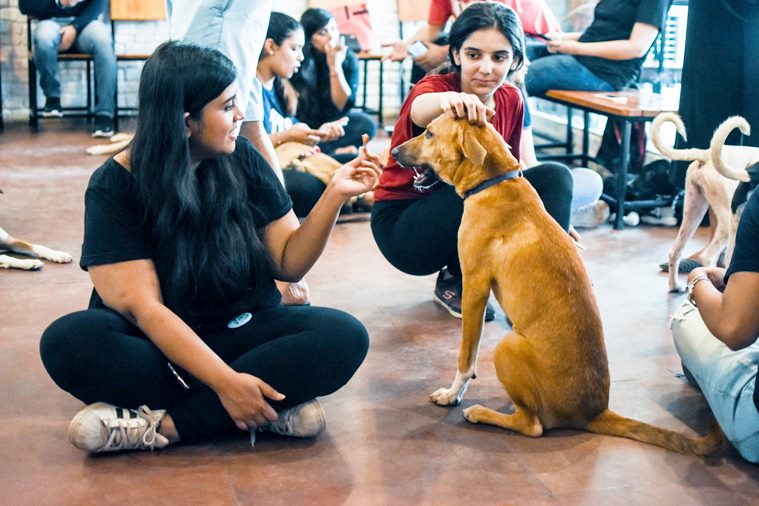 Happy Friendship Day 2018 quotes, wishes, images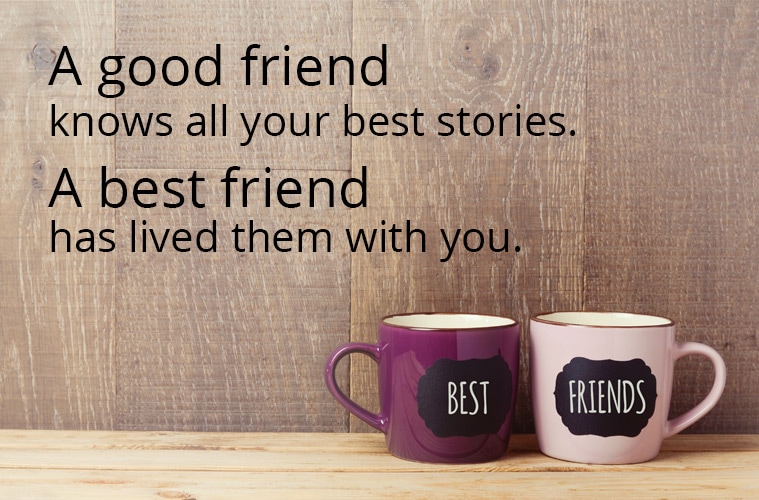 Happy Friendship Day 2018 quotes, wishes, images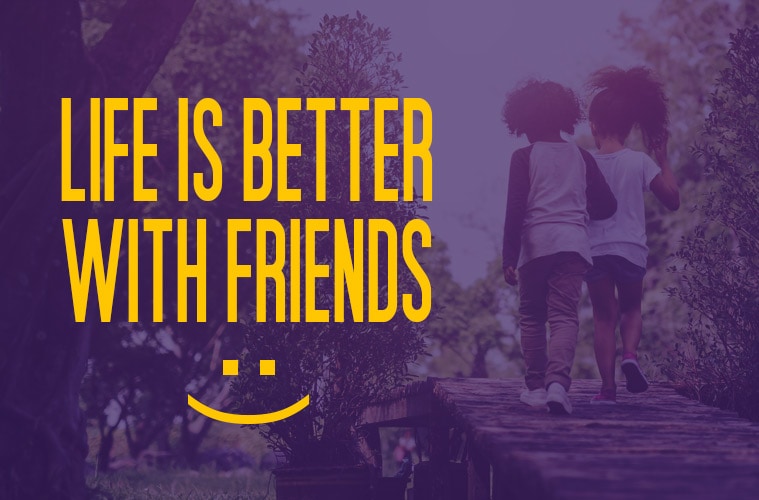 Happy Friendship Day 2018 quotes, wishes, images