Eid Mubarak! This Eid ul-Fitr, send heartiest greetings to your loved ones with these Eid al-Fitr messages.
Happy Eid ul-Fitr 2018: Wishes Quotes, Whatsapp and Facebook Status, Images, Messages: Eid ul-Fitr is a religious holiday celebrated by Muslims all over the world. The day marks the end of the holy month of Ramadan and the month-long fasting that people observe from dawn to dusk. The festivities begin after the sighting of the crescent moon.
ALSO READ | Eid Mubarak 2018: Wishes, Images, Quotes, Wallpaper, Messages, SMS, Greetings, Photos, Gif, Pics | To read in Bengali, click here
The fast observed by people during the holy month is known as roza and on the last day, people exchange greetings and pleasantries. They enjoy several delicacies and celebrate the festival for almost three days. This year, Eid ul-Fitr in India is expected to begin on the evening of June 14, Thursday and end on the evening of June 15, Friday.
ALSO READ | Eid ul-Fitr 2018: Importance and significance of Eid al-Fitr, Ramadan and why we celebrate Eid
So, on this auspicious occasion, if you are staying away from your family and friends, we bring you wishes and messages that you can share with your loved ones and wish them a wonderful Eid.
ALSO READ | Eid Mubarak 2018 Songs: Top 6 Bollywood songs to play on the festive season
* Wishing each other on Eid, strengthens the bond of love and brotherhood and hugging reflects forgiveness. A very blessed Eid ul-Fitr to all of you.
Eid Mubarak: May Allah shower all his blessings on you, and fill your life will joy and prosperity!
* All that is in the heavens and the earth
glorifieth Allah; and
He is the Mighty, the Wise.
Eid Mubarak to You.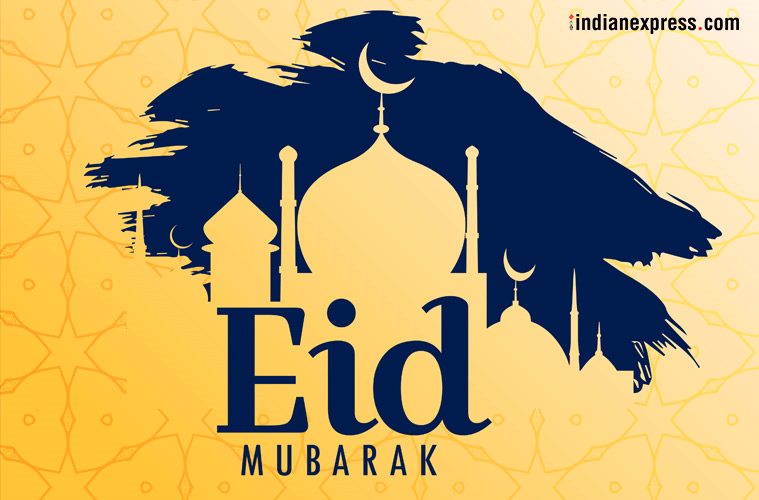 Sending you and your family sevaiyaan along with heart-warming wishes and lots of love. Eid Mubarak!
* My well wishes, my good wishes for you are the just prayers for your long happy life from God on this noble event. Wish you a very Happy Eid Mubarak!!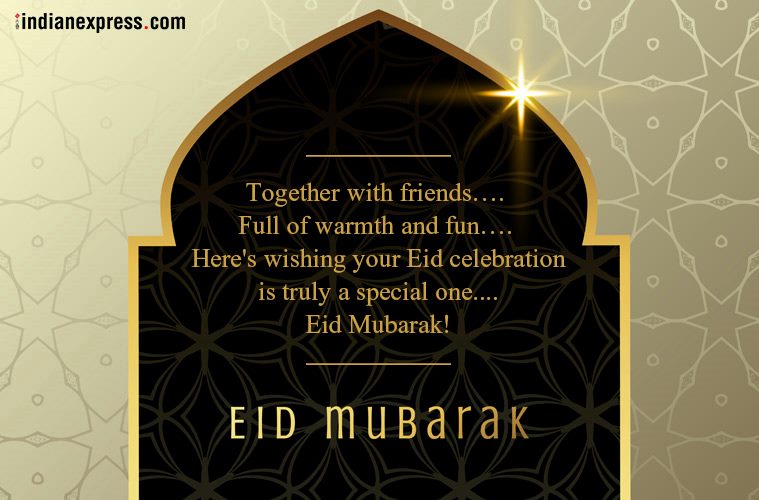 On this auspicious occasion of Eid, I wish the prophet always guides you and shows you the right path.
* Together with friends…
Full of warmth and fun…
Here's wishing your Eid celebration is truly a special one…
Eid Mubarak!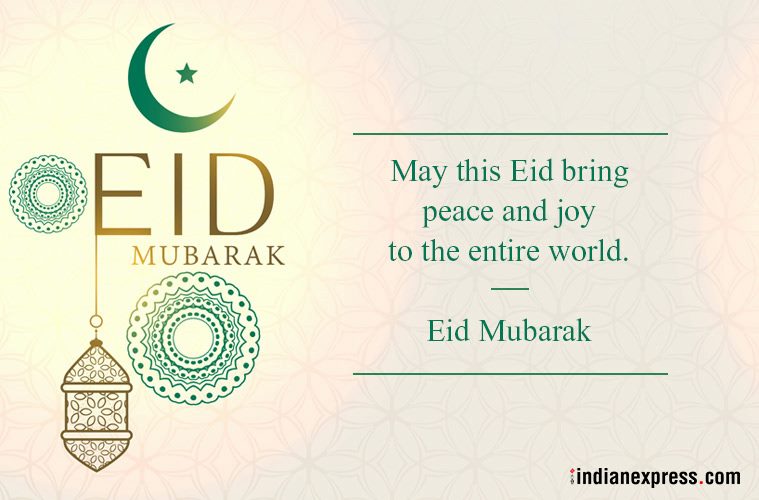 May the light of the moon fall directly on you and Allah bless you with everything you desire today. Happy Eid!
ALSO READ| Eid ul-Fitr 2018 Date India: When is Eid al-Fitr in 2018?
* So whoever desires to meet his Lord, he should do good deeds and not associate anyone in the worship of his Lord.
May the choicest blessing of Allah fill your life with joy and prosperity. Eid Mubarak!
For all the latest Lifestyle News, download Indian Express App