Ganesh Visarjan (Ganpati Visarjan) 2019 Highlights: When Lord Ganesh came home, it was celebrated with much fanfare, and now as he bids adieu, it is being celebrated across the country with much enthusiasm with the belief that he will come back again next year. Anant Chaturthi, the festival which marks the end of the 10-day long Ganesha Festival draws a huge crowd of devotees.
People say goodbye to their favourite Lord Ganesha with a heavy heart, accompanied by nostalgia and a lot of emotion. The festival begins with Pranapratishhtha, that involves chanting of mantras by a priest. This is followed by a ritual, which includes the 16-step Shodashopachara Puja, where the elephant god's favourite dishes are offered to the idol. These include modak, shrikhand, coconut rice, motichoor laddoo, payasam, and medu vada.
Mumbai is popular for hosting some of the most famous Ganpati festivals and mandals. Even Bollywood celebrities come together and celebrate this festival. People who live far away from their home often go back to celebrate and get together with their families.
Live Blog
Ganesh Visarjan 2019 Highlights:
Anant Chaturdashi marks the 10th day when Lord Ganesh idols are immersed in water
Huge crowds gather for Ganpati Visarjan at Alka Chowk in Pune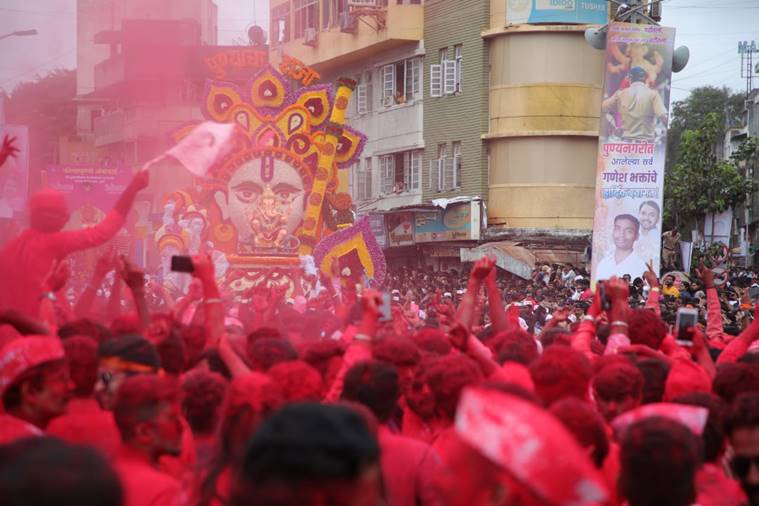 (Express photo by Ashish Kale)
Ganesh Visarjan 2019: Ganpati immersion ceremony at river Satluj in Ludhiana
With heavy hearts, people of Ludhiana say goodbye to Lord Ganesha as they prepare for the immersion ceremony.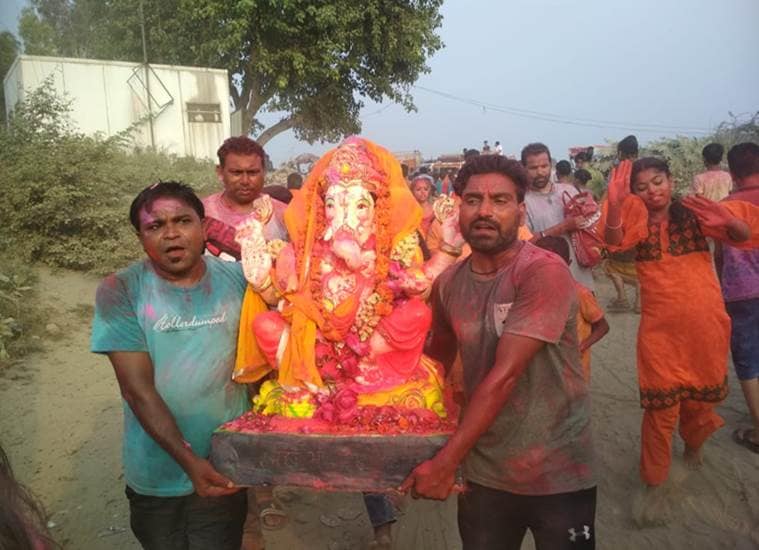 Artificial ponds was a big this season. Not just small idols but also popular pandals immersed their Ganesh idols in artificial ponds.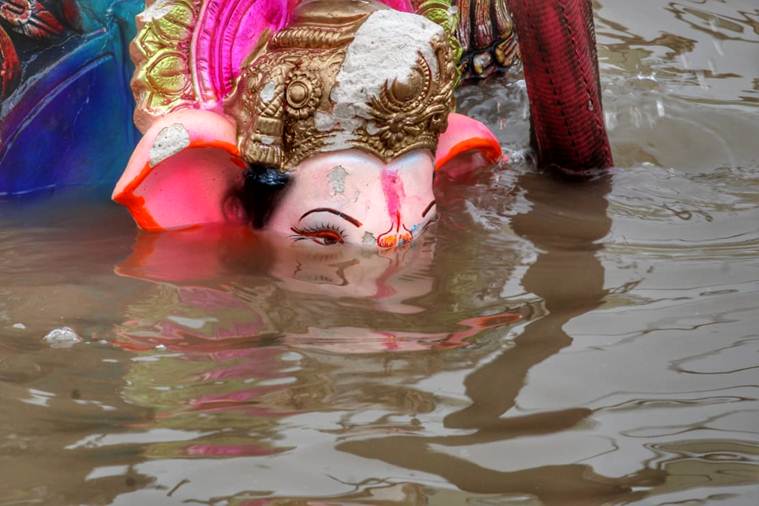 Ganesh idol immersion in Ahmedabad was arranged in an artificial pond on the banks of Sabarmati river.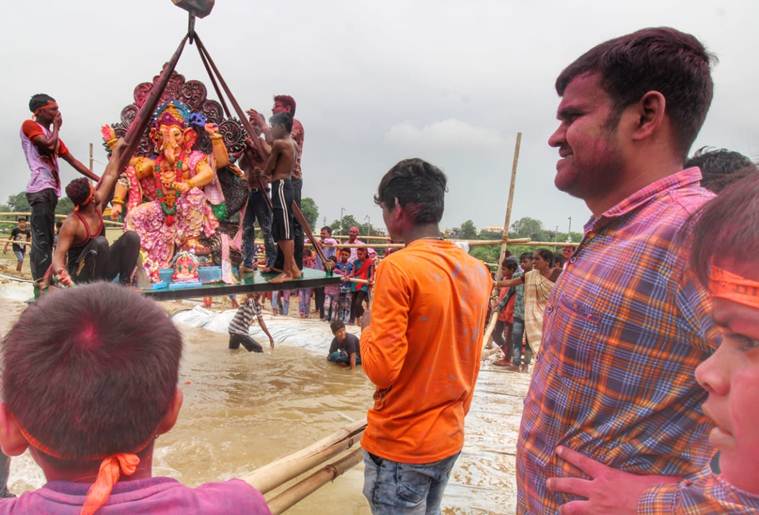 Ganesh Visarjan 2019 Live Updates: Ganesha immersed in an artificial lake in Vadodara
Ganesh Visarjan 2019 Live Updates: Pune celebrates with much fervour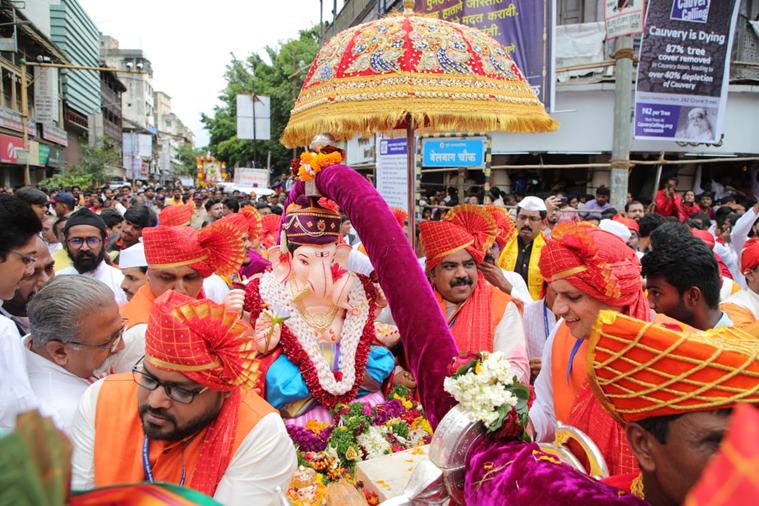 Mumbai police urges people to have a safe, secure and peaceful celebration
Follow Ganesh Visarjan 2019 Live Updates: Chef Sanjeev Kapoor shares recipe to help boost your energy levels during visarjan festivites
Indraprasth Yuvak Mandal immerse the idol inside the artificial lake they import from China.
Nagpur police advises against the use of DJs on the occasion of Ganesh Visarjan
Elephants were used during the immersion ceremony of Lord Ganesha by Indraprasth Yuvak Mandal in Vadodara
The idol was immersed in an artificial lake which was imported from China.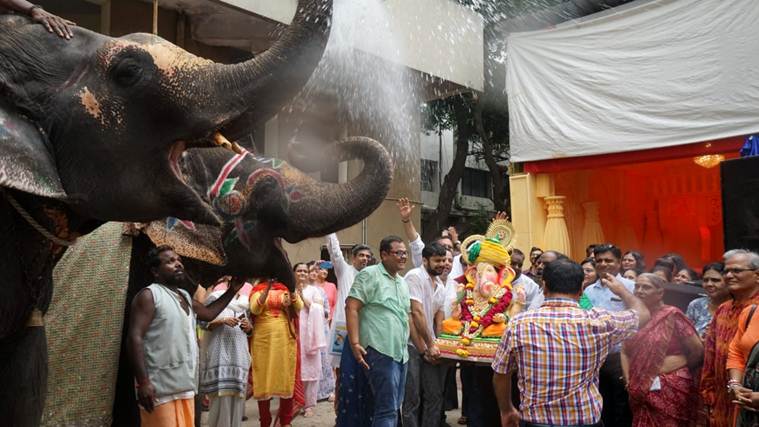 Follow Ganesh Visarjan 2019 Live Updates: Mumbaikars bid adieu to Chandanwadi Ganesha
The elephant-headed god bid adieu amongst much fanfare on the occasion of Ganesh Chaturthi. (Express Photo by Amit Chakravarty)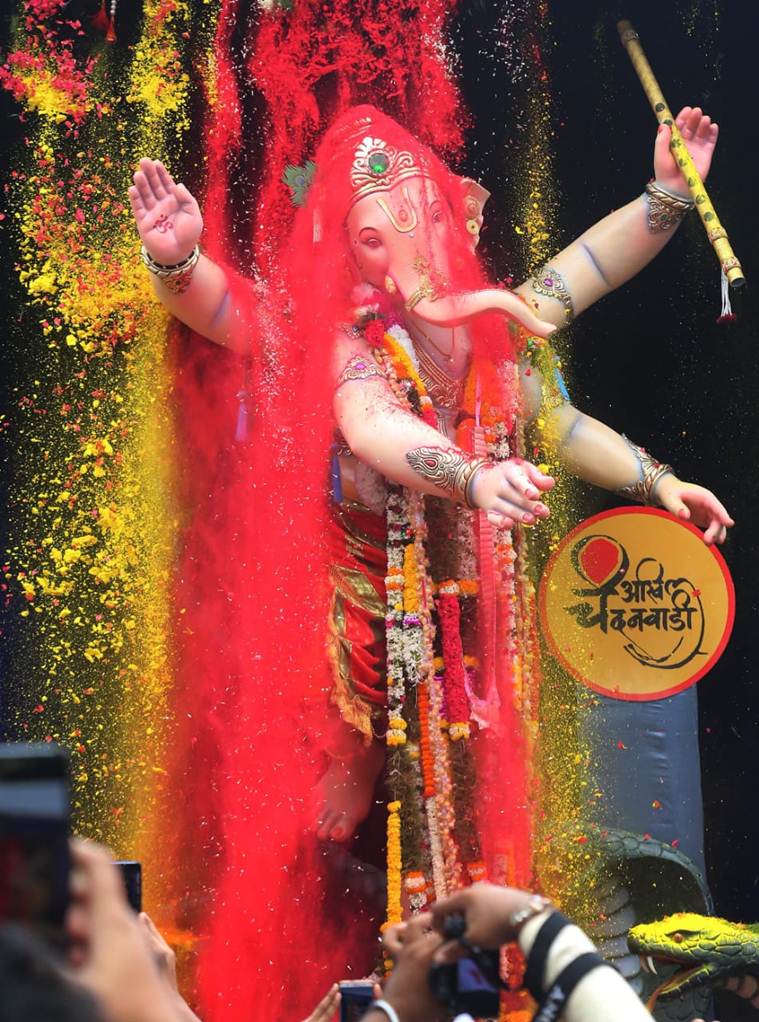 Immersion of the biggest Lord Ganesh idol of Khairatabad in Hyderabad begins.
Balapur laddu auction fetches whopping Rs 17.60 lakh
A laddu offered to Lord Ganesha at Balapur in the old city of Hyderabad was sold for a whopping Rs 17.60 lakh in an open auction. Popularly known as Balapur Ganesh Laddu, the laddu was bought by Kolan Rami Reddy, a realtor, in the auction, in which as many as 28 bidders participated.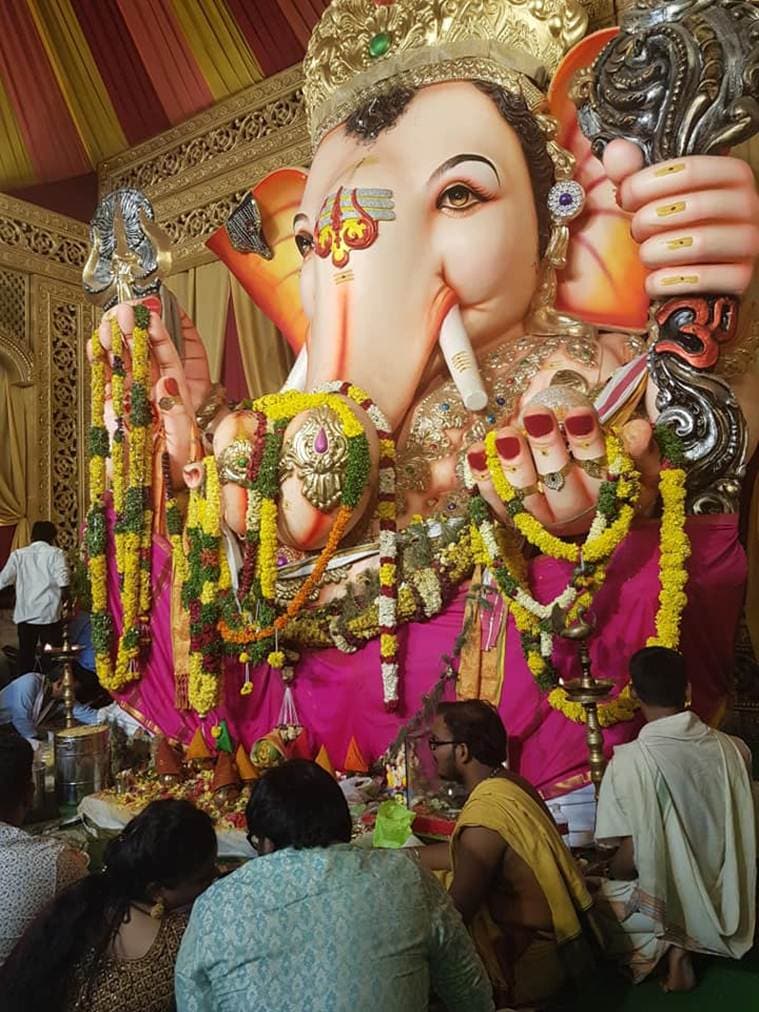 Follow Ganesh Visarjan 2019 Live Updates: Visually Impaired bid farewell to the Lord
Visually impaired students danced and performed using traditional music instruments during the immersion procession, which was held on September 7 in Pune. READ HERE MORE
Follow Ganesh Visarjan 2019 Live Updates: Kangana Ranaut visits Andhericha Raja to seek blessings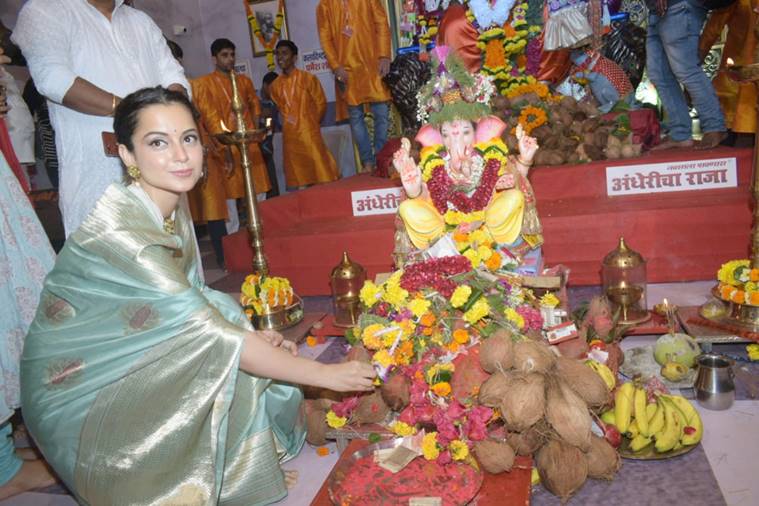 Follow Ganesh Visarjan 2019 Live Updates: Mumbaikars gathered at the Chandanwadi pandal in Marine Lines today for Ganesh Visarjan.
Devotees bid adieu their favourite lord Ganesha with dhol, tasha, and pathaks.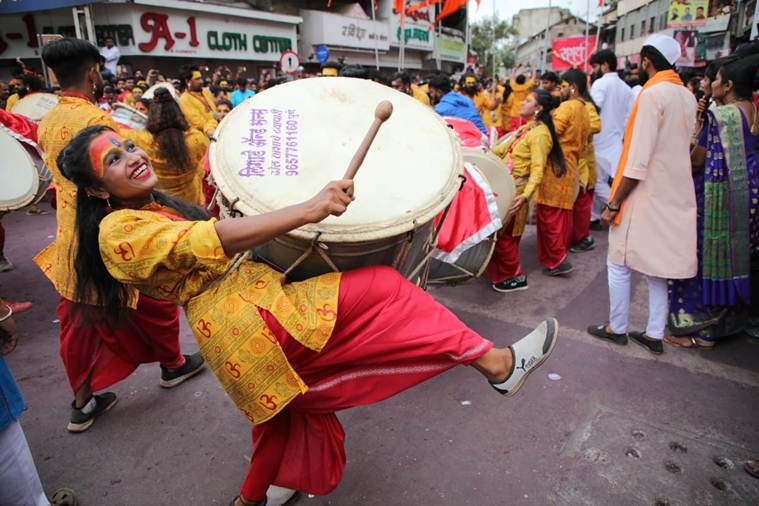 Follow Ganesh Visarjan 2019 Live Updates: Ganpati Visarjan possession in progress on Laxmi road, Pune.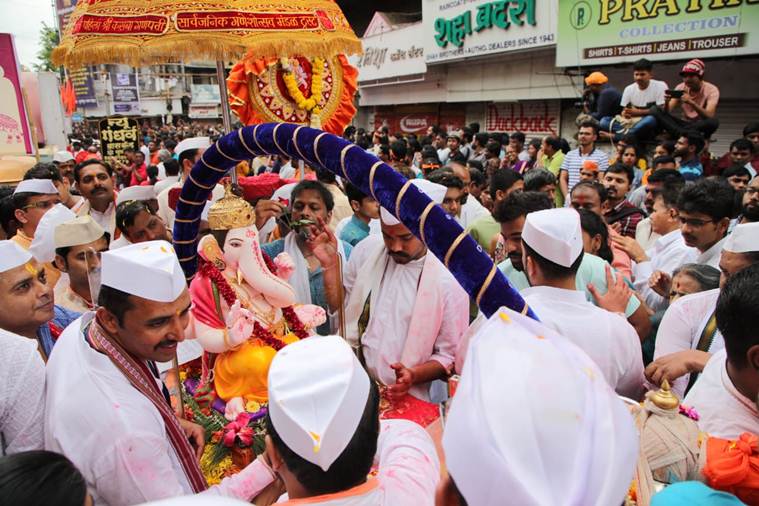 Deepika Padukone was seen offering prayers to the most loved Ganapati idol of Mumbai, Lalbaugcha Raja.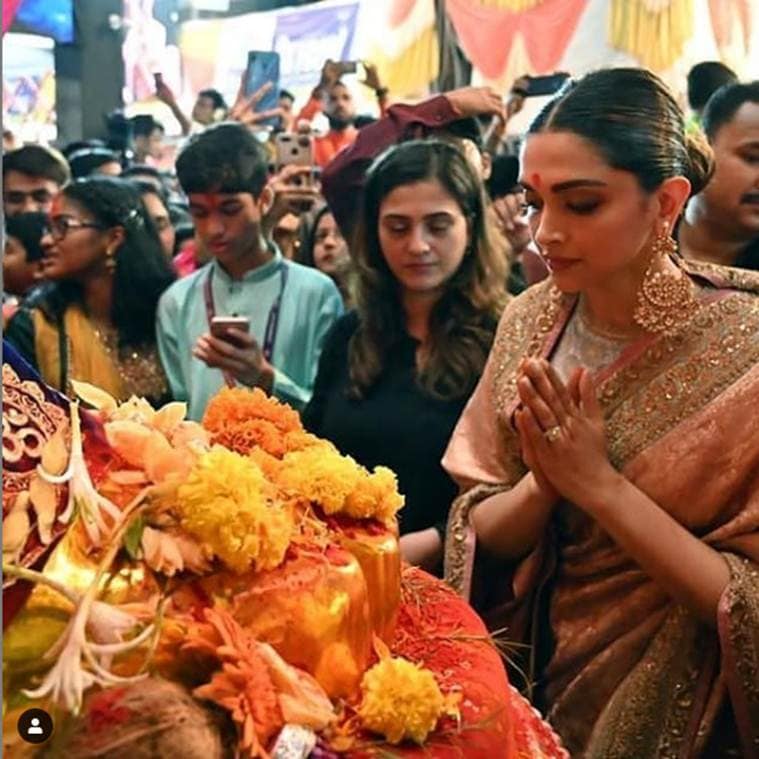 Follow Ganesh Visarjan 2019 Live Updates: Ganesh Chaturthi processions of Lalbaugcha Raja begins in Mumbai.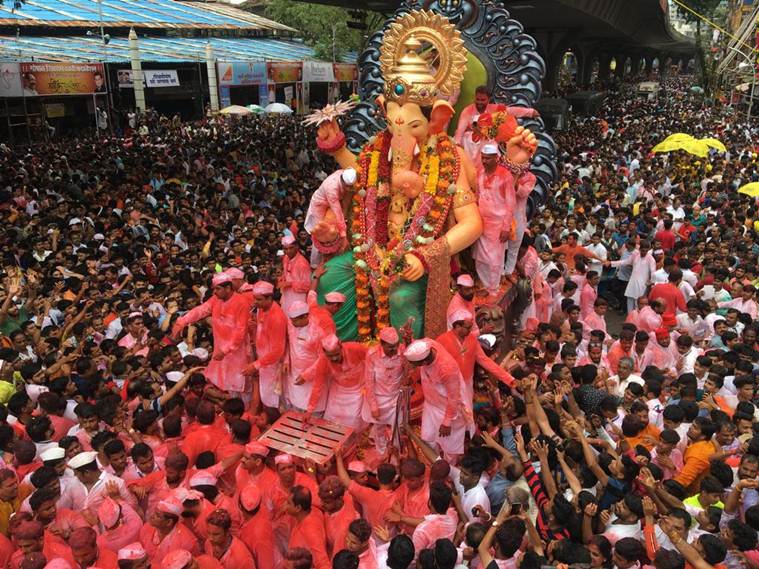 Follow Ganesh Visarjan 2019 Live Updates: Know the significance, puja timings and muhurat for Anant Chaturdashi
A prominent festival celebrated with much fanfare in India, Anant Chaturdashi marks the end of the 10-day long Ganesha Festival. READ MORE HERE
Follow Ganesh Visarjan 2019 Live Updates: After Sonali Bendre, Riteish Deshmukh requested devotees to observe an eco-friendly Ganesh Visarjan
Follow Ganesh Visarjan 2019 Live Updates: Maharashtra Chief Minister Devendra Fadnavis seeks blessings from Lalbaugcha Raja
Follow Ganesh Visarjan 2019 Live Updates: Actor Sonali Bendre shared how not to celebrate Ganesh Visarjan with a photo
After yesterday's visarjan... If these are not signs of damage we are causing then I don't know what are! This cannot happen we need to do better! pic.twitter.com/0YYJGNfUby

— Sonali Bendre Behl (@iamsonalibendre) September 9, 2019
Follow Ganesh Visarjan 2019 Live Updates: Shraddha Kapoor was spotted with family for Ganesh Visarjan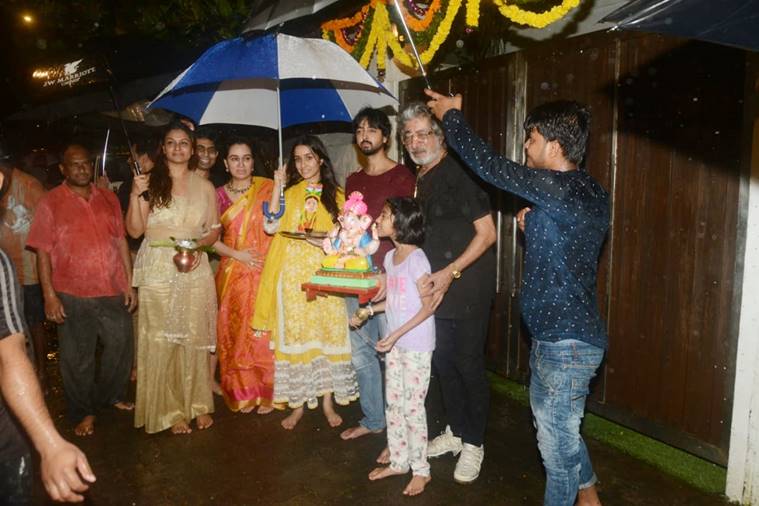 Follow Ganesh Visarjan 2019 Live Updates: Here's Mumbai Police's traffic advisory
Follow Ganesh Visarjan 2019 Live Updates: Shilpa Shetty and Raj Kundra say goodbye to Lord Ganesha