Born on October 2, 1869, Mohandas Karamchand Gandhi hardly requires an introduction. A seminal figure in India's struggle for independence, Gandhi deviated from the violent techniques used by others, and instead promoted non-violence or ahimsa. He was against caste system and worked relentlessly to abolish the concept of untouchability as he considered it an obstruction in uniting Hindus. His unique methods and techniques soon won over the masses and in 1930 he led the Dandi Salt March and later launched the Quit India Movement in 1942.
To commemorate Gandhi's ahimsa philosophy, on June 15, 2007, the United Nations General Assembly voted to establish October 2 as the International Day of Non-Violence. This was after the idea was proposed back in 2004 when Iranian Nobel laureate Shirin Ebadi reportedly took the proposal from a Hindi teacher in Paris teaching international students to the World Social Forum in Mumbai, after which the idea gained much traction.
Mahatma Gandhi, as he is fondly and reverentially called, experimented with his life at many levels. His life philosophies are subject of many debates. But no one can deny that he had a unique understanding of life and his words hold significance even today.
ON TRUE FREEDOM
ON TAKING DECISIONS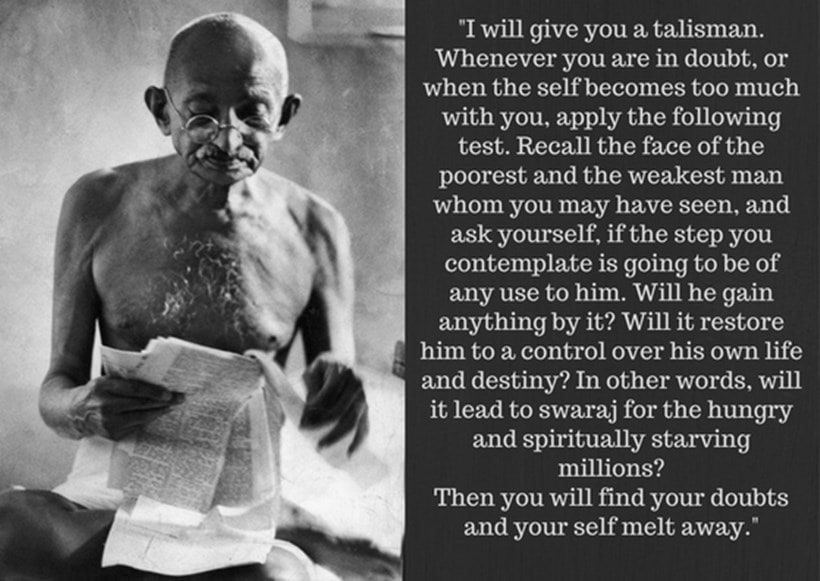 ON LEARNING FROM HISTORY
ON WALKING THE DIFFICULT PATH
ON LIFE
ON RELIGION
ON SEEKING ANSWERS WITHIN
ON AHIMSA
HIS LEGACY
📣 The Indian Express is now on Telegram. Click here to join our channel (@indianexpress) and stay updated with the latest headlines
For all the latest Lifestyle News, download Indian Express App.