By:
Lifestyle Desk
| New Delhi |
Updated: December 24, 2017 5:39:13 pm
Christmas, which falls on December 25 every year commemorates the birth of Jesus Christ. It is one of the most anticipated festivals of the year and not only marks the end of the year, but also provides an excellent opportunity for friends and family to come together and participate in the revelry. While baking cakes, cooking up a storm and singing carols form an integral part of the festival, Christmas is also the time when children prepare their wish list and wait for Santa Claus to deliver them. While you might argue over the existence of the man, exchanging gifts during Christmas is a tradition we are only too glad to follow.
There are plenty of gifting options available in the market, and while some are traditional and others are quirky, you might want to try out something different this year. And what better than gifting some eco-friendly items and set a nice example? If you think there is a paucity of options, then you would be wrong. From lampshades to coasters, there are several options.
Here are some ideas you can choose from.
A plant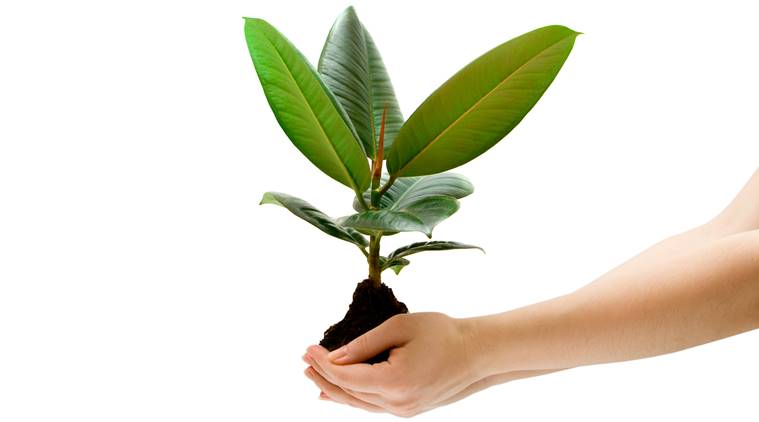 While the festival of Christmas is almost always associated with gifting chocolates and baking cakes for your loved ones, gifting a plant on this occasion would be a different idea. For the friends and relatives who are looking for a pet, gift them a plant and watch them take care for it.
Price: Rs 250 (Approximately )
Handmade lampshades
Lights play an integral part in Christmas and churches are often lit up on the day and even after up until New Year. In case you want to light your relative or friend's place and want to do it in an eco-friendly manner choose a handmade lamp shade. There are several options available and they do make for the perfect gift. They also make for an excellent decoration prop for the next birthday party.
Price: Rs 349
Coasters made from jute or handmade paper
It goes without saying that no festival is complete without the festive cheer and colours. And while Christmas might be all about carols and cakes, it would not hurt to add some colours. This year you can try gifting your loved ones coasters made from jute or handmade paper. Not only do they look beautiful but are also unique.
Price:  Rs 200 (approx.)
Handmade photo frames
While we may click as many pictures as we want with our smartphones, we cannot, sadly, frame them. And certain photographs deserve to be framed. So for all those photographs, gift a handmade photo frame this Christmas. Save the memories in an eco-friendly way.
Price: Rs 199
Wooden watches
While watches make for an excellent gift irrespective of the occasion, this Christmas buy a wooden watch for your loved ones. Not only do they look smart, but they will also stand out from the other watches. The prices vary as per the brand, but start from around Rs 600, if you're looking to buy online.
Lamp shades made out of discarded wine bottles
Do you know your wine bottle can be put to great use when empty? Every part of the discarded bottle can be upcycled and utilised in an extremely effective and unique way. The bottom of the bottles can make beautiful planters, ashtrays and even candle stands. And if you are too lazy to make them, you can always buy and gift. So this Christmas try this unique gifting option.
Price: Rs 500
Coconut shell lamp
If handmade lamp shades seem too mundane for you, you can always choose coconut shell lamp to gift your loved one during Christmas. They not only come in different designs but look beautiful.
The Indian Express website has been rated GREEN for its credibility and trustworthiness by Newsguard, a global service that rates news sources for their journalistic standards.