Festivals are all about spending time with your loved ones, and along with that comes 'the joy of giving'. Yes, with Diwali and Bhai Dooj knocking at our doors, we are all up for gifting things that would instantly bring a smile on their face. But finalising a gift is not an easy task, especially with two back to back celebrations. What with Diwali and Bhai Dooj just days apart, you certainly cannot repeat the same gift, neither can repeat the same gift that you had given on Rakhi. Yes, quite a tricky situation. But don't worry, we have got everything sorted for you.
The love-hate relationship between brother and sister makes the bond unique and extra special, so how about gifting something that is specially made for them only? Yes, make your siblings feel special this Bhai Dooj with personalised and customised gifts that are exclusive to them only!
Of course the, you can induce it with some pranks or jokes, to tease your little brother or sister but nevertheless make it little extra special. After all, they are our forever partner-in-crime, first friend, and dearest confidante.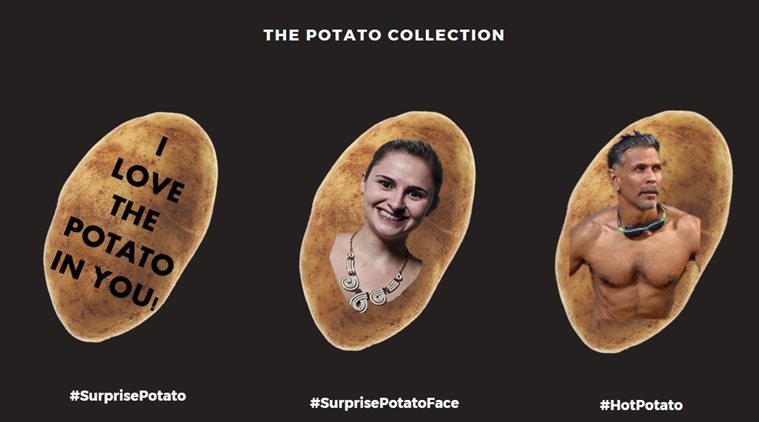 Potato for your 'love potato'!
Who would have thought, our humble kitchen ingredient would be such an adorable gifting option. But thanks to Surprise Potato, it's a reality now. Type your special message for your brother/sister and surprise them this year. And for later, watch your love bloom into a plant!
There are three varieties available on their website and the best part it's really pocket-friendly. Starting at just Rs 129, you can even customise it with a cute photo of yours or your sibling. And in case, you want to play a prank, ask them to put his/her crush's photo on it! From Milind Soman to Shah Rukh Khan, you can gift your sister with her filmy crush too for just Rs 179.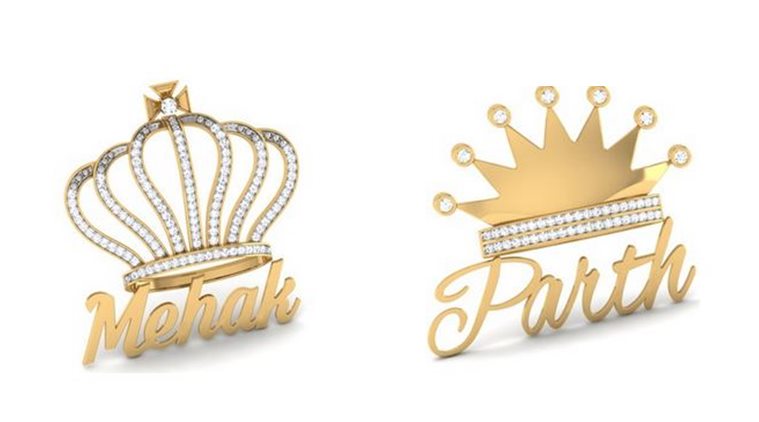 Brooches
Brooches were forever used as a memorabilia, personalising it with hair or tooth of a loved one. But today it's more of a fashion statement adorning the attires, but they have functional use too. This Bhai Dooj gift for your fashionista sibling a special brooch personalised with their name, some crafted exclusively for them.
Gift your sibling a customised 'Love Brooch' in gold studded with diamonds! You can choose from a various pattern from CaratPearl's Love brooches that are made in 14k & 18K hallmarked gold along with the Real/Natural diamonds only. The jewellery weight may vary from 4-10g, depending upon the design the making charges will be the Rs  500-750 per gram. One can order the product on company's website.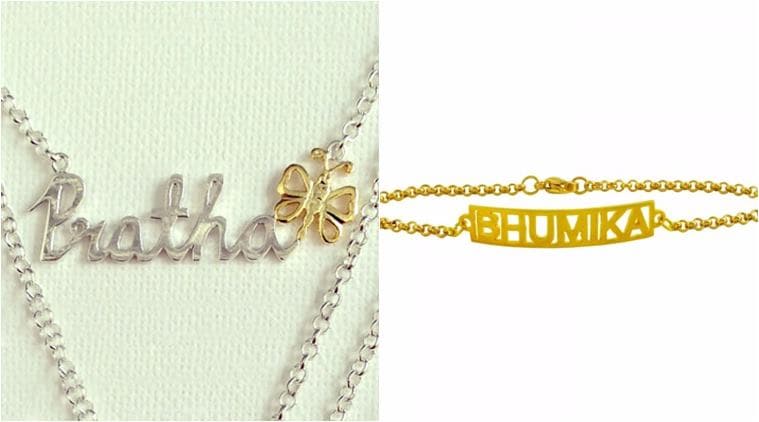 Pendants
If gold is out of option and way too expensive for you right now, don't worry. You can gift your sister a beautiful silver pendant with a name on it. Available on Exciting Lives' website this sterling silver pendant with anti-tarnish polish is a great option priced at only Rs 2900.
Other personalised name pendants and bracelets are also available on Gift Ease, the gold-plated brass variant available on their website is less expensive and can be bought at Rs 1400 and Rs 1700 respectively.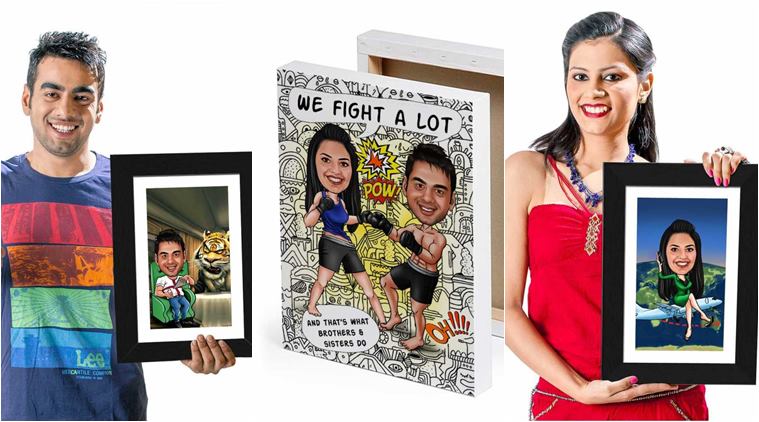 Caricature Photo or Poster
In the age of digital photography, it's easy to make memories by clicking a photo at one go. However, with time they tend to be boring and nothing extraordinary. So, how about going back to a time when photos were not taken but portraits were drawn? Sounds excited right? But since it's Bhai Dooj where we love to pull the legs of our younger brother and sister — gift them a caricature!
From a quirky and funny caricature magnet to photo frame or even T-shirt, choose from the personalised variety offerings from Dezains. Do you have a brother or a sister who is a globetrotter? Then here's a perfect 'fly around the world caricature for them, priced at Rs 2499.
Personalised cushion or bag
Pillow fighting is the best game we played with our siblings. Time and again this 'bout' never gets old or boring. So give your partner in crime a personalised pillow cover set with his or her name embroidered on it. The two-piece set can be purchased at Vajor's website for Rs 1985.
They also have the option of customised bags and pouches. While the embroidered bags can be bought at Rs 1399 and above the pouches start at Rs 1365.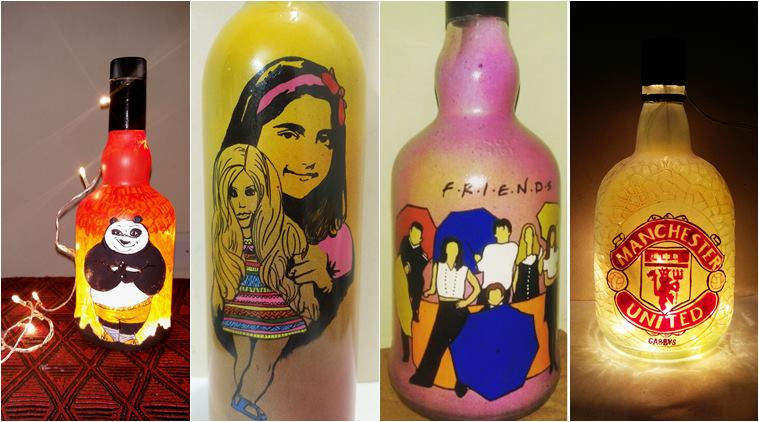 Handpainted glass bottles
We all love to decorate our workstations or a corner of our room with something pretty and special that reflects our taste and liking. This Bhai Dooj gift your brother or sister a handpainted bottle with their favourite character from a TV show or film, or even get the artist to paint a photo of both of you. Yes, these recycled products made with glass bottles are also eco-friendly and a great addition to the desk. You can even add fairy lights to it and see how beautifully it transform the ambiance.
The orders can be placed on Instagram @bottlesupku, where you can ask the artist to draw the characters or things of your sibling likes. From Game of Thrones to F.R.I.E.N.D.S or God Father to Minion, choose the things that are special to you. The price for the personalised bottles starts at Rs 500 and go up to Rs 2000, depending upon the work, shipping charges are extra.

Learning Toys
And not forgetting our baby sisters and brothers, gift the little ones something that is exciting and also beneficial to them. So, if you have a little sister or brother gift them these interactive toys this Bhai Dooj to make learning fun. Perfectly suited for kids below the age of eight, on this festive season gift them Skola Toys that can make learning basic English and Maths easy and fun. From Word Wheel to Restaurant Geometry Set, these colourful toys are food for thought.
Prices for these toys start at Rs 450 onwards and can be purchased from company's website or sites like Flipkart, Amazon, and Firstcry.