Depression is an ugly word and for different people, it can mean different things. For some, it can mean feeling listless and lying all alone in a room after work with disturbing thoughts fleeting in and out of consciousness until everything seems bleak. For some it can manifest into physical symptoms like finding even the simple task of breathing really taxing. For the ones with depression, time crawls at its own speed transporting a person to a parallel world where simple everyday activities like sleeping, eating and showering starts looking like a humongous task.
According to WHO's latest estimates, between 2005-2015, there has been an 18 per cent increase in people dealing with depression, that is approximately 300 million people. Even if you are poor in math you will realise that it's a huge number in itself. On the occasion of World Health Day with this year's theme being 'Depression: Let's Talk' we take a look at the celebs who battled this monster disease and came out victorious.
Deepika Padukone
The Padmavati actress created quite a stir when she came out in the open about her fight against depression at the pinnacle of her career.
At an event in New Delhi last year, Padukone recalled her experience, "I did not want to be in the situation I was. I wanted to come out of it desperately. As they say that every solution is within your own self, I found the strength within me and also the people I had around who made me believe that I can rely on them."
She further added, "Two years back, my family had come to see me. They were about to leave and I was all alone in my bedroom, curled up. My mother walked in and asked if everything was okay, I said yes. She asked again if it was work or something else that was bothering me, I said no. She asked me so many times that I felt myself choking and I broke into tears….I want to tell my mother that if it wasn't for you, I wouldn't be here. Thank you for being with me all through the way. Thank you to my sister, my father and friends who supported my immensely."
It's remarkable how the actress emerged a winner. Today, she is an ardent supporter of mental health issues and doing her bit to help reduce the stigma related to mental illness. Her foundation 'The Live, Love, Laugh Foundation' aims at creating awareness about mental health issues in India and help others undergoing depression.
Karan Johar
2016 looked like the year of coming out clean. In an interview with Barkha Dutt for NDTV, the filmmaker revealed how he fought clinical depression.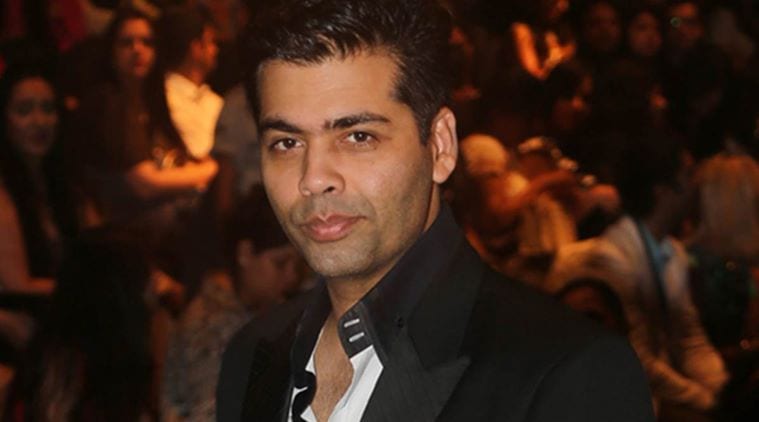 Johar said, "I have read people speaking openly about their depression. There was a phase in my life, when I was really depressed. When I went through that phase, I thought I am getting a cardiac arrest.  I felt it in middle of a meeting two and half years ago, after which I left the meeting in between saying I have something urgent to do and rushed to the doctor. He then said I am having an anxiety attack. I went to a psychologist post that. Then I realized that I had some internal issues to deal with, which got built up to such point that it resulted into anxiety."
For him, it was the darkest days of his life. "I stopped feeling excitement and happiness. There was lack of sleep and I was always on the edge. I think I hadn't dealt entirely with the loss of my father… when you are lonely and not in a relationship, you wonder what your life is going to be and all the success you might get and all the love and attention you get, where does that go? When you don't have that love to share with somebody, it gets you worried,"
Today, he is a proud parent of two beautiful babies, one girl and the other, a boy.
Ileana D'Cruz
The Rustom actress has battled depression too. In an interview with MissMalini.com, Cruz accepted her condition and said, "I think it's important for everybody to get themselves checked – mental health is something that's very important. Anxiety has been a big problem for me, but I think my biggest struggle has been depression. For me, my depression doesn't revolve around my work, it revolves around me personally. What's weird is that I'm not insecure about work, so when people ask me 'are you competitive?' I say no. If someone's better than me, they're going to do better, it's as simple as that. If I'm good, I'll get successful to a certain extent. I believe you'll get to where you deserve."
She further stated, "The day I realized I have so much going wrong with me [was the most defining moment of my life]. I think the first part in really healing yourself is being aware that there's something really wrong in the first place. I'm glad I'm not one of those people who's in denial. I know there's something seriously wrong. I'm aware that I am flawed, I'm aware that I have issues, I'm aware that I need to be able to be healthy, not just physically but mentally. I know that I want to do something about it. I think that's the most – strangely – defining moment for me. Work is secondary, for me what's important is having a close-knit family and having someone you can call family. Someone you can actually be yourself with, because that's what's important at the end of the day – money comes, money goes. It's not going to make you happy."
Tiger Shroff
After his movie A Flying Jatt bombed at the box office, Tiger Shroff went into depression. The actor couldn't deal with his first flop.
In an interview with a leading magazine, Shroff said, "I started on a high with Baaghi (2016). I was over the moon when it opened on 12 crore and did 15 crore on a Sunday. For a newcomer and for a second film, that's pretty good. And then kept going up. But when the numbers for A Flying Jatt came in, I thought, 'I put in so much work, why didn't they like it?'" A month of hard-core depression. A lot of emotional eating. When I started shooting for Munna Michael, I was still in that mindset. I didn't have any drive. But after I finished my first schedule, I thought, 'I can't wait for people to see this now."
Shah Rukh Khan
In 2010 post his shoulder surgery, Shah Rukh Khan revealed that he was suffering from depression but he was able to escape from its clutches.
In an interview with IANS, the superstar said, "I feel so much healthy and refreshed from within — due to the injury and the suffering I had got into a depression mode but now I am out of it. I feel happy and boosted with energy."
Anushka Sharma
In January 2015, Anushka Sharma in an interview with Vogue spoke openly about anxiety and depression.
The actress said, "I have anxiety. And I'm treating my anxiety. I'm on medication for my anxiety. Why am I saying this? Because it's a completely normal thing. It's a biological problem. In my family there have been cases of depression. More and more people should talk openly about it. There is nothing shameful about it or something to hide. If you had a constant stomach pain, wouldn't you go to the doctor? It's that simple. I want to make this my mission, to take any shame out of this, to educate people about this."
Manisha Koirala
From being an alcoholic to battling cancer, the 1942: A Love Story actress have seen really hard times. Koirala also suffered from clinical depression. Her ex-husband Samrat Dahlal was believed to be the cause of it.
While going through tough times in the past, she posted a Facebook status saying, "How slowly, shadows of my past friendships are becoming distant dream… did I have bunch of friends with whom there were promises of life time? Disappointed, yes I m…but then life fills you with new hope, new friends…hoping this time round it would be rooted in deep values rather then just crazy, fun times!!"
Asha Parekh
The queen of shimmying hips and the pioneer of batwing eyelids, Asha Parekh is a versatile actor – the finest that India has produced. But the veteran actress who was on the top from 1959 to 1973 went through a phase where she was really depressed. The death of her parents, triggered the problems and pushed her into a dark zone.
According to PTI, Parekh once said, "It was a very bad phase for me. I lost my parents. I was totally alone and I had to manage everything all alone. It did put me in depression. I was feeling miserable and had these (suicidal) thoughts. Then I got out of it. It is a struggle, I had to take aid of the doctors to get out of it."
Parekh feels that an actor may receive all the adoration and love from their fans but they can still feel lonely. In her words, "It is lonesome. On the top you are always lonely."
📣 The Indian Express is now on Telegram. Click here to join our channel (@indianexpress) and stay updated with the latest headlines
For all the latest Lifestyle News, download Indian Express App.
The Indian Express website has been rated GREEN for its credibility and trustworthiness by Newsguard, a global service that rates news sources for their journalistic standards.