New Delhi |
Updated: May 11, 2015 5:19:44 pm
By Nalini Saraf
In 2014, author Anderson et al suggested that fibre intake in developed and developing countries are generally below the recommended intake by relevant authorities. According to the study, many people are consuming fibre-depleted refined-grain products and it is a good idea to add fibre rich products to make healthy food choices.
A study was thus conducted on a group of 30 volunteers to study their diet and quantify the amount of dietary fibre present.
As you can see in the chart, against 215.4gm of carbohydrate/day (on an average), only 28.4g of fibre is being consumed.
In the study, 12 most consumed dishes by the participants were compared on the basis of their fibre content.
6 dishes out of top 12 in serving sizes provided 0.0g dietary fibre, meaning no fibre. Tea, Marie Biscuit, Milk, Green Tea, Curd, Tomato sandwich don't help you with your fibre requirements at all. It's clear that we need more fibre-rich food in our daily diet.
Wonder why's fibre so important? 
Why do we need fibre in our daily diet?
Recommended intake of dietary fibre is 40 g/ 2000 kcal to be consumed per day; this is rationalized in all communities based on their recommended energy intake. (ICMR, 2009).
You are at lower risk of deadly diseases
Another expert in 2009 stated that individuals with high intakes of dietary fibre are at a significantly lower risk of developing coronary heart disease, stroke, hypertension, diabetes, obesity, and certain gastrointestinal diseases.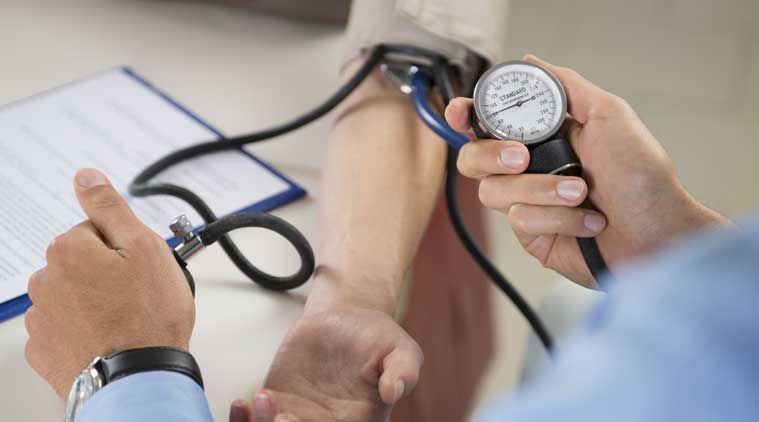 Fibre prevents against Diabetes
Increasing fibre intake lowers blood pressure and serum cholesterol levels. Soluble fiber improves glycemia and insulin sensitivity in non-diabetic as well as diabetic individuals. Fibre supplementation in obese individuals considerably enhances weight loss. Moreover, augmented intake of fibre benefits a variety of gastrointestinal disorders like gastroesophageal reflux disease, duodenal ulcer, diverticulitis, constipation, and hemorrhoids. Prebiotic fibres appear to enhance immune function as well. Dietary fiber intake provides similar benefits for children as for adults.
It also fights Obesity
According to another author Freeman in 2000 dietary fibre has many functions in diet, one of which is to aid in energy intake control and reduced risk for development of obesity. Its role in energy intake regulation and obesity development is related to its unique physical and chemical properties that aid in early signals of satiation and enhanced or prolonged signals of satiety.
So you basically lose weight rapidly…
Yet another study by Liu established that women who consumed larger quantities of dietary fiber gained an average of 1.52 kg less than those with small increase in intake of dietary fibre (Liu et al; 2003).
Here's how you can get your recommended fibre
(The units mentioned in the bracket is the quantity of the product, units mentioned after the hyphen is the fibre content)
Whole Wheat(100g) – 12.5g

Bajra (100g) – 11.3g
Maize, dry (100g) – 11.9g
Ragi (100g) – 11.5g
Jowar (100g)- 9.7g
Bengal Gram Whole (Chola) (100g) – 28.3g
Red Gram Whole (Tuver) (100g) – 22.6g
Black Gram Whole (Urad) (100g) – 20.3g
Curry Leaves (100g) – 16.3g
Drumstick (100g) – 9g
Soyabean (100g) – 23g
Fenugreek Seeds (100g) – 48.6g

Corriander Seeds (100g) – 47.4g
Cinnamon (100g) – 48.5g
Cloves (100g) – 35.1g
Dry Dates (100g) – 8.3g
Guava (100g) – 8.5g
Chiku (100g) – 10.9G
Source: (Gopalan et al. NIN. ICMR. 2012)
The research was conducted by the author. Nalini has done her BSc Biotechnology from Jaihind college. She has also completed MSc in Management Science from Lancaster university. After an experience of 2 years as strategic manager, she has just completed MSc in Clinical Nutrition and dietetics. She is currently doing an internship in Nair hospital. 
📣 The above article is for information purposes only and is not intended to be a substitute for professional medical advice. Always seek the guidance of your doctor or other qualified health professional for any questions you may have regarding your health or a medical condition.
The Indian Express website has been rated GREEN for its credibility and trustworthiness by Newsguard, a global service that rates news sources for their journalistic standards.