International Beer Day 2018: Be it a birthday bash, a bachelorette or a wedding anniversary, who doesn't want to celebrate the day with a bottoms up? Beer might not be of everyone's liking, but it surely is important to those who develop a gradual penchant towards it. Moreover, beer has its own benefits too, considering one maintains a decent control over its intake.
ALSO READ | Beer Yoga: The new buzz for fitness enthusiasts 
Beer culture has found its way in the life of office-goers and youngsters. August 3 is now celebrated as International Beer Day. An occasional bottle is always welcome during certain celebrations and so, here are some recipes curated by Vaibhav Bhargava, Corporate Chef that you can try at home.
Popcorn Beer Chicken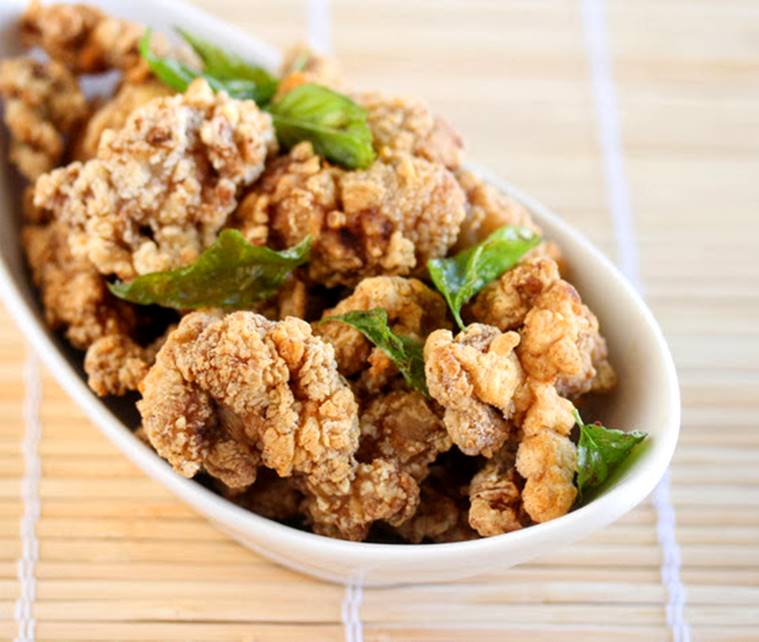 Ingredients
For the chicken:
450g — Chicken breast
250ml — Buttermilk
250ml — Dark stout rises beer
150g — Tempura flour
10g — Japanese breadcrumb
10g — Garlic powder
10g — Onion powder
To taste — Salt
To taste — Pepper
20ml — Sake
5ml — soy sauce
20ml — Olive oil
20ml — Olive oil spray
For the sauce:
5g — Chili powder
30ml — Honey
30ml — Stout dark rises beer
5ml — Garlic chili sauce
Method
* Place the chicken in a large bowl.
* Cover with buttermilk and 1 cup beer, stir gently to combine. Cover and refrigerate for 1 hour and up to 8.
* Prepare a baking sheet by covering with aluminium foil and dizzling with an even layer of 2 tablespoons olive oil. Preheat oven to 425.
* In a small bowl stir together the flour, panko, garlic powder, salt and pepper and rest of the ingredients.
* One at a time remove the chicken cubes from the buttermilk, toss in the panko mixture until well coated. Gently dip back in the buttermilk mixture and then toss again in the panko mixture.
* Place on a prepared baking sheet. Spray gently with olive oil spray.
* Bake for 10 minutes. Turn the chicken pieces over, bake until cooked through about an additional 10 minutes.
* In a small bowl stir together the remaining 2 tablespoons beer, ¼ cup honey and garlic chili sauce.
* Serve the chicken bites with sauce on the side.
Beer battered fish and chips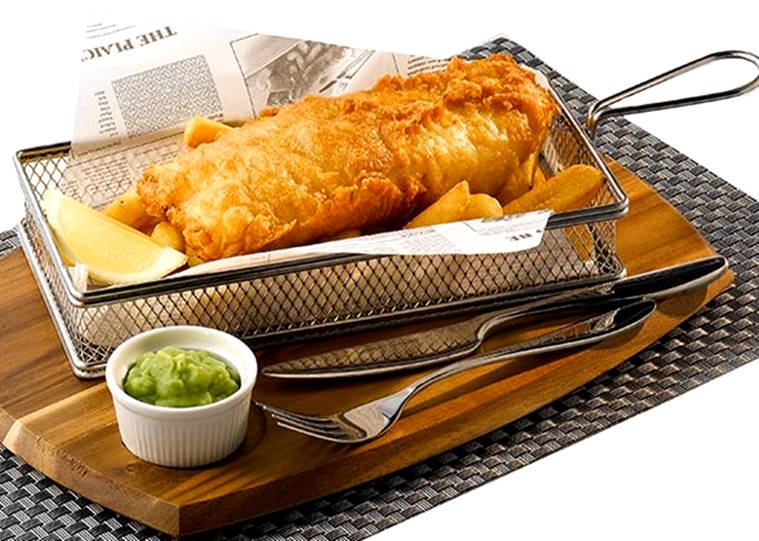 Ingredients
Canola or vegetable oil to fry
250ml – Belgium wheat beer, cold
400gm – All-purpose flour
125gm – Corn-starch
10gm – Salt
3gm – Cayenne pepper
3gm – Paprika
5gm – Black pepper
300gm – Baking powder
Sole river fish
Method
* Whisk together the flour, corn-starch, salt, cayenne, paprika, and black pepper in a large mixing bowl; transfer ¾ cup of mixture to a rimmed baking sheet. Add baking powder to the bowl and whisk to combine.
* In a heavy-bottomed oven, heat the oil over medium-high heat to 375 degrees. Meanwhile, thoroughly dry the fish with paper towels and dredge each piece in the flour mixture on the baking sheet; transfer the pieces to a wire rack, shaking off excess flour.
* Add 1¼ cups of beer to the flour mixture in the mixing bowl and stir until the mixture is just combined (the batter will be lumpy).
* Add the remaining beer as needed, 1 tablespoon at a time, whisking after each addition, until the batter falls from the whisk in a thin, steady stream and leaves a faint trail across the surface of the batter.
* Using tons, dip 1 piece of fish in the batter and let the excess run off, shaking gently. Place the battered fish back onto the baking sheet with the flour mixture and turn to coat both sides. Repeat with the remaining fish, keeping the pieces in a single layer on the baking sheet.
* When the oil reaches 375 degrees, increase the heat to high and add the battered fish to the oil with tongs, gently shaking off any excess flour. Fry, stirring occasionally, until golden brown, 7 to 8 minutes.
* Transfer the fish to a thick paper bag or paper towels to drain. Serve with your favourite French fries.
📣 The Indian Express is now on Telegram. Click here to join our channel (@indianexpress) and stay updated with the latest headlines
For all the latest Lifestyle News, download Indian Express App.