The clock ticked fast as 27-year-old Sahil* enthusiastically narrated his 'job' as a sniper shooter to the lady sitting across the table from him. She was equally involved in the story that would allow Sahil to professionally handle a sniper gun, and even found a way to place herself in there somewhere. As the two created this imaginary world, the timer buzzed — 5 minutes were up.
The real-life teacher and IAS aspirant wrapped up his conversation; the two said their pleasantries, discretely marked their respective score cards, and Sahil moved on to the next table for yet another 5-minute adventure; so did the girl.
Happy Valentine's Day 2017 Wishes: Best Valentine's Day SMS, Quotes, WhatsApp and Facebook Messages to send your Valentine!
Later, they were told they had matched, they were each handed the other's coordinates, along with the possibility of a future, should they want to pursue it.
"This was my first speed dating event, and the experience was really good," says the jovial 27-year-old over the phone. Sahil had participated in the first Lovestruck speed dating event held in the Capital in January after his friend forwarded him a Facebook invite. Curious about the event and eager to meet people, he'd signed up. He was one of 26 people (13 men and 13 women) who had been carefully selected for the maiden event of the dating company that hopes to provide this offline platform of meeting people across the country.
WATCH VIDEO | Valentine's Day Special: Pyaar, Mohabbat, Dating – What Do Indians Think Of It
Speed dating is a concept where men and women meet for a tiny 'date' (5-8 mins) to converse and share information (likes, dislikes, etc.) — just enough to decide if they'd like to meet the person again — before moving on to another. Usually a person ends up meeting 10-odd people in a single evening, whom they discretely indicate on individual scorecards if they'd like to see again or not. The organisers then match the cards, and when there is a mutual like/yes, contact information is shared with the two individuals, who can then take it forward as they deem fit.
ALSO READ| Happy Valentine's Day 2017: 7 lunch and dinner recipes to make your V-Day special
As a concept, speed dating saw it origins in 1998 when Rabbi Yaacov Deyo of Aish HaTorah first organised an event in the US as a way for Jewish singles to meet and marry. Over the decades, the idea became popular across countries as a means to meet single people, not just for marriage, but casual dating as well.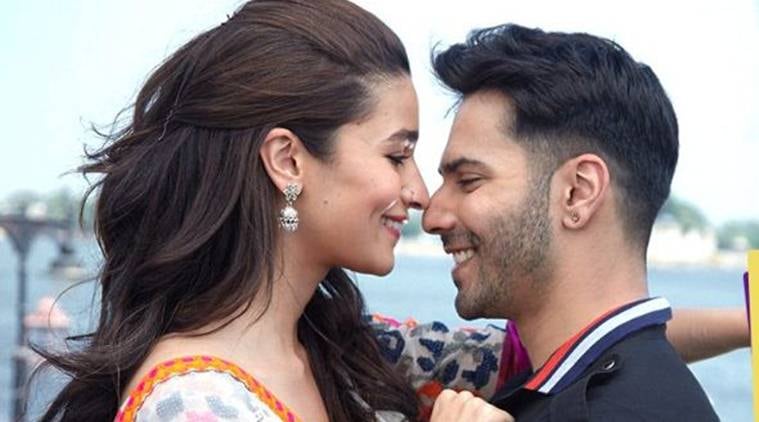 PICKING UP SPEED IN INDIA
India, though, has been flirting with the idea over the past decade or so, but 2017 seems to be the year when multiple organisations/outfits are coming together to hold such speed dating events. And in the post-Tinder era, it appears to be currying more favour than before. After all, with demanding work schedules and rising cynism with meeting people online, a real environment where you meet 10-odd people with similar taste and mind-space, doesn't sound unappealing.
ALSO READ | Valentine's Day Week 2017: Rose Day, Propose Day, Chocolate Day, Promise Day, Teddy Day, Hug Day
"Traditionally, India hasn't been a very open society when it comes to matters of love. People often find it difficult to express, to emote, or sometimes, even acknowledge feelings of love or desire. Now the shy and introverts of the world also get to make the first moves and be more expressive about their emotion," says Taru Kapoor, country head – India, Tinder. "There is now a maturity in the audience. (Dating) apps accelerate the process of finding someone in their own private space, instead of being guided by external forces like the society/family," explains Sumesh Menon, CEO and co-founder Woo.
This open thought is what probably makes the time ripe for speed dating to pick up pace here. It provides an offline, real platform for those looking for a serious relationship, but that need not always mean marriage. "We are positioning ourselves between casual dating space and marriage," says Lovestruck's Rahul Maheshwari, country manager for Datetix, which is working towards setting up a formal speed dating culture in India. They began in January with Delhi, and intend to expand to other cities soon. Woo's Menon also believes there is a possibility that the concept will soon spread to Tier-II cities.
The current target age group is between 24 and 36, though there is an increasing demand in the 40-plus age group as well. Maheshwari is also experimenting with the student crowd with a special meet for the 18-21 age group on Valentine's Day, February 14.
Happy Valentine's Day 2017: Special menus celebrating love in New Delhi, Mumbai, Pune, Bengaluru, Chennai and Kolkata
Seemingly going back to the original reason for speed dating genesis, Bengaluru-based outfit LifeofLine has been conducting these events for the past year with apparent success. Its founder Vijay, who preferred to share only his first name, says, "We've held 22 events since last year across Bengaluru, Pune, Hyderabad, Delhi and Mumbai… A lot of people are going to matrimonial sites, but nothing's working out. This lets you come face-to-face. We even have family members come in and sit around as the event happens." While having your family around for dates may sound strange for the younger crowd, Vijay maintains this gives a believability and comfort factor for his clients, and adds a seriousness to the process of finding 'the one'.
BUT WHAT ABOUT THE CREEPS?
Security is a huge factor with speed dating. While real-life meet-ups lend authenticity, it also leaves you open to risks. To combat that, "we make sure we personally talk to all those invited for the event, especially the guys. It's to weed out those who don't seem right, and also to get similar-minded people together," says Maheshwari. Vijay, on the other hand, says, "We have a registration process where you need to upload age proof, address proof and business proof… We don't have the bandwidth to make calls, and we think that's enough."
ALSO READ | Valentine's Day 2017: Here's how to dress up for your special night out
The fact that all these events are paid, also ensure only serious participants come in. Lovestruck events usually charge Rs 799, while LifeofLine charges a whopping Rs 4,000. These usually include some food and beverages during the event which could last a couple of hours. On an average, each individual meets 10 others in an evening for one-on-one chats, and then later everyone mingles for around 30 minutes before going their own ways. Some other events charge anything between Rs 500 and Rs 800 in metro cities.
So far, none of the organisers have claimed to have experienced any untoward incident.
DATING, LOVE, HOOK-UPS? WHERE ARE WE?
But while this somewhat new avenue to meet people opens up, what does it say about young love in India? Don't we have the Heers and Ranjhas, Romeos and Juliets any more? Has commitment to make a relationship work given way to a plethora of other options? Or are these events only for casual dating?
In terms of finding love, while Menon thinks options from dating apps have made people more demanding, less compromising and willing to wait for 'the one', 32-year-old communications professional Shrabani Das says, "We've become too impatient in love because we have too many options available these days. That's not always the best way to work out a long-term relationship, but works for casual stuff."
ALSO READ | Happy Kiss Day 2017: 13 fun facts about kissing
Sahil, though, thinks the impatience is good, because "I don't want to put in so much effort when I know it's not going anywhere. That doesn't mean I take it lightly, but."
Payal, a public policy researcher in her early 30s, is more cautious speaking about her experience with Lovestruck. "It was okay. You go with some expectation, but an open mind too. I'm looking at commitment-oriented dating, so I may not go for another event in a while."
Though there will always be those who look at a new concept with some wariness, with more players coming in and more singles willing to experiment, looks like this time around speed dating is here to stay. Now, if only that means the relationship wouldn't be directly proportional to the mini date. But let's not come to a speedy conclusion on that just yet.
* name changed on request
The Indian Express website has been rated GREEN for its credibility and trustworthiness by Newsguard, a global service that rates news sources for their journalistic standards.