Ahead of Children's Day, in the spirit of Jawaharlal Nehru's letters to his daughter, we asked artists as well as ordinary people to write to their children — about their hopes for their sons and daughters, and their dream for the country.
From a theatre personality to her son
'Look at India through a traveller's eyes'
Dear Hamir,
I write this letter to you in the hope that one day you shall grow up to know and love India, this vast country we call home. READ MORE
From a poet to his daughter (Gulzar to Meghna)
My Graduate Girl,
You have already broken the record of your father's qualification. Congratulations! You are on a plateau now.
From a mother to her son
'I know you are afraid of nothing now'
Dear Babu,
Every day, my day begins at six with a cup of tea that I make for myself. Whenever you are in town, I go back to stare at your face. You sleep peacefully, with your lips parted and eyes half open. READ MORE
From a single mother to her daughter
'You are loved, no matter what'
My darling daughter,
I am glad for this moment when I can sit down to write to you. Life is moving so fast. It was just a little over a decade ago. I was sad and alone, and I prayed for a blessing and found you in my arms! READ MORE
From a teacher to her son
'A hug has no religion and neither does a kind word'
Dear Re,
I never thought I would be talking to you about stuff like this in an open letter, that too in a national daily, but, maybe, it's best this way. I have, over the past few years, been queasy about a few things and what they mean to me… READ MORE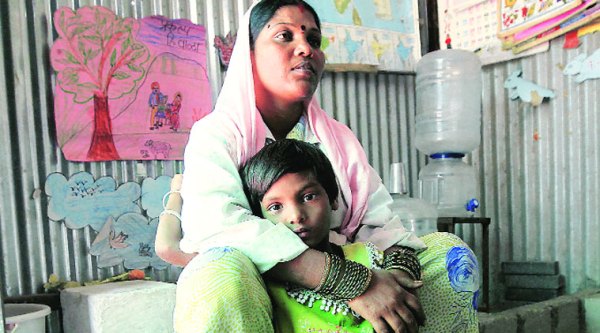 From a construction worker to her daughter
'Always have the courage to say no'
Dearest Neha,
I still remember the day when you were born — not the exact date though — it was Ram Navami. We have celebrated seven Ram Navamis since. READ MORE
From a writer to her readers
'I hope words open the world for you'
My dear readers,
I have a confession to make. As a child, I was not a reader. Picking up a book for "fun" was like hitting the pause button on life. Basically, it was something that had to be done as part of our family time. READ MORE
From a property agent to his daughter
'I never imagined you would achieve so much'
Dear Anjali,
Ever since you came into our life, our happiness has known no bounds. The day you were born, we began dreaming of an education for you. But there was a shadow of fear. Our parents didn't have the means to give us an education. Would we be able to give you one? READ MORE
From a cartoonist to his daughter
– Vishwajyoti Ghosh CHECK OUT CARTOON

From a musician to her son
'It is the search which will give you strength'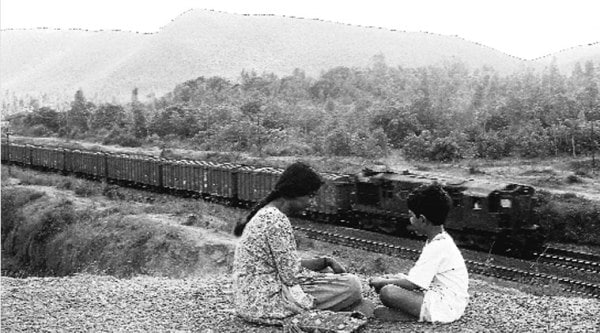 Dearest Aarjan,
Writing to you in November with the fan whirring above my head. Sheetkaal kakhon ashbe Suparna? When will winter come? A poet of this city had once asked his friend. I think those who have grown up in this city crave its winter in a way that we who have known other winters in other lands will not understand or feel. READ MORE
From a cricketer to his children
'You are my most valuable gifts'
Dear Sarvajit and Achinthya,
I've chosen to be a little formal as I want to talk about life and its challenges on this Children's Day. So, instead of typing on the computer, I've picked up a piece of paper and a pen to communicate. Hope this letter will stand you in good stead. READ MORE
From a Poet to his daughter
'The capacity for accommodation is our strength'
Dear Sabitha,
I am writing this letter to you not exactly from a prison as Jawaharlal Nehru did when he wrote his letters on world history to his daughter, but from a country that threatens to turn into a prison for the lovers of freedom and those committed to democratic openness and cultural plurality. READ MORE
A letter from an artist to her son
'You make us recognise our strengths and help fight our fears'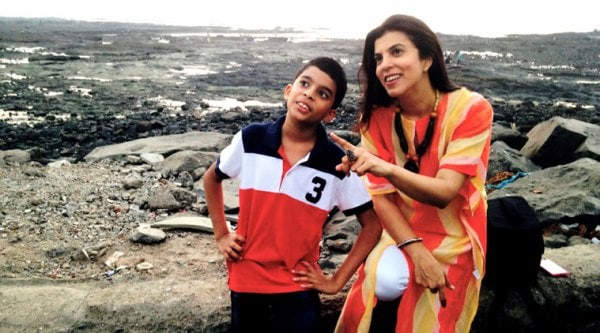 Dear darling Ahaan,
You're turning nine in a few days. When I asked daddy if you would be too embarrassed to receive this note from me, he told me to go ahead and write what I feel. You perhaps know that you have brought us more happiness than we could have ever wished for. READ MORE
The story appeared in print with the headline Sent a Letter