By:
IANS
| New Delhi |
Updated: May 20, 2016 11:44:19 pm
Do you prefer bright coloured clothes? Perhaps it's to do with your positive thoughts. Or, if you have an eye for abstract prints, it is likely that you have a bold personality. Your wardrobe choices can depict who you are as a person, say experts.
The design team at John Players — which offers a fashion wardrobe for men — have decoded how a man's clothes can help people interpret his personality.
Bright outfits: Yellow, orange and red
If you move away from the classic grey and blacks and wear the hot colors of today, you are definitely a trendsetter and a change-maker. You are friendly, and people approach you for help with an ease. The bright colour radiates positive energy, making you feel comfortable. Such shades are a symbol of your dynamic personality.
Styling mantra: Wear such colours with a raw pair of jeans or chinos to grab all the attention that you want.
Abstract Prints: Tribal, geometric and numeric
If you play unscripted with the prints, then you are nothing but bold. You are outspoken and spontaneous and do not wish to be spoon-fed. The prints are unique and classy — and so are you. You are seen as someone who knows it all and will express your individuality by using your creative mind to inspire and create new ideas.
Styling mantra: Do not accessorise with these prints.
Necklines to suit your style: Crew vs V-neck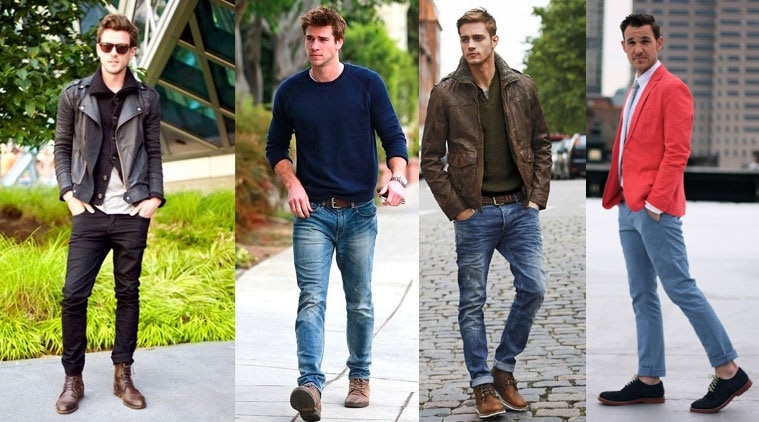 Men who love their crew neck are more logical in their approach. They are practical, uptight and would take a lot of time before making a decision. Their no-nonsense approach to work is highly respected among peers. The men who go for a V-neck, instead, are seen as chilled out and casual loafers who would not give in to the pressures of the world. Natural go-getters, they are often driven by their passions and instincts.
Styling mantra: Be it V-neck or crew neck, one should be very sure of the occasion before carrying the look.
The classic: Black, grey and blue
These colours are a symbol of age-old tradition. Hence, when you carry these colours, you are seen as a culture loving person who is more urbane and groomed. Sophisticated and well-organised are two words that top the list of your personality traits.
Styling mantra: Make sure that you pick the right fit to make your look sophisticated and elegant.
For more fashion and style stories, click here.
The Indian Express website has been rated GREEN for its credibility and trustworthiness by Newsguard, a global service that rates news sources for their journalistic standards.