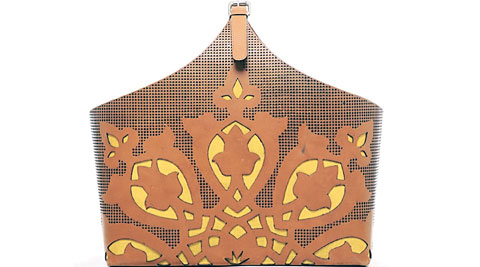 Inspired by the Taj Mahal, designer Raakesh Agarvwal has put together a collection of laser cut summer bags creating textures out of lacework.
The collection comprises a range of basket, duffel and clutch bags with laser cut Mughal motifs.
While the workmanship is intricate, the colours include a delightful mix of topaz yellow, citrine and even electric aquamarine.
The collection offers umpteen style choices — be it for a day at office or a club night. It is available at Raakesh Agarvwal Design Studio in Delhi NCR and is priced at Rs 8,999 onwards.
📣 The Indian Express is now on Telegram. Click here to join our channel (@indianexpress) and stay updated with the latest headlines
For all the latest Lifestyle News, download Indian Express App.