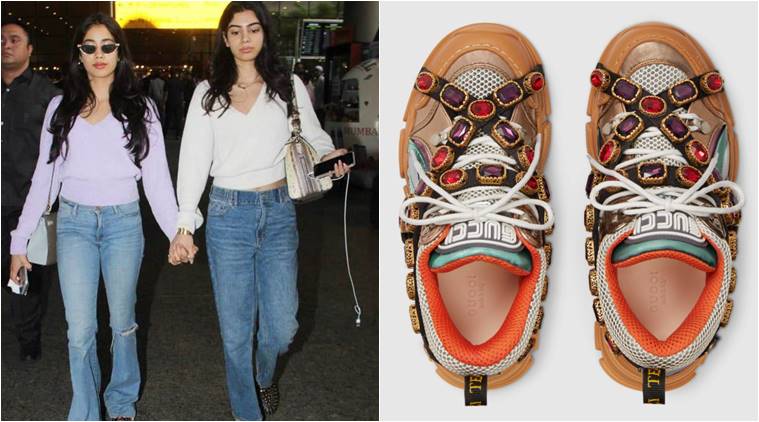 Janhvi Kapoor teamed her studded sneakers with a denim and lavender top. (Source: Varinder Chawla)
Watching celebrities walking out of the airport in designer wear is commonplace now. At most times, it is a pretty sight with the trendiest of outfits and accessories on show. But the price could give you a heart attack and so is the case with Janhvi Kapoor's studded Gucci sneakers.
When the Dhadak star returned home after attending Isha Ambani's engagement bash at Lake Como, Itay, she picked a lavender top, flared jeans and a pair of Flashtrek multicolour metallic leather sneakers with removable crystals that costs a whopping Rs 1,17,000 (approx).
Janhvi Kapoor and sister Khushi Kapoor were seen at the airport. (Source: Varinder Chawla)
Here's a closer look at the sneakers.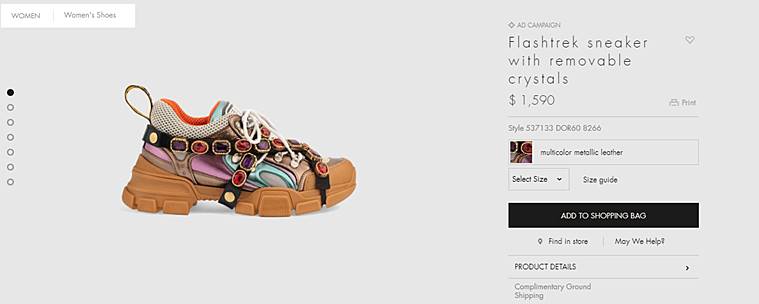 Flashtrek multicolour metallic leather sneaker.
Would you ever buy these Gucci sneakers?
Bollywood celebs are known to indulge and leading the way is director-producer Karan Johar. His Gucci tote with an embroidered angry cat face on it is something we can never forget. It was quirky and desirable, until we found the price of his prized possession. It cost a whopping Rs 1.5 lakh.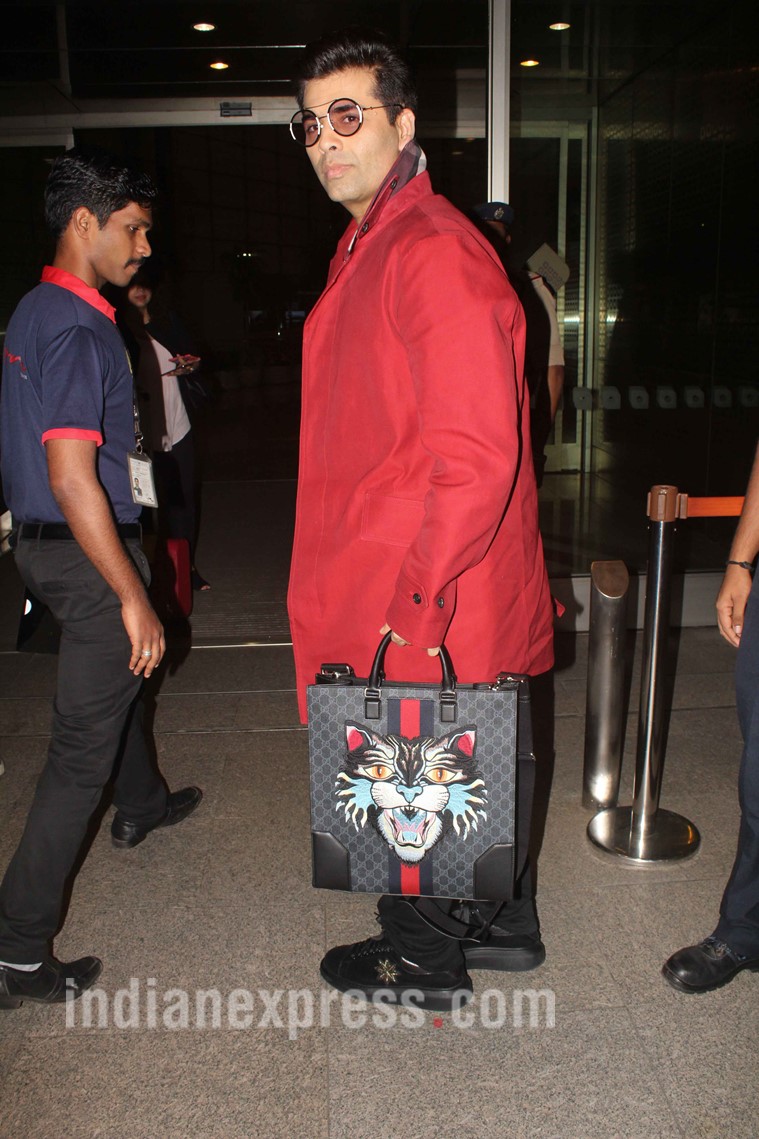 Karan Johar with his embroidered Gucci tote. (Source: Varinder Chawla)
He also had a Louis Vuitton x Supreme Epi Keepall Bandouliere bag – a limited edition – worth $3,650. That is around Rs 2 lakh in Indian currency.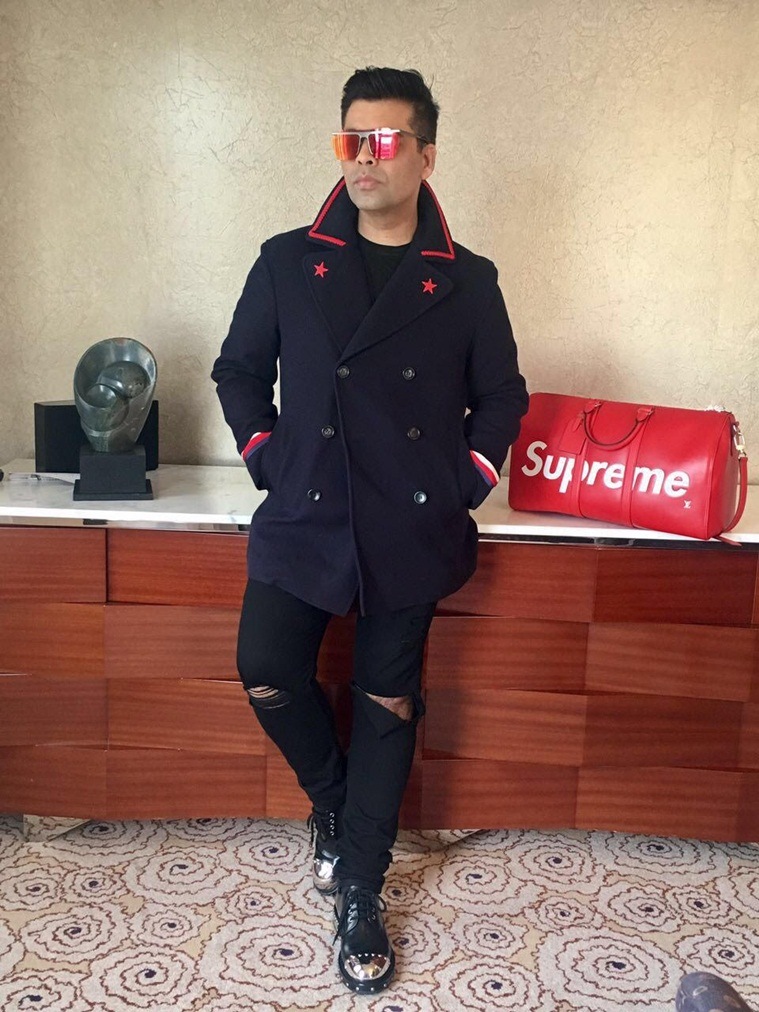 Karan Johar with the Louis Vuitton Supreme bag.
Thinking of another trip you could have taken with that money? We are too.
For all the latest Lifestyle News, download Indian Express App