Leaving viewers dazed in the magical spell of the age-old fairy tale, Beauty and the Beast hit theatres all across the globe. Starring Emma Watson as Belle, the movie was already in the limelight for its modern portrayal of the Disney character. Watson was given the onus for reimagining Belle as an active heroine in Disney's 2017 adaptation. Even before the UN Women Goodwill Ambassador arrived on set, she had set her sights to not portray Belle as a "corseted, impossible idea of female beauty," according to costume designer Jacqueline Durran.
ALSO READ | Costumes for Sanjay Leela Bhansali's Padmavati burnt to ashes: Designer
Watson's costumes were quite a rage, and the designs piqued a lot of interest. What's fascinating is that her attires have an Indian connection too. Surprised? Well, so are we! While the 26-year-old actress earned accolades for donning the hand-crafted bodice, Sinéad O'Sullivan, the assistant costume designer of 'Beauty and the Beast' revealed that it was designed using 'Aari work' technique, a sequined embroidery chain stitch rooted in the Kutch area of Gujarat.
Two Gujarati artisan brothers from Bhuj, Kasam and Juma, crafted the ensembles and bequeathed it with an Indian touch. Sullivan took to Instagram to share their contribution as part of her 'Who made my clothes' initiative. Posting a picture of the two, she wrote: "Belle's bodice from Beauty and the Beast was beautifully hand embroidered by artisan brothers Kasam and Juma in Bhuj, Northern India. They used a technique called "Aari work" which is a very fine chain stitch traditional to the Kutch area of Gujarat. This style lent itself very nicely to this eighteenth century French floral design."
And the chord of connection doesn't end there. The designer also mentioned in another post that the fabric for her "red cape look" was sourced from fairtrade co-operatives in India.
Saying that the designers decided to challenge themselves for Belle's "red cape look", they contacted Eco Age. "This specific costume required 12 different fabrics to make her cape, jacket, blouse, bodice, skirts and bloomers, with trims and ties, and we ensured that each element was certified organic and fair-trade. Our dyeing team took on the challenge of using natural and low impact dyes, and printing with traditional wood blocks, which the set carpenters helped make in the construction department, from redundant bits of the set," she said.
She added, "Some of the fabrics and trims used were vintage, including the cape which was made from hand-woven Scottish Jacob's wool, that was then over-dyed using madder. The fabric for the jacket was made using a hand-woven linen found on E-bay, which was actually a lady in manchester's school project from the 1960's. The rest of the fabrics were sourced from fairtrade co-operatives in India and Nepal."
Here are some more pictures of Belle's look in the film: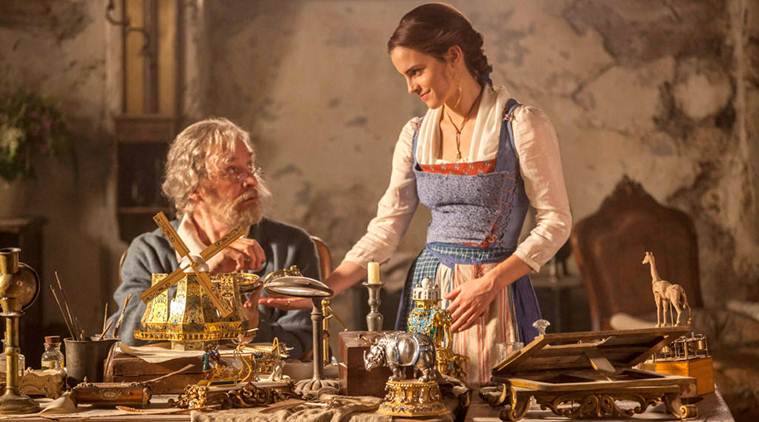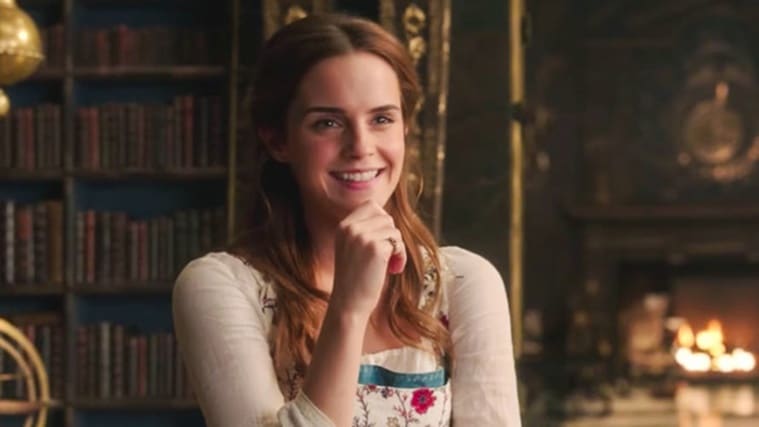 Such a proud moment, isn't it?