Alia Bhatt (R) and Janhvi Kapoor seen wearing the same black dress. (Designed by Rajan Sharma)
Fashion face-off among celebrities have become a part of our life now. Whether you like it or not, comparison is inevitable and that's what happened when Alia Bhatt attended Priyanka Chopra and Nick Jonas' engagement bash in Mumbai wearing a midnight blue chiffon dress by Cinq a Sept, featuring ruffles and embroidered text around the waist. With casually tousled hair and dewy make-up, she rounded out her look with a sling bag. We wish she would have picked something else for the soiree, but it goes without saying that she looked radiant.
Check out some of the pictures here.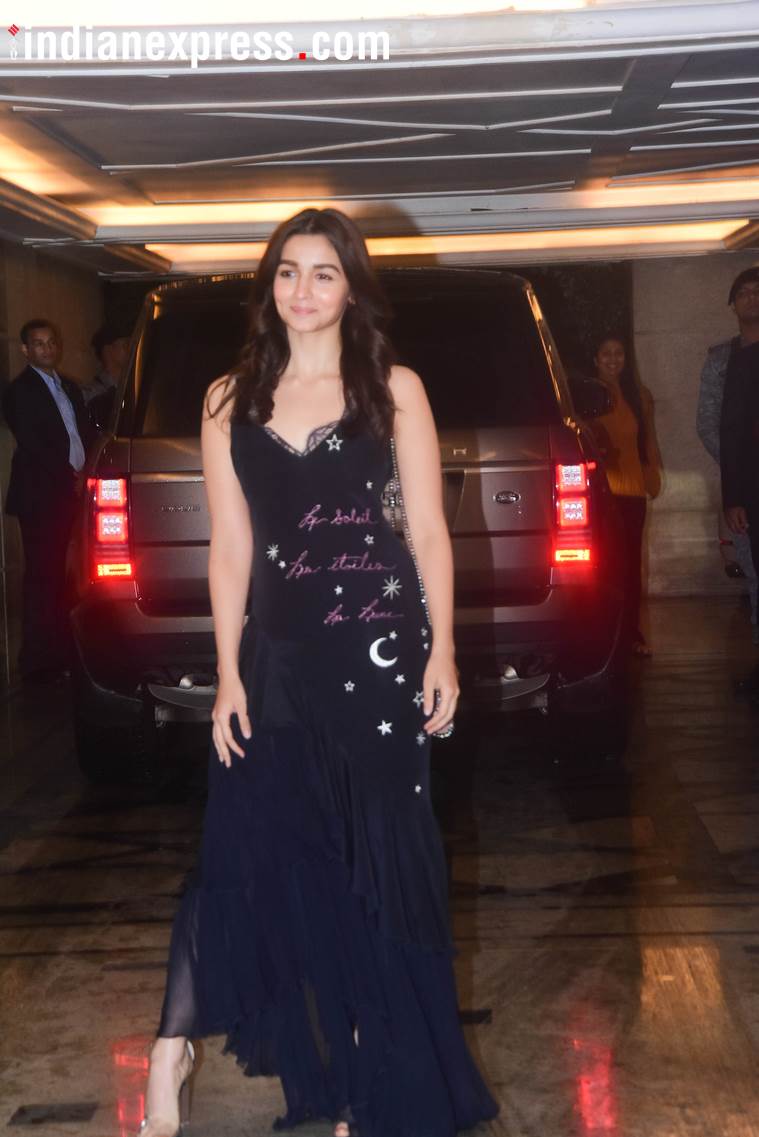 Alia Bhatt at Priyanka Chopra and Nick Jonas' engagement. (Source: Varinder Chawla)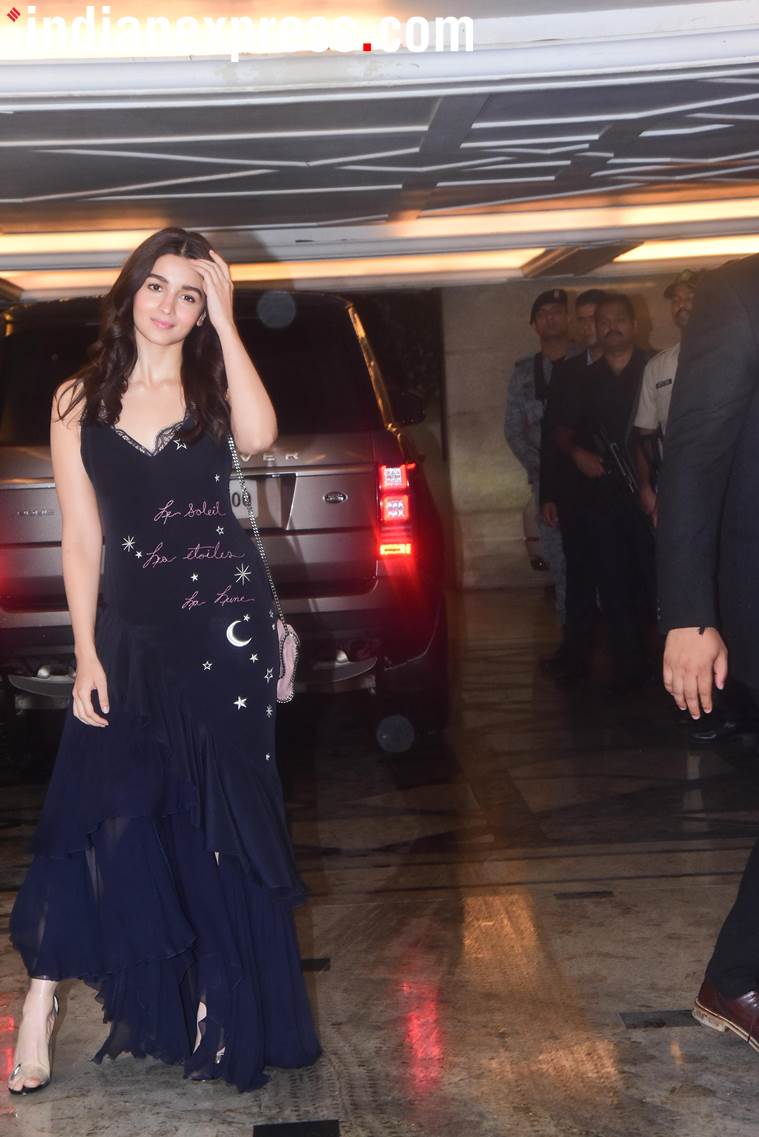 Alia Bhatt striking a pose for the shutterbugs. (Source: Varinder Chawla)
Alia Bhatt flashed a smile as she arrived at Priyanka and Nick's bash. (Source: Varinder Chawla)
Janhvi Kapoor was also seen wearing the same dress a month back for the photo shoot of Vogue. But the Dhadak actor teamed it with a white tank top. If you ask us, we think she could have done without it. Her make-up was kept simple – Subhash Vagal went for the regular nude shades which Kapoor is often seen in.
Check out her picture here.
Even though we are not a big fan of the dress, we think Alia Bhatt pulled it off well. In comparison, Jahnvi's look was boring.
Whose look do you like? Let us know in the comments below.
For all the latest Lifestyle News, download Indian Express App