By:
ANI
| Srinagar |
Updated: May 1, 2015 12:25:09 pm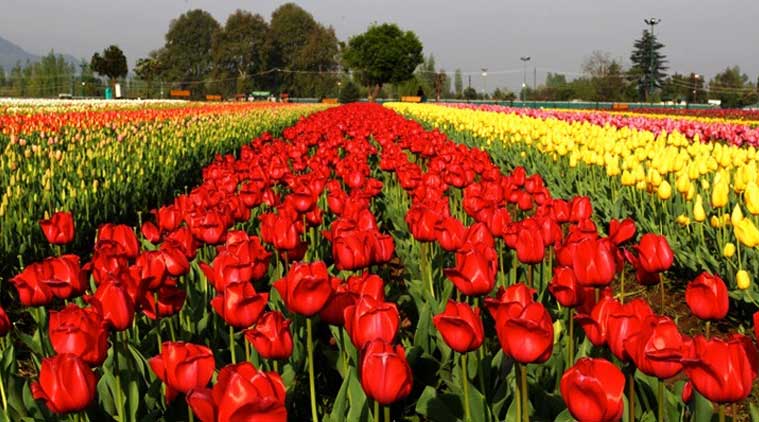 Tulip Gardens, Kashmir (Source: makemytrip.com)
Tourists have been flocking the picturesque Tulip Garden in Jammu and Kashmir since it was opened to public early this month.
Tourists can be seen getting clicked in traditional costumes of the valley at Tulip Garden. Tour operators and photographers say the tourist influx has increased in the valley since the garden was thrown open for public.
The traditional Kashmiri costumes include a long gown know as 'Pheran', turbans, silver ornaments etc. Locals are expecting a good tourism season this year after last year's flash floods severely affected the business.
Jammu and Kashmir Chief Minister Mufti Mohammad Sayeed inaugurated Asia's largest tulip garden in Srinagar city on April 6.
Located on the banks of the picturesque Dal Lake, about one million tulips have been planted in Indira Gandhi Memorial Tulip Garden, spread over an area of 15 hectares.
For all the latest Lifestyle News, download Indian Express App