Mad globetrotters and interesting storytellers: travel bloggers give a sneak peek into a stunning world of possibilities. Inspiring many, they unravel the hidden destinations and take you to a fascinating journey with their tales and photographs.
Besides, we all at some point or the other face the problem of choosing the right destination for our holiday. Here are 7 top travel blogs we suggest you check out:
1. Desi Traveler: He believes that journey is the only destination. Desi Traveler has had a long steady innings and is all about personal travel stories and travel tips with a focus on a medium that connects you with local people and places visited.
2. Indie Traveller: Travel to 'Marek' isn't just about relaxing, it's also about venturing out into the unknown, following your own path, and pushing beyond your comfort zone. Hailing from Netherlands, this man adores to travel and venturing into unknown lands,trying out new food and experiencing other cultures.
3. The wandering soul's wander tales: Neelima is an offbeat and adventure travel enthusiast. She does not travel to the usual destinations and wishes to unravel the lesser known places in India. Neelima has trekked widely in the Himalayas, Western Ghats and has also done a little bit of cycling through these mountains.
4. Laxmi Sharath: Nominated for Indian blogger awards, Lakshmi is a well-known Indian travel blogger. She flits across the world but her heart remains in the little villages and temples of India as an off beat traveller. With her hunger to write and travel, Lakshmi's writing is insightful and helpful.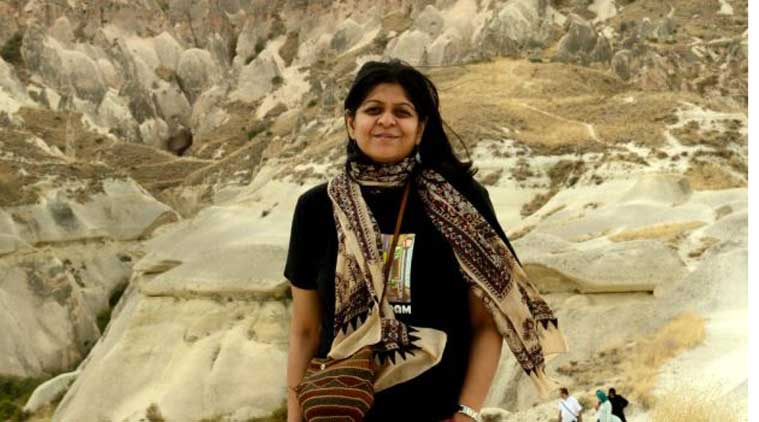 5. Joshi Daniel: Joshi is a freelance photographer and believes that every face has a story to tell. Fascinated by various cultures, lifestyle and traditions, his photo blog was included in the '20 Most Outstanding Photo blogs' in the 2012 Photo blog Awards.
6. A Wandering Mind: Anuradha is a housewife, mother, traveller, bookworm, and aspiring freelance writer. Her blog 'Wandering Mind' is all about her travels and few other things here and there. She was on a road to be a scientist when life took a sudden turn. Now travelling and writing is her lifelong dream.
7. Ajay Jain/ Kunzum Travel: Ajay began his tryst with travel in 2007 as a travel blogger and photographer. His portal Kunzum is among the popular and reliable travel information websites in India. His interesting style of writing exciting stories along with captivating images and videos has got the site many followers.
The Indian Express website has been rated GREEN for its credibility and trustworthiness by Newsguard, a global service that rates news sources for their journalistic standards.