Title: Bruce Lee: A Life
Author: Matthew Polly
Publisher: Simon & Schuster
Pages: 640
Price: Rs 1,999
When people die young, they never seem to grow old even in our memories. This holds true especially for celebrities and achievers who die young. It lends them a certain mystique as an icon, which doesn't happen with their peers who may live a longer life. For my generation of people, particularly in Asia, martial art practitioner and film star Bruce Lee has been one such icon.
Growing up, as we watched his movies and caught snippets about him in magazine articles, we were all enamoured by the many mythologies around Lee. Was he really as good a fighter as he came across on screen? How hard did he practise? What was his style of martial art called? Did he ever visit India? How did he die — of a drug overdose in his girlfriend's bed or was he murdered by a secret oriental cult of warriors?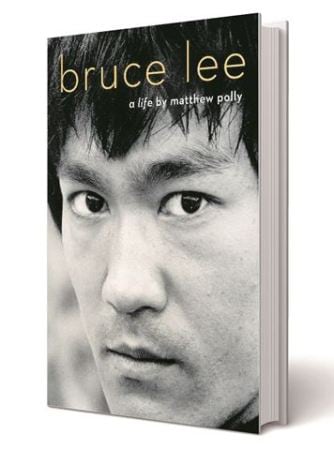 The intense desire to seek answers to those questions may have diminished but it remains alive still. To provide those
answers, and more information in a calm, rational and methodical manner comes Matthew Polly's Bruce Lee: A Life. It is a tome written not only for fans but also for those unfamiliar with the cult hero. The book reveals aspects of Lee's life which show how the global phenomenon was also an imperfect human being whose death still remains embroiled in controversy. But even now, 45 years after his death, Lee features in the top-10 of the Forbes list of top-earning dead celebrities.
Born in the United States — which allowed him to remain a US national — Lee's upper-middle class parents moved to Hong Kong when he was still an infant. The martial art exponent was a troublemaker at school which led to his expulsion from one of the city's top schools. His father was a stage artist and film actor, and Lee earned his early fame as a child star in Hong Kong cinema, although his father was not keen on him making a career out of it.
Poor at studies and regularly failing classes, Lee was excellent at the cha-cha-cha dance, and went on to win the title of Hong Kong's best dancer. Getting into regular trouble on the streets, Lee picked up kung fu as a martial art to help him deal with fights with other gangs. A quick learner, he got obsessed with kung fu and practised hard to excel at it. Although he never reached the pinnacle of the martial art hierarchy, Lee was rated highly by his master and peers as a practitioner of the form.
But his ongoing troubles at school, and on the streets, in his teenage years, led to Lee being sent to the United States to finish school. That turned his life around as he looked at martial art as a source of earning and a future career. He finished school and got admission in the University of Washington where he majored in drama. Philosophy was an elective, although Lee later claimed that he had majored in it. That interest in philosophy led to his most famous Zen-esque quote, "Empty your mind, be formless, shapeless, like water. If you put water into a cup, it becomes the cup. You put water into a bottle and it becomes the bottle. You put it in a teapot, it becomes the teapot. Now, water can flow or it can crash. Be water my friend."
During his period of struggle, Lee devised his own form of fighting — and philosophy — called Jeet Kune Do which became popular as he became instructor to Hollywood movie stars, producers and scriptwriters. But he was unable to get a breakthrough as lead actor in Hollywood, doing minor roles in TV series' and films instead, besides doing fight choreography. He broke through in Hong Kong with a film called Fist of Fury, which led to his Hollywood comeback as a leading man in Enter the Dragon, a global hit. It was a short blaze of success as he died in the home of an actress friend in Hong Kong, leaving behind his widow and two young children.
Did Lee ever visit India? Yes, in January-February 1971. When he was trying to break into Hollywood, Warner Bros agreed to the script of a film featuring Lee if the film were to be made in India. Warner Bros had their money stuck in India which it couldn't repatriate and so they were happy to use it on a high-risk venture featuring an Indian actor. Lee didn't like India much, and, shaken by its poverty, his co-star Steve Coburn flatly refused to shoot in India. Incidentally, Lee tested some stuntmen in Chennai to see if they could feature in the film as fighters. They were so bad that Lee thought he would need three years to train them to reach the right skill level. The visit was a complete failure and the film was never made.
As more and more Indians and Chinese now become global phenomena, it is worthwhile to remember that the man who really set about bridging the divide between Eastern and Western cultures was Lee. His personal story is both inspirational and entertaining, perhaps more than any character he played on celluloid.
The Indian Express website has been rated GREEN for its credibility and trustworthiness by Newsguard, a global service that rates news sources for their journalistic standards.