In the ongoing election season, the subject of illegal Bangladeshi immigrants is one that is highly politicised. Viewed as "infiltrators", "votebank" and "miscreants", they have found themselves as a subject of contention, which has, over decades, triggered policy debates, unrest and, at times, even violence.
While these aspects remain the predominant view, researcher and writer Rimple Mehta chose to look at the subject with a more human, and gendered, eye. Her recent book, Women, Mobility and Incarceration (Routledge; non-fiction), focusses on Bangladeshi women prisoners in India. It explores how Bangladeshi women from poor and undereducated backgrounds, who have crossed the Indo-Bangladesh border, find themselves in prisons serving sentences under the Foreigners Act 1946.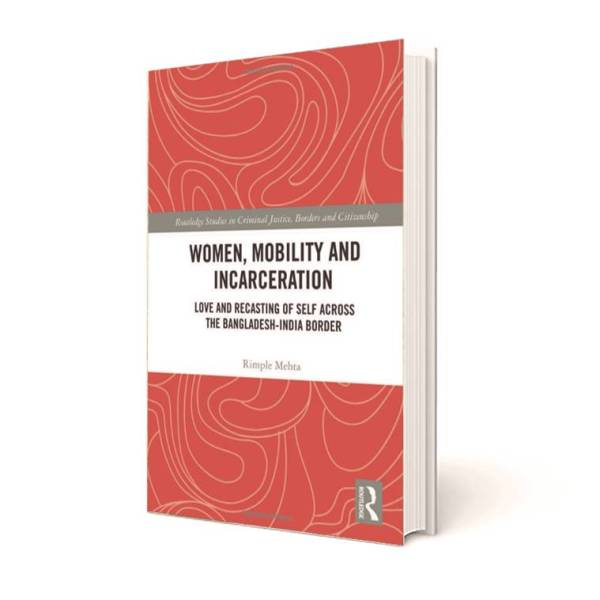 Mehta, a former student and now assistant professor at the Tata Institute of Social Sciences, Mumbai, was working on the subject of prisons in 2008 when she came across these women. The 34-year-old says she was surprised by "the sheer number of them", "yet, they remain invisible," she points out. However, she also realised during the course of her engagement with the women that the issue of illegal immigration in their case was a lot more complex. "Women's understanding of borders and state sovereignty was vastly different," Mehta explains. While some were victims of human trafficking, there were others who had entered India without understanding the legal implications of such an act. "They are unable to distinguish between bhool (mistake) and aporadh (crime)."
Unlike other countries, these immigrants, however, do not receive help from their authorities. The reasons, Mehta says, vary. "One is that there is little political will on ground. But there is more to it. For instance, the women are given a new identity by their agent. Or, many of them do not want their families to know that they have crossed the border or were involved in sex trade. So when arrested, in order to protect their maan-shonmaan (honour), they register a false identity with the prison. And when the High Commission attempts to track down their families ahead of deportation, they draw a blank," Mehta explains. Many of them, however, do not wish to return home at all and hope to use their knowledge of the Indian legal system, accumulated in the prison, to breach it and stay back.
In her book, which is largely academic, Mehta dedicates an entire chapter to the idea of maan-shonmaan and how the women negotiate it. How they hang on to certain ideas of honour via practices such as covering their head but they may not wear the burqa anymore, as they used to back home "because now they are in a Hindu-dominated country" and this may be their attempt to blend in. "They are constantly trying to negotiate so that they can have some control over their lives. They are constantly making new meaning of things and carving new direction," says Mehta.
However, the most striking part of Mehta's research comes towards the end, where she talks about how their sexuality is looked down upon. Some of these women engage in homosexual relationships in prison, and there are others who express their primal need by having a liaison with a prisoner or a guard.
"Often perceived as dirty, uncouth, their sexuality is looked down upon by fellow Indian prisoners and prison staff," Mehta says.
While she is aware of the politicisation of the issue and the challenges in their safe return back home, Mehta, through the accounts of the women, also points at the torture and rape that the Bangladeshi women prisoners allegedly suffer at the hands of security personnel while being deported. "It is important to ensure their safety and security in the processes deployed while sending them back," she adds.
The Indian Express website has been rated GREEN for its credibility and trustworthiness by Newsguard, a global service that rates news sources for their journalistic standards.