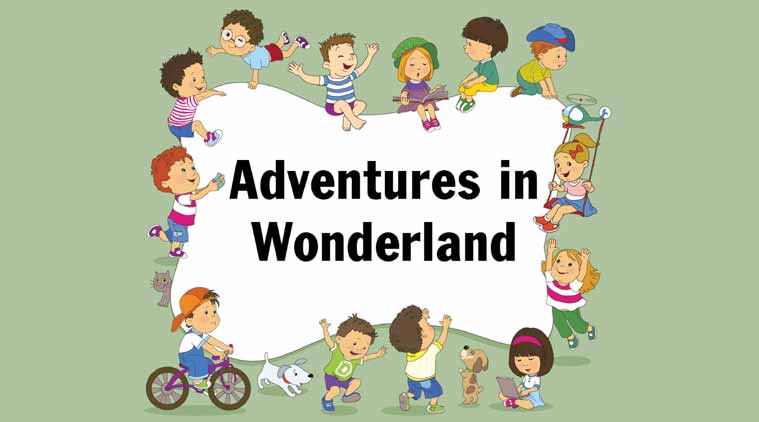 A summer reading list that will help the young ones make friends with birds, beasts and slugs; make mischief with monkeys and grandfathers; tackle tweenache and heartbreak; and even figure out the basics of grammar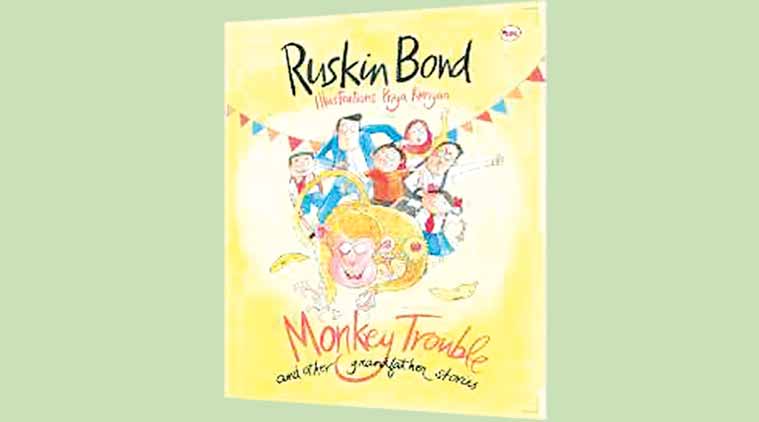 Monkey Trouble and Other Grandfather Stories
Ruskin Bond
Illustrations by Priya Kurian
Red Turtle
70 pages
` 295
Appropriate for: 7+
If graphic novels are #childhoodreads circa 2016, can a makeover be far behind for Ruskin Bond's evergreen stories? Tutu, the mischievous monkey, makes a comeback, as do two other popular Bond stories, in this comic-book version that has been beautifully illustrated by Priya Kurian. Tutu's antics and the consternation of the hapless family members at the receiving end are rendered livelier thanks to Kurian's confident brushstrokes. Apart from 'Monkey Trouble', the other stories include 'Eye of the Eagle' and the heartwarming 'A Special Tree', the story of Rakesh and his grandfather who plant a cherry seed and watch it flourish over the years. Kurian's work is a treat: in particular, the grandfather in 'A Special Tree' is so reminiscent of Bond in person that it is bound to bring a smile to your face.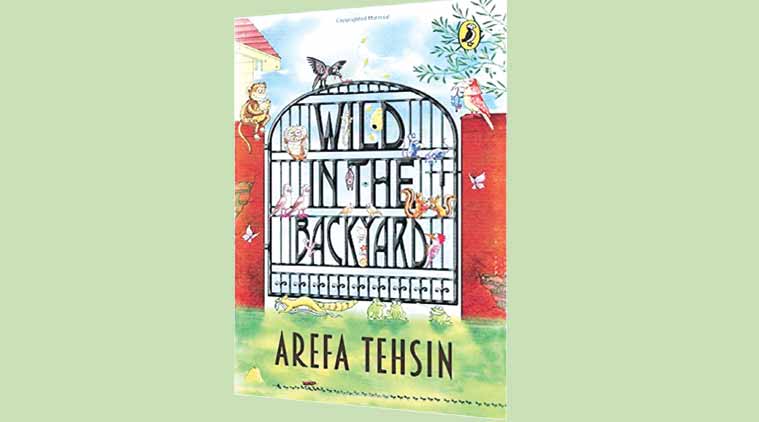 Wild in the Backyard 
Arefa Tehsin
Puffin
230 pages
` 199
Appropriate for: 8+
A very long time ago, Cecil Frances Alexander told us all about the good Lord's hand in creating "all things bright and beautiful/ All creatures great and small", but what he didn't mention was why some of them turned out the way they are. For instance, do you know that there are 4,600 kinds of cockroaches found all over the world? Or that millipedes don't really have 1,000 legs? The giant African millipede has the maximum number of legs and that's 750. Arefa Tehsin, daughter of conservationist and ornithologist Raza Tehsin, learned early in life that nature's not limited to an occasional trip to the hills and that animal life is not just in forests but your immediate neighbourhood. It's there, right at your doorstep, even your living room (that eeky-yucky gecko below the tubelight, or that bat you discovered one night in the bathroom). In this immensely interesting book, Tehsin offers you fun trivia on everything from the creepy crawlies to the adorables (think lice, spiders, ants, grasshoppers, puppies, birds and squirrels) and makes it a super-absorbing read. So, the next time you see a slimy snail in your garden, you will concentrate on distinguishing between a snail and a slug (the former has teeth and shell, the latter neither) than screaming for the gardener to take it away.
Squiggle Gets Stuck
Natasha Sharma
Young Zubaan and Puffin
82 pages; ` 199
Appropriate for: 6+
Can summer vacations be all fun and no work? Well, of course not, if you leave it up to mum and that pile of holiday homework you had promised to finish in the first fortnight and haven't touched since. But Natasha Sharma knows what it's like to be young and also a bit like what it's like to be a grown-up who has to ensure that the homework gets miraculously solved before school opens. Which is why she introduced you to Squiggle in 2014, that lovable little thing who couldn't make up her mind if she was a comma or a colon or any other punctuation in the English language. Now that dilemma is behind her, but Squiggle is still not quite out of the woods. The massive Oxford Dictionary standing next to her has fallen on her and she is unable to leave unless she can make up a "perfect sentence from the bottom left corner stretching all the way up to the top right corner — a sentence slope of sorts." It would have been easy-peasy for Squiggle, except Oxford wants Doodle Dude, also caught in its pages, to do the job. Unfortunately, Doodle Dude is all muddled up and knows little (make that very little) grammar, and Squiggle has to teach him everything if she hopes to escape. Sharma spins a delightful yarn around the basics of grammar and how to master simple sentence constructions. Just the thing mum won't stop you from reading this summer.
Friends in Wild Places
Ruskin Bond
Speaking Tiger
157 pages
` 499
Appropriate for: 8+
For those of us who are city-bred, our relationship with our neighbours is often tentative. We pick and choose who we open our hearts and homes to, we agonise over whom we call friends. For Ruskin Bond, flaneur to generations of Indian children, friendship came easily, like the breeze through the open window of his cottage in Landour, like the birds and bees, beetles and butterflies, bats and hornbills he counted among his companions. Friends in Wild Places brings together old and new stories of these unusual friendships. You laugh out loud at the antics of Tutu, the pet monkey with a penchant for using hairbrushes to scratch her armpits, wonder at the devotion of Harold the hornbill who insisted upon sharing his delicacies — beetles and bugs — with the young author. You marvel at the temerity of the author's grandfather to keep a six-month-old tiger, Timothy, as a pet, allowing him to roam freely about the house till he took to stalking the family cook.
The stories carry with them a whiff of deodar and basant; some convey a wistfulness for a time now lost forever. In the Delhi of 1959, for instance, yearning for a hint of nature in the newly-formed colony of Rajouri Garden, he would walk across the Najafgarh Road, to the extensive fields of wheat and wait to catch a glimpse of his beloved blue jays. My favourite is the last story of the collection, 'No Room For a Leopard', in which the author and a leopard share an easy camaraderie, each minding his own business and steering clear of the other, till a group of shikaris cut short their confidence in the goodness of man. This is vintage Bond, a collector's item, made all the more special by the beautiful illustrations by Shubhadarshini Singh.
Gangamma's Gharial 
Shalini Srinivasan
Penguin
198 pages
` 199
Appropriate for: 11+
A long, long time ago, before Doraemon and Chhota Bheem took charge of children's spare time, yakshas, rakshasas and talking animals in folk tales and fables were pressed to the job. Shalini Srinivasan brings back memories of those days with her novel featuring a bunch of plant-loving yakshas who are thrown out of their community for venturing outside to grow rare blue lotuses, an old master gardener called Gangamma, the pride of whose garden is those blue lotuses, a young girl whose only companions are an apple tree and a chough and a sparkling gold ghariyal earring, who can talk and take them places.
The book will teleport you back and forth in time, as it tells an unusual story of unlikely friendships, devotion and a love so fierce that it defies all boundaries.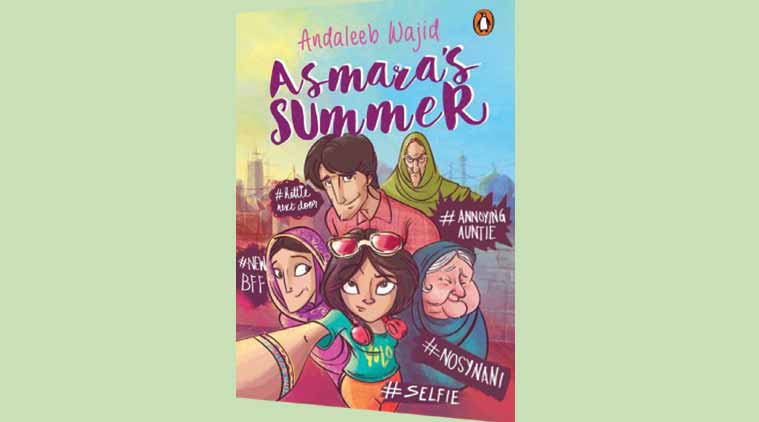 Asmara's Summer
Andaleeb Wajid
Penguin Random House
` 199
227 pages
Appropriate for 13+
Asmara is not pleased when she's packed off to her grandparents' house in Tannery Road in Bangalore, while her parents fly off to Canada to visit their newly-born grandchild. Things wouldn't be so droll if it weren't for the fact that the neighbourhood is everything Asmara has been contemptuous of all her life. It was nothing like her posh residence in a greener part of the city — this was a mohalla, where women wore burkhas even if they were going to their neighbour's house next door, where the fashion was #fail (blingy scrunchies are so yesterday), and where she had to watch her every move because propriety was everything.
Asmara breaks every rule in the book and the summer is doomed — till she befriends Rukhsana, the girl next door, and lays eyes on Farzaan, her older brother. Suddenly, things are not so bad anymore.
In her eighth novel, Andaleeb Wajid, writer of YA-meets-chick-lit books, demonstrates just how well she understands her characters. With bold, colourful strokes, she brings alive Tannery Road for Asmara who goes on an Instagram-spree as she discovers a people and a new way of life in her city. Wajid wields a light, humorous touch in several dramatic scenes where the 17-year-old confronts her own pettiness and seeks to redeem herself. She does and how! Asmara's Summer is a feel-good movie waiting to be made. Will somebody please get in touch with Alia Bhatt?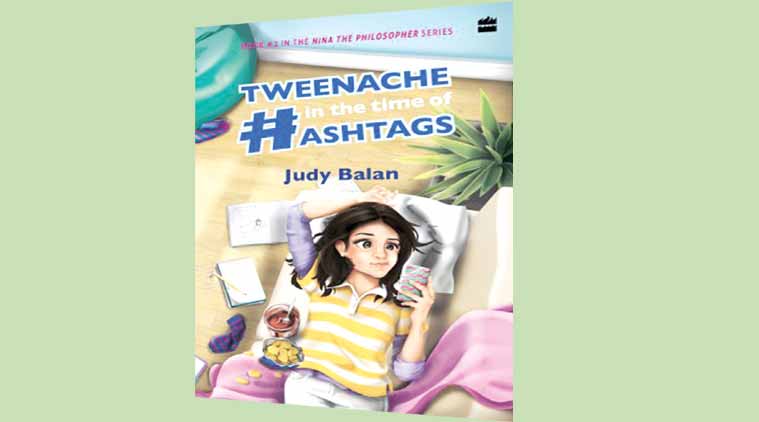 Tweenache in the Time of Hashtags 
Judy Balan
HarperCollins India
` 250; 200 pages
Appropriate for 12+
Nina turns 12 soon and could her world be anymore chaotic? Where should she start?
First, there's that small matter of handling her mother and sister after all the disastrous events that transpired last year (in How to Stop Your Grownup From Making Bad Decisions). Then there's the big deal that is the student exchange programme to London which Nina is gunning for. She'd be a shoo-in but for the new girl, Anna, who is more ambitious and on the ball, all the time.
At home, her father, He Who Abandoned Her (before she was even born) wants to reconnect, while Ashwin Uncle who secretly loves her mother won't say a word. Nina has to make everything come together neatly and time is running out.
In the second instalment of her Nina the Philosopher series, much like her protagonist, Judy Balan plays to her strengths. Nina writes a blog online so it's just her voice, and there's not as much dialogue between characters as we would have liked. But the pace never slackens, and the crises in her life rings true for any tween. The tightrope walk between precious and pretentious is a tough one but with Nina, Balan is firmly on point. #win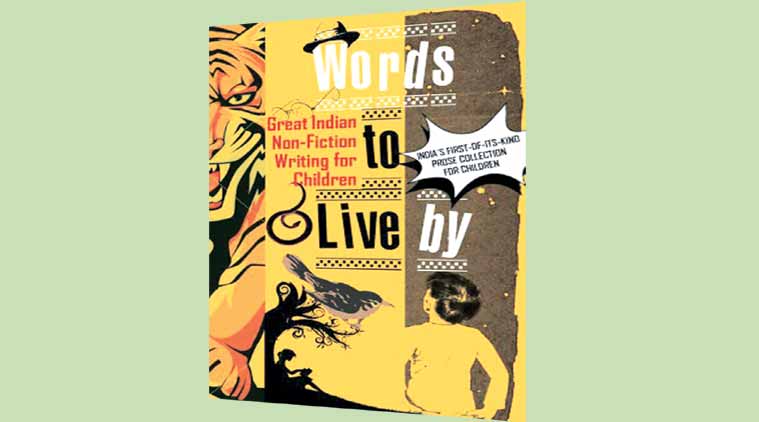 Words to Live By: The Best of Indian
Non-fiction
for Children
Edited by Deepa
Agarwal
Hachette
248 pages, ` 399
Appropriate for 13+
In an essay titled 'The Patriarch — How He Began', Jawaharlal Nehru writes a short history of patriarchy in a letter to his daughter Indira in 1928. "'Patria', which means fatherland….comes from the same Latin word. In Sanskrit and Hindi, we think of our country as…Matribhumi, the motherland. Which do you prefer?" In an age when patriarchal ideas of the motherland are propagated by those in power, and the increasing saffronisation of our textbooks threatens to obliterate leaders and thinkers such as Nehru, this book is what the doctor ordered. Deepa Agarwal has compiled 22 essays by a host of writers, including Jim Corbett, Tagore, Ruskin Bond, Leila Seth and BR Ambedkar, among others, in this collection. There is a thread that runs through the book: only you can decide what kind of person you want to be. But make sure to acknowledge all that has come before you, and all those who are ahead.
Sunny Side Up
Jennifer L Holm & Matthew Holm
Graphix
` 525
224 pages
Appropriate for 13+
It is 1976 and Sunshine "Sunny" Lewin has just flown in to Florida from Pennsylvania to spend the summer. The teenager's hopes to visit Disney World in Orlando are dashed when she finds herself at the retirement home her grandfather lives in. A squeaky bed, the daily, boring errands to the post office or the supermarket, old people everywhere — if Sunny wasn't so non-confrontational, she would have plenty to say to her grandfather. But she makes a friend, Buzz, named after Buzz Aldrin, the astronaut. He's crazy about comics and introduces her to Batman, Spiderman, the Hulk and Swamp Thing. The vacation takes a turn for the better, but Sunny is still sad about what happened back home that led to the trip in the first place. The Holm siblings have created a heartwarming graphic novel based on true events from their childhood. On the surface, this is about a single summer vacation. But as Sunny relives what happened to her brother Dale the previous year, she realises that sometimes, the ones we love do things we don't understand and they need our help, not just our criticism.
Split
Meenakshi Reddy Madhavan
Penguin Random House
256 pages; ` 250
Appropriate for 13+
The universe is conspiring against Noor Khan Rai. The 16-year-old girl is having the worst time of her life. Her mother has left them to live with an old boyfriend in Paris; her father is heartbroken, his judgement impaired as well. Otherwise, what could explain his decision to bring home his mother, "Hateful Old Crone", to help them pick up the pieces? On top of that, she has to join TOD (Teens of Divorce, or Split), a group for kids affected by their parents' separation or divorce. The author has a keen understanding of what it means to be young and unsure, yet self-assured to put one foot in front of the other, no matter how heavy one's heart is. In this pitch-perfect story about friendship and what it is to navigate the landmine that is a teenager's life, Reddy Madhavan has come up with a smart and funny protagonist, who deserves a sequel or two.