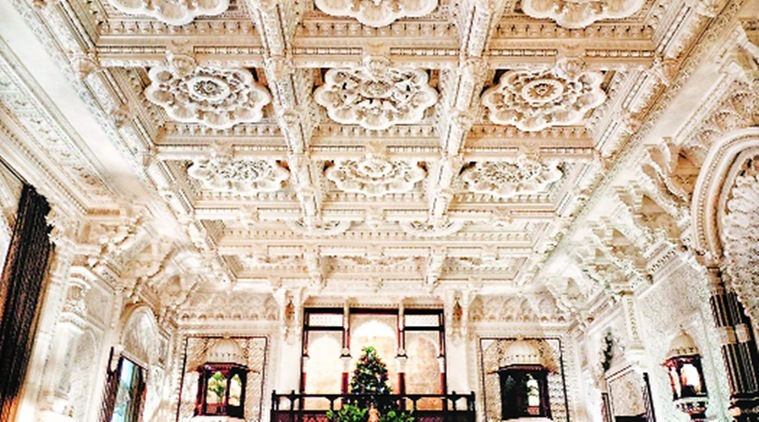 It was the time of Charles Dickens and Thomas Hardy, when Charles Darwin had declared the foundation of his evolution theory in The Origin of Species. It was the Victorian Era, Britain's golden years. Bhai Ram Singh could not have asked for a more indulgent patron.
The architect from Gurdaspur, Punjab, was all of 33 when he was commissioned the Durbar Room at Osborne House on the Isle of Wight.
The summer house of Queen Victoria needed an extension. What emerged was a banquet space exquisite in its carvings – an exotic fantasy of India.
An exhibition titled "Queen Victoria's Indian Architect: Bhai Ram Singh and Osborne House 1890-1" is on display at the House, till May 27. This show is the outcome of a project by the history students of the University of Southampton on the life of Singh, his influences, and his association with the Queen. Under the guidance of professor Ian Talbot, students Anna de Villoutreys, Linus Harrington, Amrit Swali, Tom Hill, Arthur Hill, and Ben Davies scanned books, documents and photos to emerge with a study on Britain's colonial attitude to India.
Born to a family of carpenters, Singh moved to Lahore, and enrolled at the School of Carpentry, which would become Mayo School of Industrial Art. He won favour with principal John Lockwood Kipling (father of Rudyard Kipling), who saw his talent for design, and mentored him in the years ahead. At a school exhibition, the Queen's son met Kipling, and thus began Singh and Kipling's interaction with the royal family.
The Queen, who was by then declared Empress to India (in 1877), wanted an Indian room in her beach-side home. The Durbar Room was "a proxy India for Queen Victoria, who never visited the country", says the exhibition essay. The large banquet hall, built between 1891 and 92, was an opulent place, with plastered walls and ceiling with motifs of Mughal and Hindu styles. From jharokas to corbels, Ganeshas to peacocks, every detail was moulded from handcarvings by Singh. Trimmed in teak, with ornate decoration, the Durbar Hall stands untouched to this day.
While some believed it was an "Indian room imprisoned within an English building", the Queen herself had warmed to it, and Singh became the "poster boy for what colonial rule could achieve," say the students. The Queen got the court painter Rudolf Swoboda to paint a portrait of Singh, which hangs at Osborne House today.
Singh returned to teach and later become principal of the Mayo College of Arts, from 1903 to 1913. He built iconic landmarks in pre-partition India, including Lahore Museum; Khalsa College, Amritsar; and Punjab University Library, Lahore.
As visitors arrive at Osborne House, they are keen that the exhibition of Singh stays permanently outside Durbar Room, validating its maker, who seems forgotten in his own home country.