Orthopedic surgeon Brijeshwar Singh has been operating in two different theatres this past week. The days and nights are reserved for his patients but the evenings are when Singh, 48, takes off the white coat and sits back to watch a play that he has helped bring to his hometown, Bareilly. The Windermere Theatre Festival, which started in 2007 as an extension of Singh's fascination for the stage, turned 11 this year. Its latest edition ends today with Mumbai-based director Akarsh Khurana's Dhumrapaaan, in which tales of stress spread out in the smoking zone of a corporate office.
"When a patient walks in through the door, I am often able to predict his or her state of mind and this quality I owe to watching theatre. Within the closed space of an auditorium, we experience the joys and pains of others. It made me more sensitive in my clinical practice," says Singh. His first theatre experience was a light-and-sound show about the East India Company that he watched as a child at the Residency in Lucknow, one of the centres of the Revolt of 1857. While working at AIIMS in Delhi, he became a regular at Mandi House. When Singh moved to Bareilly, he noticed that theatre had a mass rather than an elite appeal.
The Windermere Theatre Festival started in 2007 with two plays and became an annual affair. A rented hall made way for the festival's own black box studio theatre, an amphitheatre and a cafe as well as a group called Rang Vinayak Rangmandal — comprising people who work with Singh at Sri Siddhi Vinayak Hospital as emergency medical officer, in the computer section or as supervisor. In 2015, Rang Vinayak Rangmandal was selected for the Bharat Rang Mahotsav (BRM), the annual theatre festival of the National School of Drama, for its stellar play, Of Mice and Men. "What Windermere Theatre Festival has done is build an audience for high-quality theatre in Bareilly," says Delhi-based actor-director Ashwath Bhatt.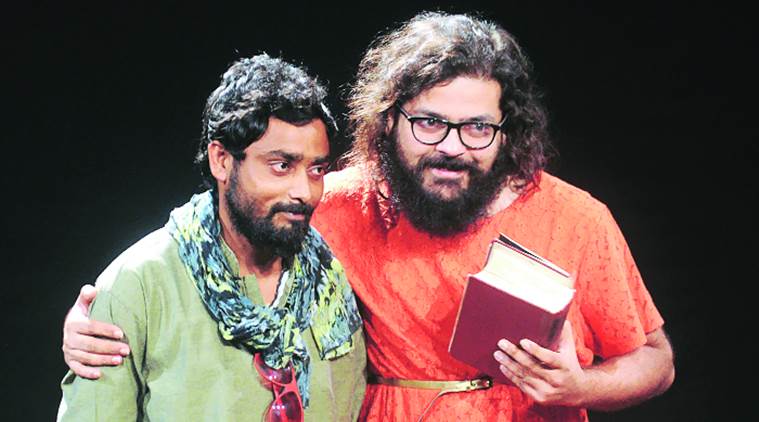 From Atul Kumar's mammoth production Piya Behrupiya to Kulbhushan Kharbanda-starrer Atmakatha, some of the most talked-about plays from across India have been a part of the festival. This year, Main Hoon Yusuf Aur Yeh Hai Mera Bhai, an award-winning play that tackles political issues, such as war and refugees, was staged at the Winderemere Festival before it travels to BRM. A team of theatre lovers spread in several cities helps curate the festival and the group attempts to raise funds, around Rs 15 lakh, from their contacts. "The army officers' mess and the Jat Regiment guest house in Bareilly cantonment help us by providing accommodation for the groups," says Singh, whose book, In & Out of Theatres, is a collection of short stories about a trauma surgeon who is an avid promoter of theatre.
This year, the festival is dedicated to Ismat Chugtai and includes a storytelling session on her before every performance. Kagazi Hai Pairhan, a play on Chugtai, was performed by Rang Vinayak Rangmandal. Another edgy production from Mumbai was Loitering, a documentary theatre performance in which people from all walks of life, from housewives to artists, come on stage and recreate their experience of loitering in public spaces. Before every performance, Loitering director Satchit Puranik reads out a disclaimer that all acts done on stage are by "self-certified loiterers". "Please do not try at home or public place, even if," here he paused to include the patron of Windemere Theatre Festival, "we are in the presence of a doctor running a drama festival."