The cyclist on a mission to change thousands of children's lives
Updated: September 24, 2018 11:36:09 am
Jasmeet is currently working for the tech giant Microsoft. He hasn't let his hardcore job stop him from pursuing his interests at all.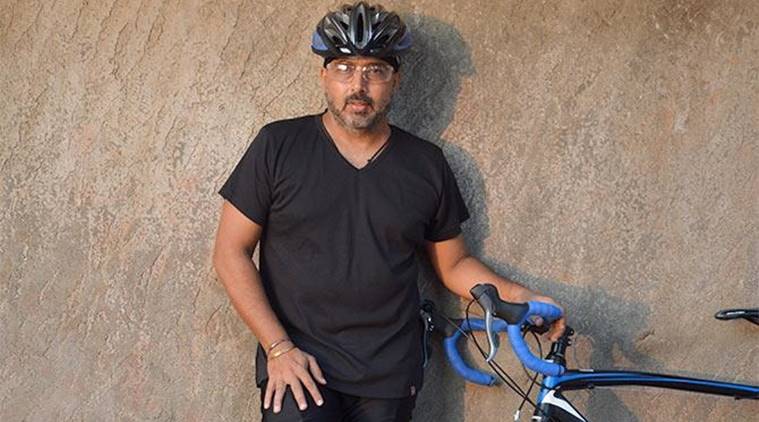 Girl child education is the need of the hour. If you've wanted to do something to help the cause, read Jasmeet's inspirational story of how he decided to go with online crowdfunding to make an impact in the field of girl child education. Jasmeet became a cycling enthusiast, when after a knee injury, the 46-year old was told by his doctor to either swim or cycle, in order to strengthen his muscles. Being an outdoor person, he chose cycling.
Jasmeet is currently working for the tech giant Microsoft. He hasn't let his hardcore job stop him from pursuing his interests at all. "My wife and I wanted to do something beyond signing cheques. That's how Umeed came into my life", says Jasmeet.
This wasn't the first time Jasmeet chose to crowdfund for a cause he believes in. "I've raised over Rs.24 L for children to fight eye cancer in 2014 on Ketto. When I met these underprivileged girls, it gave me great satisfaction of having made a difference to their lives. So this year I decided to pick another cause and make a difference. I decided to go ahead with girl child education. It's a pressing issue and has the potential of getting support too.", says the cycling enthusiast. Jasmeet strongly believes that education makes a lot of difference to the way someone's life is shaped. "Outdated philosophies like low self-esteem, early marriage, inability to earn a source of income can all be solved by getting making sure a girl child gets educated."
In order to reach more people, Jasmeet decided to partner with a Gurgaon based NGO, Impact. The NGO provides quality primary education to girls from marginalized communities and makes them change agents. And to ensure that his voice was heard, he found the most interesting way ever!
He decided to cycle from Mumbai to Delhi for a period of 10 days asking people to support the cause by sponsoring kilometers on Ketto.
He ended up raising Rs. 3,33,500 by cycling through various towns. "One of the sponsors further agreed to donate a crore to support the cause", said Jasmeet enthusiastically. That's the thing about good deeds. They're contagious.
"It gives me great joy that I could give back to the society while pursuing my passion. Choosing to crowdfund for social causes has always been smooth for me. And the most comforting factor is the security. I think crowdfunding is a unique and robust way to show your support for the cause close to your heart."
Kudos to Jasmeet for kick-starting Umeed and inspiring so many hobbyists out there! Next time you decide to dedicate your weekends to pursue your interests, your passion, take it up a notch by adding a social cause to it. Trust us, it's going to make your passion way more interesting.