The Delhi government is gearing up to organise a two-day mega job fair from November 7 at the Thyagaraj Stadium. Chief Minister Arvind Kejriwal will inaugurate the fair on Tuesday. The two-day-long event is likely to generate 5,500 job placements, as per a government statement.
Few tips for employers/ job seekers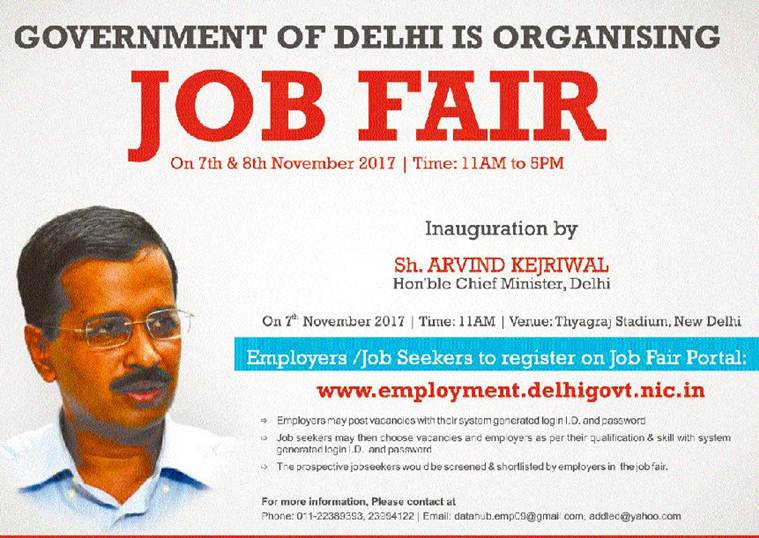 Job seekers may then choose vacancies and employers as per their qualification and skill with system generated login ID and password
The prospective job seekers would be screened and shortlisted by employers in the job fair.
For all the latest Jobs News, download Indian Express App