By:
Careers Desk
| New Delhi |
Updated: November 1, 2018 9:36:07 am
UPSC Civil Services: The UPSC Civil Services examination is one of the most coveted examinations in India, and every year over a lakh of candidates appear to secure a job in the country's most reputed civil services. A detailed knowledge of GK and Current affairs is required to crack examinations like UPSC.
From some inner fight between India's premier intelligence and investigating agencies to India's fastest unmanned train 'Train 18', 30 years after Shatabdi, here is the list of significant events that happened in October.
National
Unprecedented CBI feud
The internal fight of India's premier investigative agency, Central Bureau of Investigation (CBI) has taken a bad shape in last few days with the government stepped in to remove the former Director Alok Verma and his deputy Rakesh Asthana. Both the top officials were sent on leave, and the 1986-batch Odisha cadre officer M Nageshwar Rao has been made the interim chief of the investigative agency.
Meanwhile, the Supreme Court on hearing CBI Director Alok Verma's plea on Friday said a CVC inquiry into the allegations against Verma must be completed within two weeks. The court also directed that interim CBI chief M Nageswara Rao shall not take any major policy decisions. Decisions taken by him since October 23 till date shall not be implemented, it said.
READ | CBI vs CBI: All your questions answered
Cyclone Titli takes 61 lives so far, relief work underway in Odisha
The toll in Cyclone Titli and the subsequent floods in Odisha rose to 61, with the state government confirming four more casualties on Saturday. Reports of the death of 11 more people were being verified at the district level, Chief Secretary A P Padhi said after a review of relief and restoration activities in the 17 affected districts. He said four more people had died in the cyclone and the resultant floods.
The state government had submitted a preliminary report to the Centre on the damage caused by the cyclone and the flood, Padhi said, adding it sought Rs 1,000 crore as interim assistance.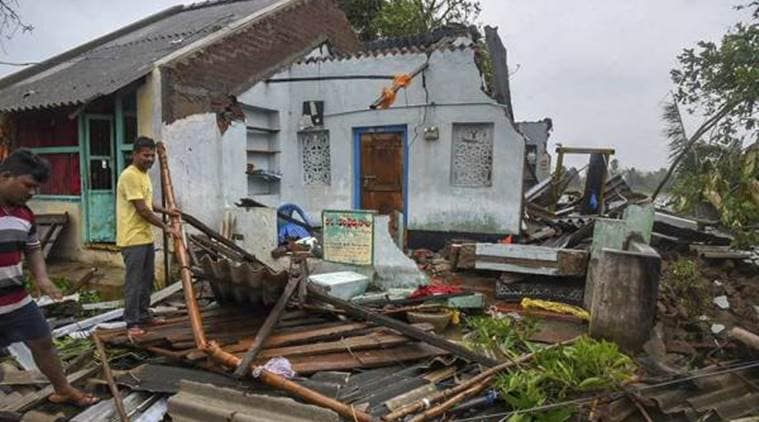 Of the 61 deaths confirmed so far, three were fishermen from the neighbouring Andhra Pradesh. They died while fishing near Odisha coast and their bodies were recovered, he said, as reported by PTI.
World
Political turmoil ends in Sri Lanka, Mahinda Rajapakse is back as PM
Sri Lanka was in turmoil after former President Mahinda Rajapakse made a stunning return to power as the country's new Prime Minister. He was sworn in by President Maithripala Sirisena who fired Prime Minister Ranil Wickremesinghe. But Wickremesinghe called the move "illegal and unconstitutional" and said he was still the Prime Minister and would prove his majority.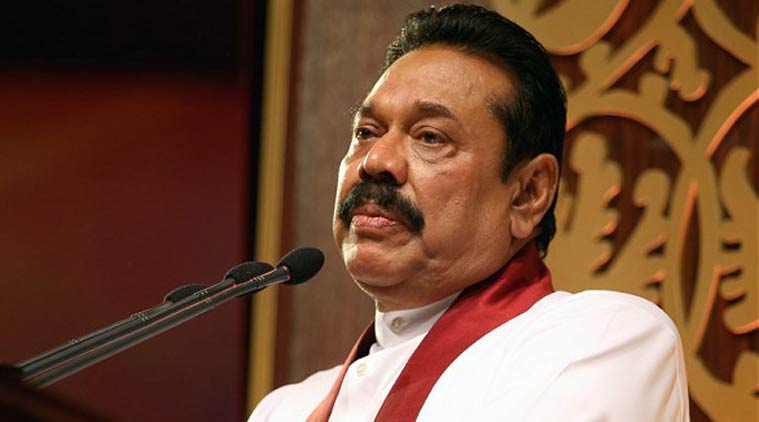 The dramatic developments in Colombo followed a breakdown in ties between Sirisena and Wickremesinghe, especially on policy issues related to economy and security. Sirisena's United People's Freedom Alliance announced it was leaving the National Unity Government with Wickremesinghe's United National Party.
READ | India will benefit from Rajapaksa taking over as Sri Lanka PM: Subramanian Swamy
The government had been tottering ever since Rajapakse's party emerged victorious in local elections earlier this year. Multiple sources said Wickremesinghe was in Galle when Sirisena and Rajapakse moved in Colombo.
The President's action has reunited the two estranged sides of the Sri Lanka Freedom Party which was torn apart when Sirisena emerged as the unexpected candidate for the 2014 presidential election, challenging Rajapakse, and going on to win the election. It also sets the stage for the 2019 presidential election.
India and Japan sign record $75-billion currency swap deal
India and Japan have signed a pact to raise the scope of a bilateral currency swap arrangement to a record $75 billion. The aim is to bring greater stability in the foreign exchange and capital markets, amid a slide in the rupee in recent months. The agreement was signed during Prime Minister Narendra Modi's ongoing two-day visit to Japan.
"This swap arrangement would be 50% higher than our last swap agreement (signed in 2013). This bilateral swap reflects depth of our deeper economic relationship," finance minister Arun Jaitley tweeted.
China to launch artificial moon by 2020 to light up night sky
China is planning to launch its own 'artificial moon' by 2020, according to China Daily. 'Illumination satellites' are being developed in Chengdu, a city in southwestern Sichuan province, which will be placed one in front of the other. The satellites will shine from the light of the real Moon but will be eight times brighter.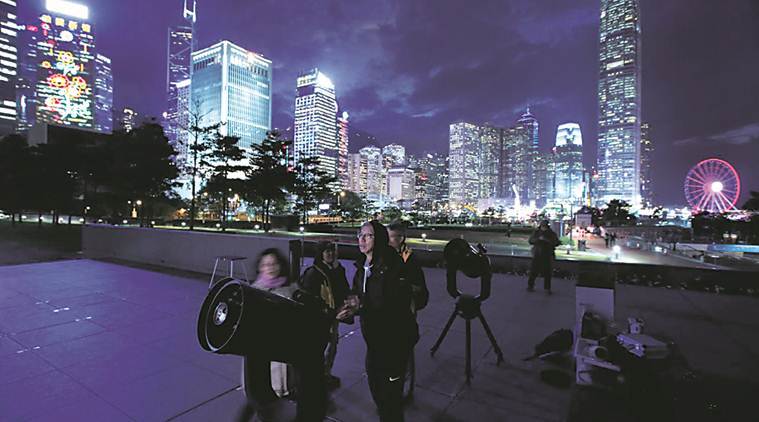 "The first man-made moon will launch from Xichang Satellite Launch Center in Sichuan, with three more to follow in 2022 if the first test goes well. Though the first launch will be experimental, the 2022 satellites will be the real deal with great civic and commercial potential," said Wu Chunfeng, head of Tian Fu New Area Science Society — the organisation responsible for the project.
READ | What is the 'artificial moon' planned in China?
The project was announced by Wu at an innovation and entrepreneurship conference in Chengdu on October 10.
Sports
World Wrestling Championships: India on 17th spot with two medals
Bajrang Punia wins silver at World Wrestling Championships
Bajrang Punia went down 16-9 against Japanese opponent Takuto Otoguro in a drama-filled final of the 65kg category at the World Wrestling Championships in Budapest to settle for silver. The Commonwealth and Asian Games gold medallist trailed by five points in the opening minutes of the match but made a comeback, bridging the gap to one point against his teenage opponent. However, the Japanese regained the lost momentum as he eventually won the match by seven points.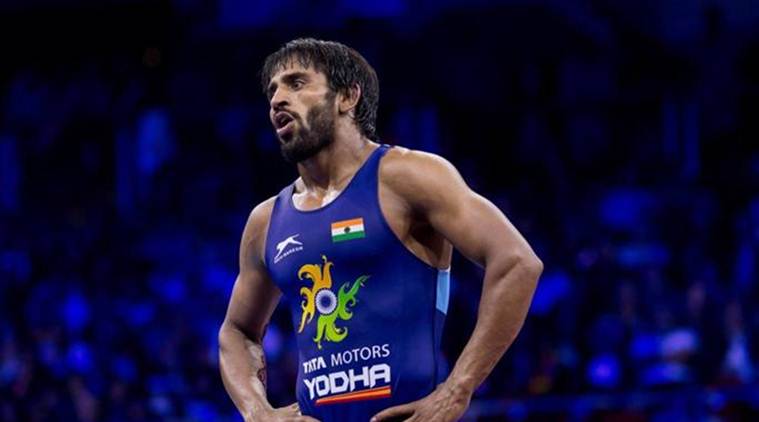 Punia, who had earlier won bronze at the competition in 2013, added a second medal at the Worlds to his collection in a season which has seen him win titles at all major championships.
READ | Bajrang Punia dedicates silver medal at World Championship to Amritsar train accident deceased
Pooja Dhanda wins bronze at World Wrestling Championships
On Thursday, 24-year-old Pooja Dhanda defeated Norway's Grace Jacob Bhullen in the 57 kg category. With the 10-7 win, Dhanda clinched a bronze medal. Pooja opened up a 4-1 lead with a throw, which she found on the counter attack. She consolidated it with a roll and took a 6-1 lead after the end of the first period. After conceding a point for a step out, Pooja stunned the Norwegian with another four-point throw, to zoom to a 10-2 lead.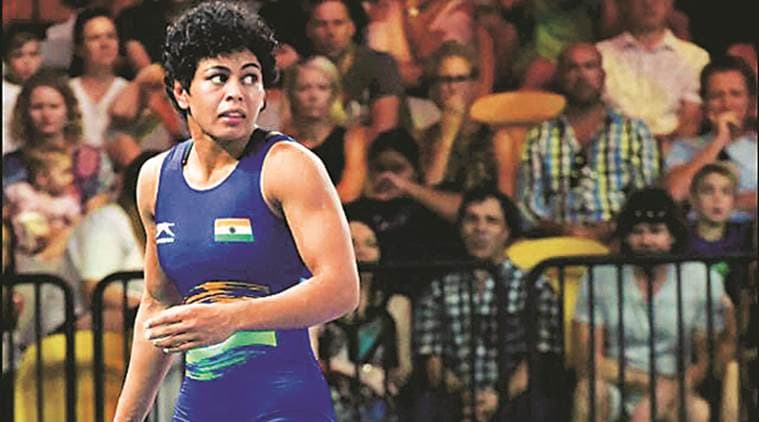 READ | Pooja Dhanda follows up Commonwealth Games silver medal with bronze at World Championships
It is the second big medal for Pooja this season, having won a silver the Commonwealth Games in Gold Coast. Only Alka Tomar (2006), Geeta (2012) and Babita Phogat (2012) have won bronze medals for India at the Worlds before Pooja's memorable medal.
News in Special
Train 18: India's first engine-less train hit the track on October 29
A 16-coach prototype of Train 18, Indian Railways' first engine-less train, made its inaugural trial run on October 30. This train is capable of running at a speed of up to 160 kmph and is referred to as a successor to the 30-year-old Shatabdi Express.
The fully air-conditioned semi-high speed train, which will cut travel time by 15 per cent as compared to the Shatabdi, has been manufactured under 'Make in India' initiative by the Integral Coach Factory (ICF) in Chennai at the cost of Rs 100 crore and completed in a record 18 months.
For all latest Govt Jobs 2018, Railway Jobs, Bank Jobs and SSC Jobs log on to IndianExpress.com. We bring you fastest and relevant notifications on Bank, Railways and Govt Jobs. Stay Connected.
The Indian Express website has been rated GREEN for its credibility and trustworthiness by Newsguard, a global service that rates news sources for their journalistic standards.