A mid-air collision was averted Tuesday night in Bengaluru airspace after two IndiGo aircraft – 6E779 (Coimbatore to Hyderabad) and 6E6505 (Bengaluru to Kochi) – came within close range of each other, triggering the aircraft's traffic collision avoidance system (TCAS).  "The ATC asked one of the aircraft to climb to 36,000 feet and the other to climb to 28,000 feet. At around 27,000 feet both the aircraft came within the separation that activated the TCAS," one of the sources said.
Other top stories for the day are – Croatia reaching FIFA finals, Centre leaving the decision on petitions challenging Section 377 to the "wisdom" of the Supreme Court, Bihar government clearing amendments to the liquor prohibition law which will dilute some of its stringent provisions, and Arvind Kejriwal blaming Modi govt for I-T raids at Yogendra Yadav's family hospitals.
Live Blog
Follow LIVE updates of top news stories through the day:
Uttarakhand HC: Upper caste priests can't refuse to perform rituals for lower caste members
"The High caste priests throughout the State of Uttarakhand shall not refuse to perform religious ceremonies, puja, or rituals on behalf of the members belonging to lower castes in all the religious places and temples," the Division Bench of the Uttarakhand High Court comprising Justice Rajiv Sharma and Justice Lok Pal Singh said. Read more
Best smartphones to buy under Rs 20,000 in July 2018
A good number of affordable smartphones made their entry into the Indian smartphone market this year, and picking up the one that best matches your needs becomes difficult. In case you are planning to upgrade to a new smartphone and are looking for a device under Rs 20,000, we have handpicked some of the best Android smartphones that you can purchase at this price point. Read more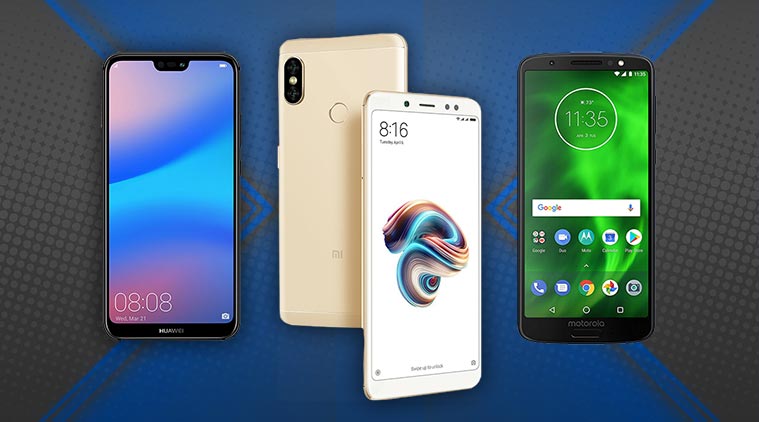 Homosexuality not an aberration but a variation, observes SC
The Supreme Court on Thursday resumed hearing a batch of petitions challenging the validity of Section 377 of the Indian Penal Code (IPC) that criminalises homosexuality. The Centre on Tuesday said it would not contest the petitions and left the decision to the "wisdom" of the court. Follow LIVE updates
Spiritual leader Dada Vaswani passes away at 99
Dada Vaswani, spiritual leader and head of the Sadhu Vaswani mission, passed away at the age of 99 in Pune Thursday morning. "0901hrs IST July 12 2018, on sacred Guruvaar day, our Beloved Revered Dada J.P. Vaswani passes on, from the seen to the unseen. Ever-loving, ever-giving, may he continue to bless us from the beyond – Sadhu Vaswani Mission," a tweet from his official Twitter handle read.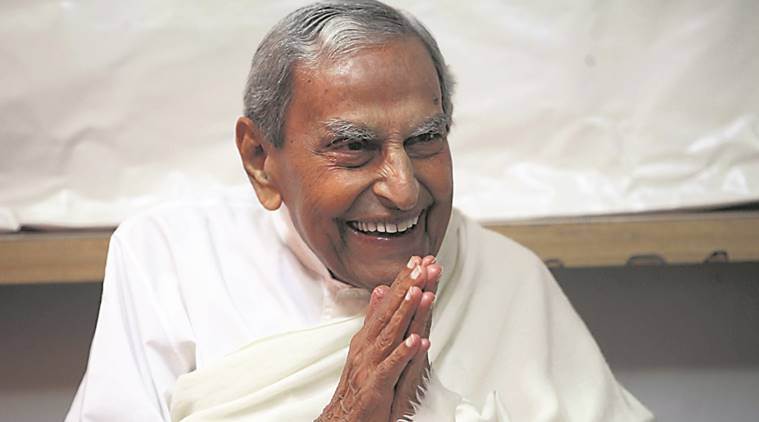 Mid-air collision between IndiGo aircraft averted
A mid-air collision was averted Tuesday night in Bengaluru airspace after two IndiGo aircraft came within close range of each other, triggering the aircraft's traffic collision avoidance system (TCAS). According to industry sources, the two planes – 6E779 (Coimbatore to Hyderabad) and 6E6505 (Bengaluru to Kochi) – were less than four miles apart when the alarm was triggered. Read More
After Dangal earns Rs 1300 crore, Chinese experts want India to fill China's Hollywood void
The repercussions of the US-China trade standoff seems to be working in favour of Bollywood films. Chinese experts have been batting for Bollywood films as an alternative to Hollywood fare. "Given the US-China trade friction and Chinese audience's aesthetic fatigue towards American films, the Indian film industry will have greater opportunities," Tian Guangqiang, assistant research fellow with the National Institute of International Strategy at the Chinese Academy of Social Sciences was quoted as saying in the Chinese media. Read More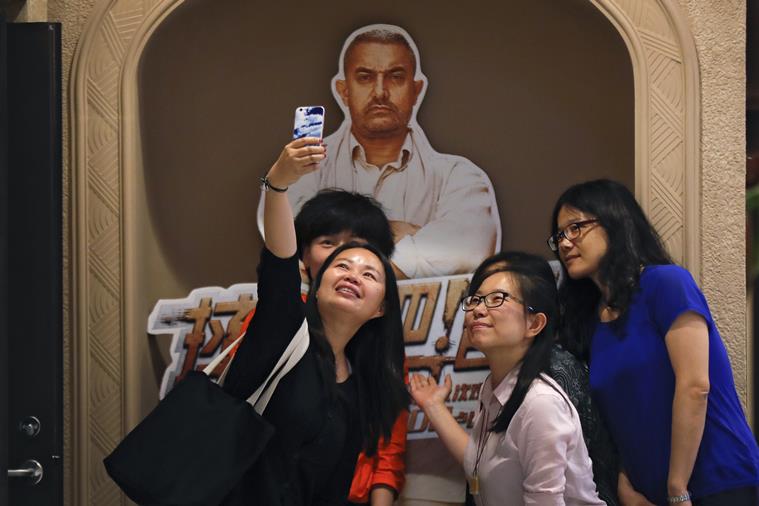 Croatia end England's run to reach first World Cup final
In the second semifinal of the FIFA World Cup in Russia, Croatia booked a spot in the final after defeating England 2-1 in a thrilling contest. The Three Lions took an early lead in the match with a sensational strike from Kieran Trippier, who scored from a free kick. But Luka Modric and Co. found a way to get back in the second half, with Ivan Perisic scoring the equaliser. In the Extra Time, a goal from Mario Mandzukic put Croatia in front, thus placing them in the World Cup final for the first time in history. The side will face France in the final on Sunday. Read More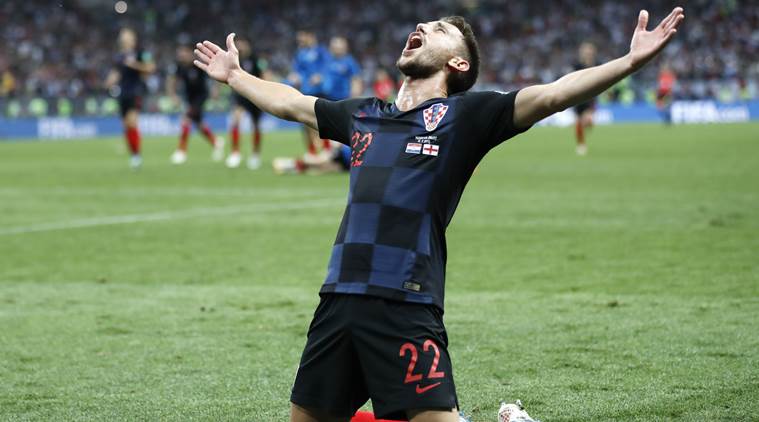 Amit Shah meets Nitish Kumar, duo likely to discuss seat-sharing for 2019 LS polls
BJP national president Amit Shah arrived in Patna on Thursday to meet Bihar Chief Minister and Janata Dal (United) chief Nitish Kumar. The two, who had breakfast together this morning, are likely to work out a seat-sharing agreement ahead of the 2019 Lok Sabha elections. This is Shah's first visit to the state since the JD(U), which formed the government in Bihar with the RJD and Congress in 2015, parted ways last year and allied with the BJP in the state. Read More
Why getting televangelist Zakir Naik back will be an uphill task for India
The Indian Express features an explained piece on why getting televangelist Zakir Naik back will be an uphill task for India. Pressing Malaysia to send back Naik without a prima facie water-tight case about his alleged crimes risks endangering what has become a robust counter-terrorism relationship between Kuala Lumpur and New Delhi. Read More
More than two weeks after the body of 22-year-old Balwinder Singh was found in a garbage dump with a syringe stuck in his hand near his home here, his family members on Monday burnt down his clothes and other belongings. His mother Kashmir Kaur says she could not bear to look at the stuff anymore as it reminded her of Balwinder. Read More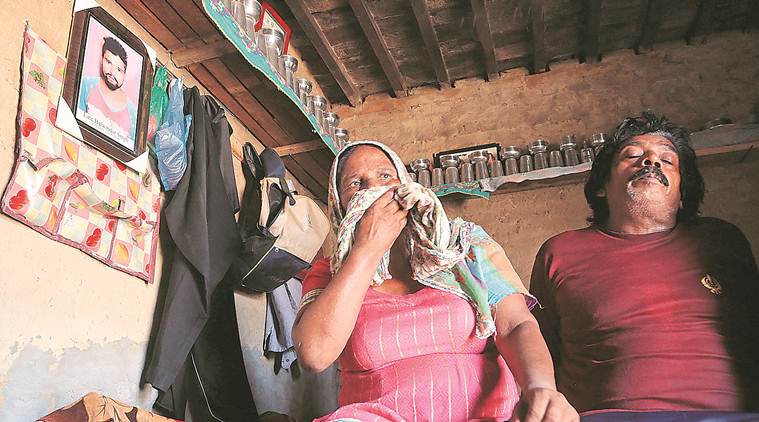 Shashi Tharoor: India will become 'Hindu Pakistan' if BJP sweeps 2019
Congress leader and Thiruvananthapuram MP Shashi Tharoor said on Wednesday that if the BJP goes on to mark a repeat of their current strength in the Lok Sabha in 2019, then it will pave the way for the tearing up of the Indian constitution and result in the creation of a 'Hindu Pakistan'. Read More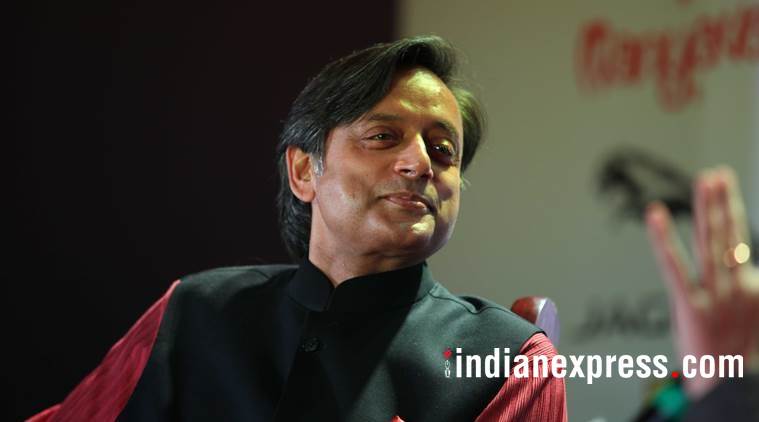 Sensex surges over 250 points to hit record high, Nifty tops 11,000
The benchmark Sensex jumped over 250 points to hit a record high of 36,525.66 points in early trade, ahead of the release of key macroeconomic data amid fresh foreign capital inflows. The 30-share index rose by 259.73 points, or 0.72 per cent, to hit a new high of 36,525.66, surpassing its previous intra-day record of 36,443.98 hit on January 29. The 50-share NSE Nifty rose 77.35 points, or 0.71 per cent, to 11,025.65. Read More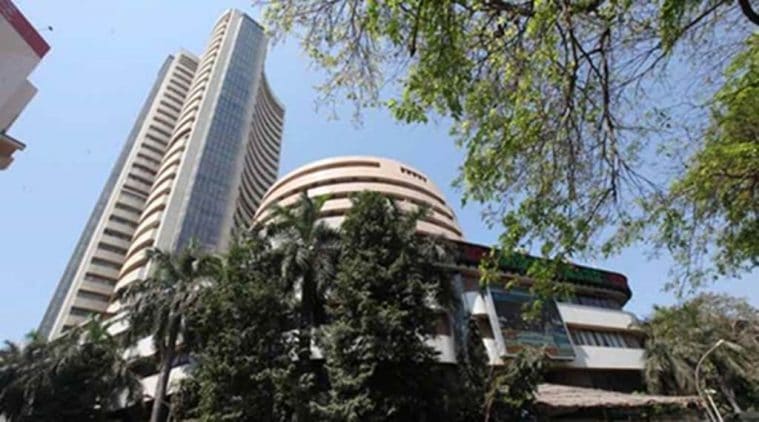 Dhadak actor Janhvi Kapoor: My work gave me the strength to keep going
In an interview to The Indian Express, Dhadak actor Janhvi Kapoor has said that she enjoys acting because she can play new and interesting characters as well as learn from them. "If it wasn't for Dhadak, I wouldn't have had the opportunity to explore Udaipur the way I did, learn more about Indian culture and even learn to speak Mewari (to the extent that I can). It was an enriching and fun experience," Janhvi said. Read Full Interview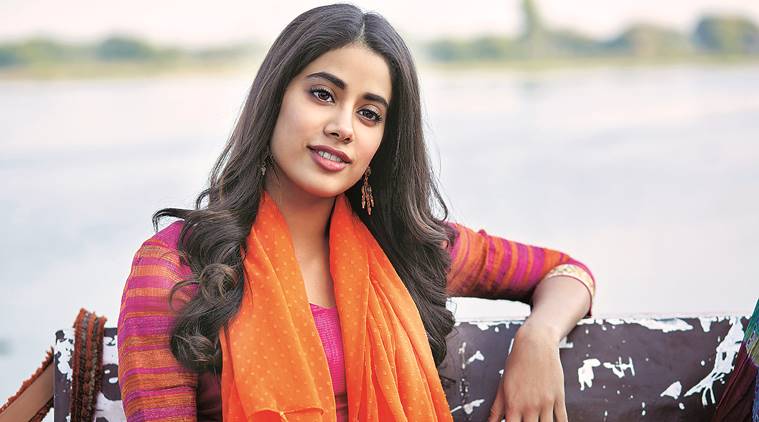 Kejriwal blames Modi govt for I-T raids at Yogendra Yadav's family hospital
Blaming the Prime Minister Narendra Modi-led BJP government for the raids by the Income Tax department at two hospitals run by Yogendra Yadav's sisters in Rewari town of Haryana, Delhi Chief Minister Arvind Kejriwal has said the government should stop such vendetta politics. "We strongly condemn victimisation of Yogendra Yadav's family by Modi govt thro the use of agencies like IT. Modi govt shud stop such vendetta politics," Kejriwal tweeted this morning. Read More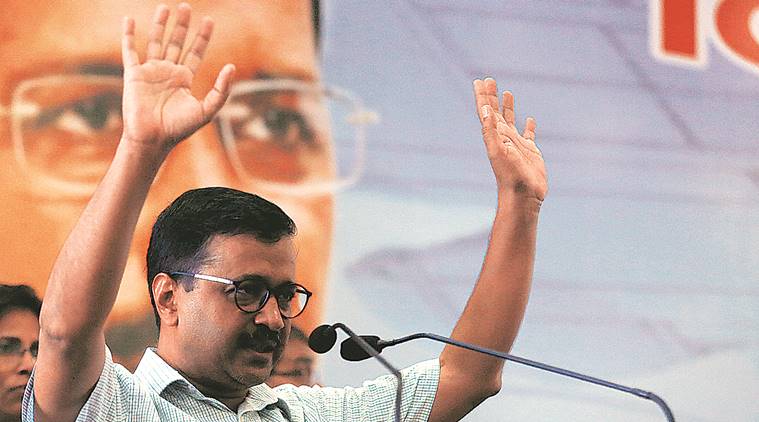 Bihar set to water down its harsh provisions on Liquor ban
The Nitish Kumar-led Bihar government has cleared amendments to the liquor prohibition law which will dilute some of its stringent provisions. Sources have told The Indian Express that at least five provisions under the law could be watered down, including those related to arrest of first-time offenders, "arrest of all adults" of a family, and seizure of house/ vehicle where liquor is recovered. The amendments have been made as the govt is under. Read More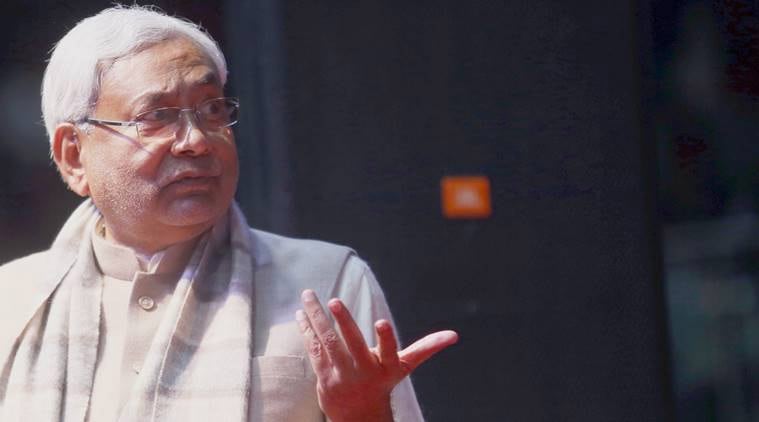 Government walked BJP tightrope on Section 377: said yes — and a no as well
The Ministry of Home Affairs has offered a potential safe passage for the decriminalisation of same-sex relationships by the Constitution Bench of the Supreme Court. In its affidavit, it has tried to walk a tightrope between changing public opinion and the outlook of the ruling BJP's core support bastions, including the RSS, on the issue. Read More