Take a look at The Indian Express power list of 2016-17 not just to see who are the most powerful 100 in this country of a billion plus. Look at it, also, to get a sense of how, over the past year, power has changed hands — and how power itself has changed. To take the second change first, which is also the context in which the first — the movement of the powerful — is to be tracked: More than any other in recent times, the past year has framed and sharpened an absence in India's liberal democratic imagination.
Liberal democracy in India has always seemed ill-trained in the art of separation that produces a check and balance on power, and is also a way of fragmenting it. Democracy in India doesn't ask itself the question, at least not often enough, and not with enough sophistication: What are the bases of different institutions? What are the different kinds of power?
It is in this space of unasked questions that the steep climb and precipitous fall of individuals in the IE power list tells a story, of course.
Large meanings can also be prised from the small shifts.
All those who are on the list are there because of the individuals that they are and because of the institutions and offices that they represent. But the rise in the list of Chief Justice Khehar, from 41 to 4, and the entry of Dipak Misra at 15 and Justice Lodha at 78, owes more to their institution — the judiciary — at a time when other checks and balances on concentrated executive power are waning. How these individuals act on their institutions, steer their course, will determine their ranking in next year's list.
And what about the non-political powerful of 2016-17? Except for the feisty Kangana Ranaut gatecrashing this list of 90 men and 10 women, as she has done Bollywood, in the most powerful and empowering way possible, well, what about them?
The list continues here.
Also Read | The Most Powerful Indians in 2017, 1 to 50: Narendra Modi tops, Yogi Adityanath enters list
51. Prashant Bhushan, 60
Lawyer, activist, politician
(Rank 2016: 64)
Why
Be it the UPA scams, Essar tapes, Birla-Sahara diaries, the Vyapam deaths in MP or the purchase of choppers in Chhattisgarh, he remains the go-to advocate-activist to ask questions of the establishment — political and legal and corporate.
Power Punch
The SC rebuke to the Centre, for non-release of MNREGA funds in 2016, came when the court was hearing a PIL filed by Bhushan's organisation, over relief for drought-hit farmers.
What Next
How his Swaraj India fares in the Delhi municipal polls will be a pointer to his politics. How he intervenes in the current govt vs judiciary stand-off will certainly matter.
By the way
He quit IIT Madras to live close to his sister.
52. N R Narayana Murthy, 70
Co-Founder, Infosys
(Rank 2016: 74)
Why
Raised red flags over his firm's current corporate governance practices, which included a huge pay hike for its first non-founder CEO and a severance package for the former CEO.
Power Punch
Even before the US elections, he had called on software companies to ensure reduced dependence on the American visa regime.
What Next
Murthy continues to be a participant in the services industry having invested in several start-ups through his firm Catamaran Ventures.
By the way
In his 20s, Murthy turned from a "confused Leftist" to a "determined capitalist" after being incarcerated for four days in the erstwhile communist Yugoslavia.
53. P Chidambaram, 71
Senior Congress leader
(New entry)
Why
He is going strong as member of the Congress Working Committee and chairman of Parliament's standing committee on Home Affairs.
Power Punch
His arguments, both on the noteban and GST, stood out amid the cacophony.
What Next
With two years to the 2019 polls, he's expected to corner the Centre over its economic and fiscal policies.
By the way
He is fond of Tamil literature and has set up a foundation to help budding Tamil writers.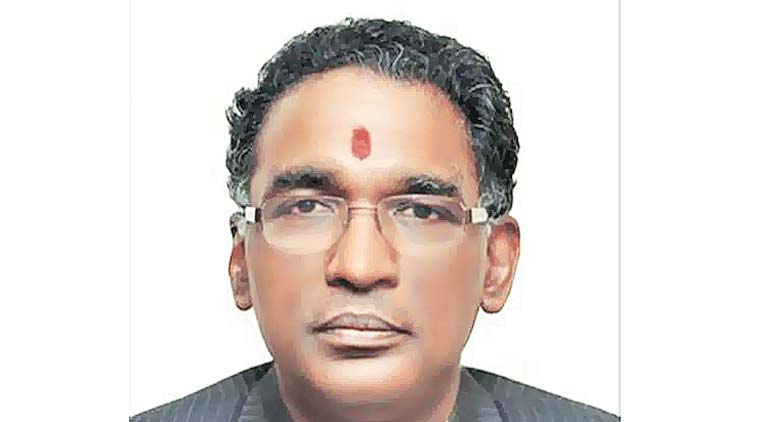 54. J Chelameswar, 63
Judge, Supreme Court of India
(New entry)
Why
He is the sole judge in the Supreme Court collegium who openly opposed the manner in which judges are selected. He was also the only judge to write in favour of doing away with collegium in the five-judge bench.
Power Punch
Since his letter to the former CJI on recording the minutes of its meetings, the collegium sends him the names of probables for his views.
What Next
After the retirement of Chief Justice Khehar in mid-August, he will be the senior-most judge.
By the way
He is a tech-savvy judge who carries his iPad to court.
55. Arundhati Bhattacharya, 60
Chairman, State Bank of India
(Rank 2016: 80)
Why
Chairman of India's largest bank with a market share of over 20 per cent, deposits of over Rs 20.40 lakh crore and advances of over Rs 14.97 lakh crore as on December 31, 2016.
Power Punch
Was given a one-year extension in October 2016, largely due to her good performance in the bank.
What Next
How she tackles the burgeoning non-performing assets (NPAs) will be crucial for SBI in particular and the banking sector in general.
By the way
Once thought of leaving SBI when posted as Lucknow GM in 2006, but dropped the plan on the advice of her boss.
56. Sunil Bharti Mittal, 59
Founder and Chairman, Bharti Enterprises
(Rank 2016: 71)
Why
His flagship, Bharti Airtel, has managed to retain its top position, despite the deluge of free services offered by Reliance Jio.
Power Punch
Airtel bought 4G spectrum from struggling rivals such as Aircel, strengthening its spectrum portfolio in the process.
What Next
In maintaining market share, Airtel's finances have taken a hit. The group is now looking at ways to de-leverage its balance sheet.
By the way
Mittal was responsible for bringing the cordless phone and the fax machine to the Indian market way back in the 1990s.
57. Hasmukh Adhia, 58
Revenue Secretary, Ministry of Finance
(New entry)
Why
Adhia leads the government's initiative against black money. His department was behind the Income Declaration Scheme and the Pradhan Mantri Garib Kalyan Yojana.
Power Punch
Belied expectations that the controversial Budget proposal to tax EPF withdrawals (which was later withdrawn by the government) would dent his bureaucratic credentials.
What Next
Adhia spearheads the country's most ambitious tax reform since Independence, the Goods and Services Tax, which is likely to be implemented from July 1 this year.
By the way
He is passionate about yoga
and meditation.
58. Asaduddin Owaisi, 47
MP from Hyderabad, President of AIMIM
(Rank 2016: 59)
Why
A three-time MP, he has consistently positioned himself as an anti-Hindutva voice, and occasionally taken on Muslim clerics wooed by mainstream political parties seeking a share of the Muslim vote pie.
Power Punch
It is only because of his personal appeal that MIM is growing strong in neighbouring Maharashtra. The party won two seats in the 2014 Assembly elections.
What Next
Owaisi now has the tough task of ensuring his party stays relevant.
By the way
Fond of bikes. His most prized possessions are a Triumph Bonneville and a Triumph Tiger.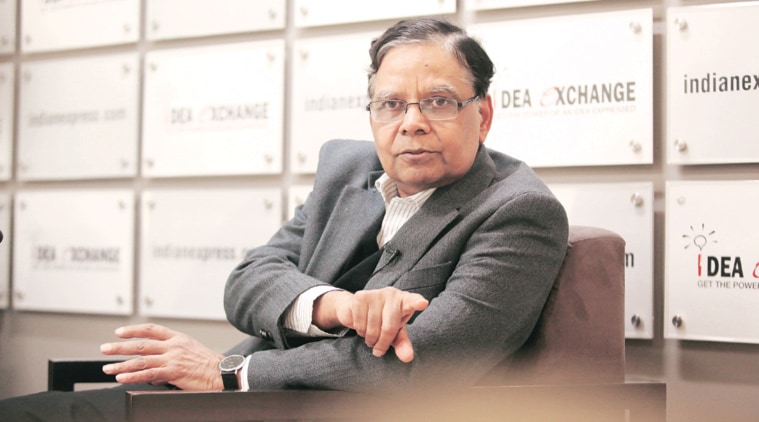 59. Arvind Panagariya, 64
Vice chairperson, Niti Aayog
(Rank 2016: 36)
Why
The only non-politician in the Modi government to hold a Cabinet rank. Niti Aayog has become the Prime Minister's preferred outpost to push significant reforms.
Power Punch
Re-introduced strategic disinvestment in the reform lexicon.
What Next
His 'three-year action plan', 'seven-year strategy' and '15-year vision' for India are keenly awaited by policy hawks.
By the way
Panagariya's father wanted him to become an IAS officer. Instead, Panagariya tried his luck at Princeton, Chicago and Cornell. He got admission in all three and left Jaipur for Princeton in 1974.
60. Kumar Mangalam Birla, 49
Chairman, Aditya Birla Group
(Rank 2016: 60)
Why
In a move that creates the biggest telecom operator in the country, his Aditya Birla Group and Vodafone announced the merger of Idea Cellular and Vodafone India.
Power Punch
Birla will be the chairman of the Vodafone-Idea merged entity — Vodafone will own 45.1 per cent stake, while Idea will own 26 per cent.
What Next
The merged entity will be closely followed. Particularly, how it tackles Reliance Jio's price challenges.
By the way
When KM Birla was taking over the reigns from his father, many doubted his abilities. He said then: "I've got very sharp ears and eyes. I keep them open and use them to my advantage."
61. Aamir Khan, 52
Actor
(Rank 2016: 72)
Why
The 52-year-old actor delivered 2016's biggest hit — Dangal. This wrestling drama, based on a true story, grossed close to Rs 730 crore. The actor also expanded his humanitarian work by forming Paani Foundation, a not-for-profit company, last year to mitigate water crisis in drought-hit areas of Maharashtra.
Power Punch
With the record-breaking earning of Dangal, Khan apparently took home Rs 175 crore as he reportedly takes 33 per cent of his film's profit as remuneration.
What Next
Has a guest appearance in Secret Superstar, which features Dangal girl Zaira Wasim in the lead.
By the way
He is learning Marathi for a new film.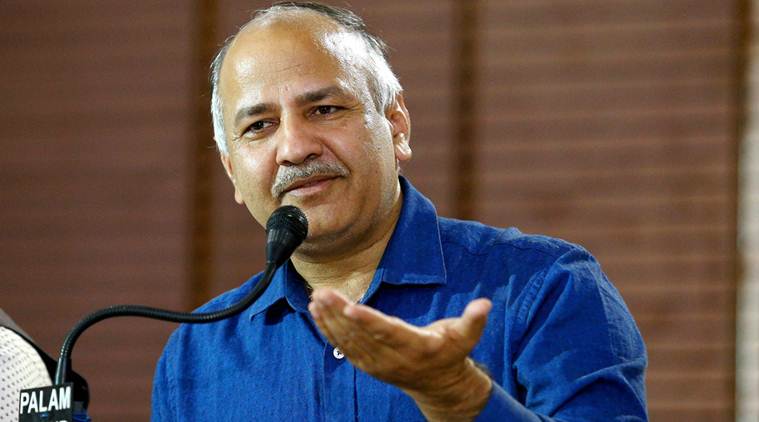 62. Manish Sisodia, 45
Deputy Chief Minister, Delhi
(Rank 2016: 88)
Why
With key departments under him, he was virtually running the Capital, while CM Arvind Kejriwal was busy with polls in Punjab and Goa. With elections to Delhi's municipal bodies next month, and Gujarat later this year, he will continue to be at the helm.
Power Punch
He has the chief minister's ear. He also looks after more than 11 departments in the Delhi government.
What Next
After giving education the highest share in the state budget, all eyes will be on Sisodia to demonstrate tangible outcomes of his policies.
By the way
In the early 2000s, Sisodia and Kejriwal would often take the former's Bajaj bike for a spin.
63. ML Khattar, 64
Chief Minister, Haryana
(New entry)
Why
Despite being clearly out of his depth during the Jat quota agitation in 2016, Khattar has proved to be a political survivor. Next door to New Delhi, Haryana's policies have a direct impact on the national capital.
Power Punch
Under him, the state's sex ratio went up from 818 to 900 females per1,000 males.
What Next
With Assembly elections in 2019, his main concern is to ensure that voters remain consolidated behind the BJP.
By the way
He knows Tamil and can even sing in the language.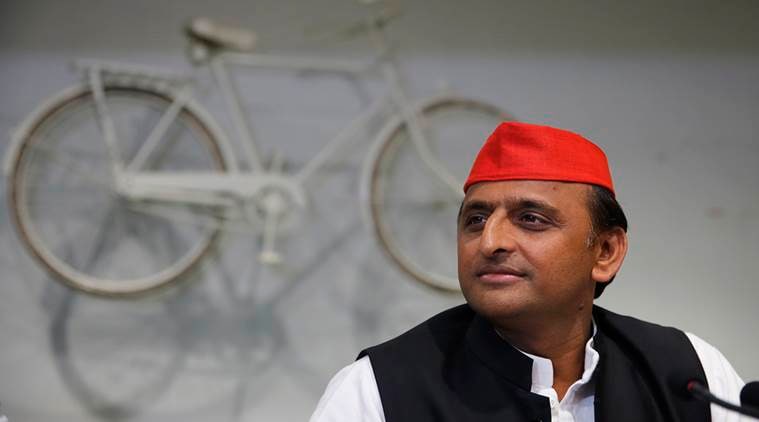 64. Akhilesh Yadav, 43
President, Samajwadi Party
(Rank 2016: 82)
Why
With 47 MLAs, the SP is the principal Opposition party in UP and Akhilesh is the state's most prominent Opposition leader. Likely to play a crucial role in any opposition to the BJP in the 2019 elections.
Power Punch
Wrested control of the party from father Mulayam Singh Yadav. Despite a crushing defeat, he got the Yadavs and Muslims to back him.
What Next
His biggest challenge will be reaching out to non-Yadav backward castes and stemming the dissent in the parivar.
By the way
A keen sports lover, he was seen playing cricket with bureaucrats during his tenure as CM.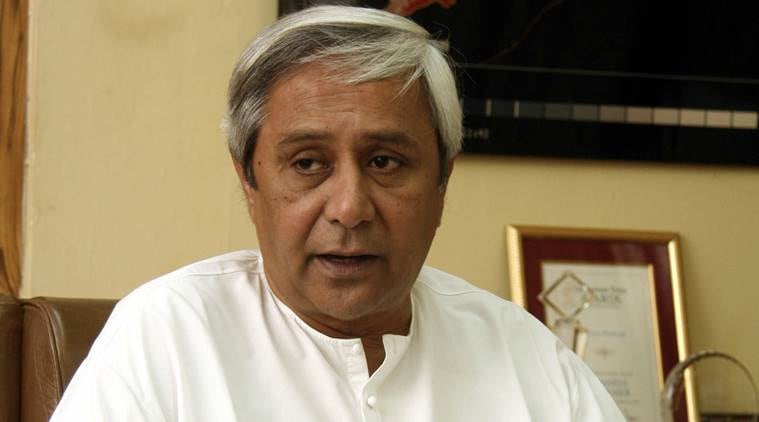 65. Naveen Patnaik, 70
Chief Minister, Odisha
(Rank 2016: 53)
Why
Because despite an ascendant BJP snapping at his heels, Patnaik remains the tallest leader in the state who could well drive his party to victory for the fifth time in 2019.
Power Punch
His decision to ask Rajya Sabha MP Bishnu Das to resign just so he could send a loyalist to Delhi to keep an eye on his flock of MPs.
What Next
Next year's polls to 94 civic bodies would pit his party directly against the BJP, and another poor show could dent his fortunes ahead of the 2019 Assembly polls.
By the way
For most critical political decisions, he consults his sister, well-known writer Gita Mehta.
66. Subhash Chandra, 66
Member, Rajya Sabha
(Rank 2016: 92)
Why
His Zee News network shapes the nationalist narrative on issues like stone-pelting in Kashmir or protests in JNU, almost always aggressively toeing the BJP line.
Power Punch
He won the Rajya Sabha poll as a BJP-backed Independent from Haryana, by outmanoeuvering Cong-INLD nominee R K Anand in a controversial election.
What Next
Chandra would want to win a Lok Sabha election from Haryana as rebuke to former Kurukshetra MP Navind Jindal, with whom he is engaged in a bitter litigation.
By the way
Loves eating boondi mixed with bhujia.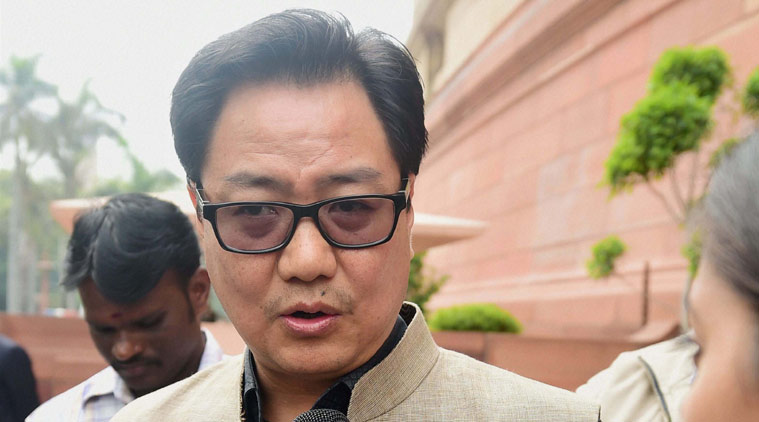 67. Kiren Rijiju, 45
Minister of State for Home
(New entry)
Why
One of the most visible ministers of the Modi government, he is BJP's face in the Northeast. With the BJP forming governments in Arunachal Pradesh, Assam and Manipur, the outspoken MP from Arunachal is likely to gain more prominence.
Power Punch
Instrumental in expanding BJP's youth base in the Northeast, his stand against China and, more recently, in the Ramjas College controversy, have kept him in the news.
What Next
After serving as MoS for Home for nearly three years now, Rijiju may be eyeing a Cabinet rank.
By the way
He is among the few ministers of state to have Z+ security.
68. Uddhav Thackeray, 56
President, Shiv Sena
(Rank 2016: 34)
Why
Remains an important ally of the ruling BJP in Maharashtra. Under Thackeray, the Sena plays an ally in the Central and state governments, while also doubling up as an opposition to the BJP in electoral politics.
Power Punch
The Shiv Sena has remained uncompromising in its attack on Modi and Shah.
What Next
Thackeray's real challenge will be the consolidation of the Sena, in wake of the BJP's rise and its own relegation to fourth position in local bodies elections, except in Mumbai and Thane.
By the way
Vada paav and fish remain his favourite food.
69. M K Stalin, 65
President, DMK; TN Opposition leader
(Rank 2016: 91)
Why
With his father M Karunanidhi retiring, and the death of J Jayalalithaa, Stalin could emerge as the strongest leader in Tamil Nadu. He is perceived as an honest 'youth' leader despite being in his early 60s.
Power Punch
The DMK lost the recent Assembly elections but won in 89 seats, the strongest the Opposition has been in TN recently. Much of the credit goes to to Stalin's roadshows.
What next
The RK Nagar bypoll in April and local body polls in May are an opportunity for him to fill a vacuum in the state's political leadership.
By the way
A movie buff, he watches all films of his son Udhayanidhi.
70. Anand Mahindra, 61
Chairman, Mahindra Group
(Rank: 47)
Why
He runs a $17.8 billion group with businesses ranging from automobiles, commercial trucks, aerospace, IT to hospitality.
Power Punch
The group launched 14 products in the automobile segment last year including the recent release of three compact SUVs — KUV100, NuvoSport and TUV300 — as well as a new range of fuel-efficient commercial trucks.
What Next
The auto giant's plan to launch around eight new cars including SUVs, innovative electric cars, and cars with improved connectivity, will be the key areas to watch in the coming year.
By the way
A keen photographer, Mahindra is interested in films and music.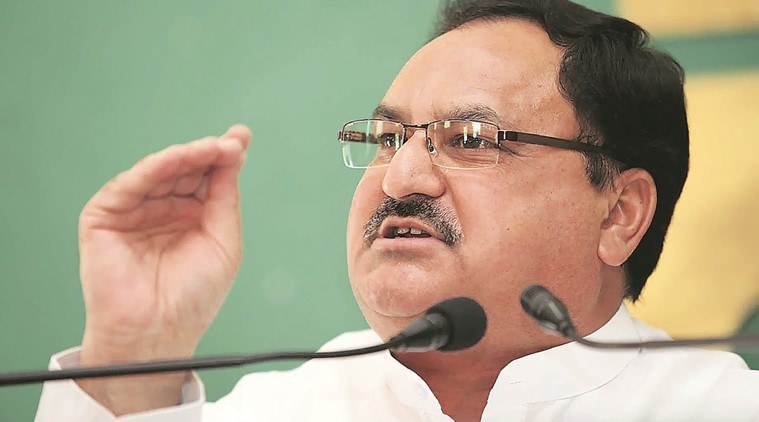 71. J P Nadda, 56
Minister of Health and Family Welfare
(Rank: 55)
Why
He has managed to avoid the mandatory year-end budgetary cuts of the UPA era. But his importance in the power structure comes from his presence on the BJP Parliamentary board.
Power Punch
Low profile and unfailingly affable, Nadda is one of the most trusted aides of BJP president Amit Shah. Schooled in the sangh tradition, he has overtaken many who have been in the limelight longer than him, including his Patna University seniors.
What Next
With his home state, Himachal Pradesh, due for Assembly elections later this year, Nadda may be a frontrunner for the chief minister's post.
By the way
A stickler for cleanliness, Nadda keeps a duster handy to clean fingerprints on his table.
72. K Chandrasekhar Rao, 63
Chief Minister, Telangana
(Rank 2016: 81)
Why
KCR, as he is fondly known, remains the most powerful Telangana leader, and has managed to decimate the Opposition in the state. Transforming Hyderabad into the third most livable city, he launched a series of pro-poor policies that has won him support from the electorate.
Power Punch
His profession-specific sops to barbers and washermen have tilted the communities in his favour, leaving the Opposition in the lurch.
What Next
He has two-and-a-half years left in office, and all eyes will be on him to deliver on his long list of promises.
By the way
He sticks to his black chappals.
73. Ahmed Patel, 67
Senior Congress leader
(Rank 2016: 67)
Why
Sonia Gandhi's trusted lieutenant for nearly two decades, he was lying low for a while, but is now more visible, critiquing the Centre's policies on social media.
Power Punch
Organised Congress's nationwide campaign against demonetisation and brought top leaders of the Opposition for a joint press conference against the BJP.
What Next
His future role in the Congress remains unclear, with Rahul Gandhi likely to take over as party president.
By the way
He usually reads newspapers at midnight.
74. Vishal Sikka, 49
CEO and MD, Infosys
(Rank 2016: 94)
Why
Despite opposition from Infosys founders, Sikka has successfully managed to get the support of institutional investors, board of directors, and the company's employees.
Power Punch
In a first for the Indian software services industry, Sikka has said that Infosys was considering a strategy to build a mass software to target tens of thousands of clients, to counter the sector's slowdown.
What Next
His challenge is to ensure Info-sys's transition to a new generation, without losing its 'values' .
By the way
In Germany, he took to Hermann Hesse's Siddhartha, in an attempt to understand his roots.
75. Arvind Kumar Sharma, 54
Joint Secretary, PMO
(New entry)
Why
No project or scheme reaches the PM without being vetted by him. He is also the PM's pointsman on any project or
appointment as he holds the omnibus charge of Personnel and General Administration.
Power Punch
He dictates to joint secretaries of various ministries which proposals should be brought to the fore and which ones need to be put on hold.
What Next
He will continue to work on Vibrant Gujarat summits.
By the way
A recluse, he seldom meets officials, including batchmates.
76. Sharad Pawar, 76
NCP President
(Rank 2016: 52)
Why
With BJP's good show in the local polls, and the party making inroads into western Maharashtra, it's now up to Pawar to get the party back into electoral reckoning in Maharashtra and the Centre.
Power Punch
Their ideological differences aside, Pawar is known to share cordial relations with the Prime Minister.
What Next
With leaders such as Chhagan Bhujbal in prison and, Ajit Pawar and Sunil Tatkare being probed for corruption, Pawar will be looking to revive his party's image.
By the way
An avid reader, he's known to finish his books in travel time.
77. Anil Ambani, 57
Chairman, Reliance ADA Group
(Rank 2016: 49)
Why
After struggling with rising debt for a few years, Reliance ADA Group has bounced back, announcing deals in telecom and defence.
Power Punch
Last year, the Anil Ambani-owned Reliance Communications announced its merger with unlisted telecom operator Aircel, creating the fourth largest phone company in terms of revenue and customers.
What Next
While the launch of Reliance Jio will keep R-Comm occupied, a clutch of orders in the defence sector is expected to turn this segment into its largest business in future.
By the way
He visits the Tirupati temple before any major launch.
78. R M Lodha, 67
Former Chief Justice of Supreme Court
(New entry)
Why
After Kohli and Dhoni, his is the name that is uttered the most in the cricket circuit. He rewrote the BCCI constitution and redefined cricket administration under the aegis of the SC. His reforms helped Indian cricket rid itself of long-standing fiefdoms.
Power Punch
Pushed for equitable distribution of power with his contentious 'one state, one vote' recommendation.
What Next
While he isn't directly involved with BCCI, in case of stand-off between the CoA and state associations, his intervention will be key.
By the way
Is a passionate cook; he loves making potato-less pav bhaji for his daughters.
79. Azim Premji, 71
Chairman, Wipro Ltd
(Rank 2016: 77)
Why
Premji is the chairman of the country's third largest IT and outsourcing company, with annual revenues exceeding Rs 45,000 crore.
Power Punch
Wipro has been acquiring companies, such as the Florida-based HealthPlan, to boost growth in the past year.
What Next
With visa restrictions in the US and a business slowdown globally, steering the company will be tough.
By the way
Dropped out of Stanford University at age 21 to take over the company after the sudden demise of his father. Completed his degree 30 years later.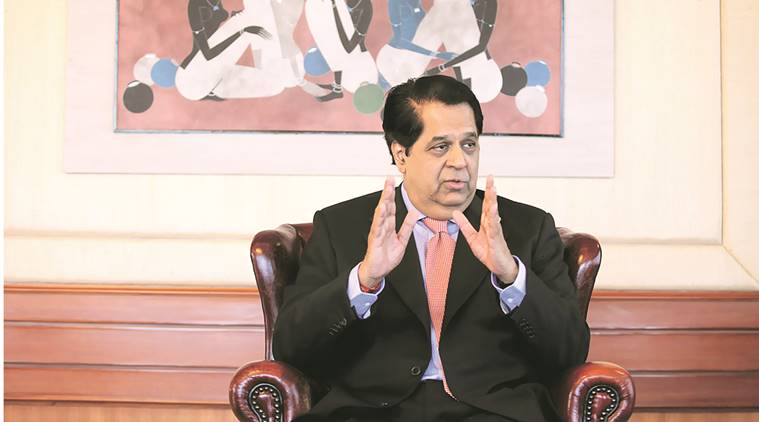 80. K V Kamath, 69
President, New Development Bank (NDB)
(Rank 2016: 73)
Why
He strengthened the relationship between BRICS nations through monetary assistance from the NDB. Set up in 2014, NDB plans to lend $2.5-3 billion this year, nearly double the amount the bank loaned last year.
Power Punch
He created India's largest private sector bank, ICICI. The Prime Minister personally asked him to head NDB.
What Next
To reach the top in this industry, NDB has to compete with Asian Infrastructure Investment Bank (AIIB), as well as old institutions such as the World Bank and International Monetary Fund (IMF).
By the way
After retiring in 2009, he spent his time watching Formula 1 races and playing with his grandchildren.
81. Mallikarjun Kharge, 66
Senior Congress leader
(Rank 2016: 29)
Why
He is a member of key selection panels, including the one which picked the CBI chief. He is also set to succeed party colleague K V Thomas as head of the key Public Accounts Committee.
Power Punch
The decision by the PM-led selection committee to pick Alok Verma as the new CBI Director was marked by a three-page dissent note from Kharge.
What Next
Assembly elections in Karnataka are a year away and Kharge could be one of the key players.
By the way
Though a Kannadiga, he is comfortable speaking Marathi. He has to charge himself up with a cup of filter coffee before he makes a speech in the Lok Sabha.
82. Kapil Sibal, 66
Congress leader
(New entry)
Why
Apart from appearing in a legal capacity for Lalu Prasad, Akhilesh Yadav and Mamata Banerjee's government, he also won the Arunachal Pradesh and Uttarakhand Assembly dissolution cases for the Congress.
Power Punch
Few were surprised when the Congress leadership chose him for the Rajya Sabha seat from Uttar Pradesh last year.
What Next
The big question is if he will be able to get relief for Subroto Roy of Sahara from the Supreme Court.
By the way
Though he is in the Rajya Sabha for the next five years, Sibal wants to contest the 2019 elections.
83. Sachin Pilot, 39
President, Rajasthan Congress
(New entry)
Why
He has re-energised a demotivated party after the disastrous assembly and parliamentary polls. Pilot has been working hard — during the local body polls in 2015 and 2016, he toured his district, unusual for a PCC president.
Power Punch
The Congress has won three of four bypolls since its 2013 assembly poll debacle.
What Next
With polls next year, he has to sort out equations with other senior Congress leaders like former CM Ashok Gehlot.
By the way
Pilot loves colourful turbans.
84. Shah Rukh Khan, 51
Actor
(Rank 2016: 97)
Why
He has ruled the box office for decades but is under pressure after his ambitious Fan tanked last year and Raees left critics cold. Still, the actor remains a Bollywood powerhouse and a huge crowd-puller.
Power Punch
Netflix signed a long-term agreement with his company, Red Chillies, to showcase his previous as well as upcoming movies.
What Next
He will try to break the mould by playing a tourist guide in Imtiaz Ali's The Ring later this year and a dwarf in Anand Rai's next film.
By the way
Khan does not eat anything between lunch and dinner. He bathes several times in a day.
85. Kangana Ranaut, 30
Actor
(New entry)
Why
This three-time National Award winner has remained in the news for her witty retorts and
indomitable spirit, taking on Bollywood's powerful camps. In her very public spat with Hrithik Roshan, she rarely flinched.
Power Punch
Her sharp take on Karan Johar's show about the "movie mafia". Her stand on pay parity ensured she received the same remuneration as her male co-stars in Rangoon.
What Next
Hansal Mehta's Simran and the Ketan Mehta-directed biopic of Rani Laxmi Bai of Jhansi.
By the way
The irrepressible actor wants to own orchards.
86. Ram Jethmalani, 93
Lawyer and Rajya Sabha MP
(New entry)
Why
He is a one-man army on important issues. Despite the sign at the gate of his residence, which says, "Mr Jethmalani is not accepting any fresh briefs", there is always a queue for his services.
Power Punch
When he cross-examined Arun Jaitley on behalf of Delhi CM Arvind Kejriwal in the DDCA defamation case, telling him that he had "personal feeling of greatness that cannot be quantified in fiscal measure".
What Next
Is expected to sharpen his attack on the government over its failure to bring back black money.
By the way
His favourite line: "I'm at the dep-arture lounge of God's airport".
87. Karan Johar, 44
Filmmaker
(Rank 2016: 76)
Why
Labelled 'anti-national' for casting Pakistan actor Fawad Khan in Ae Dil Hai Mushkil, Johar managed to weather all controversies and remains Bollywood's top filmmaker and producer.
Power Punch
His biography, 'An Unsuitable Boy', helped Johar take control of a media narrative that has frequently speculated about his sexuality.
What Next
A father to twins, born via surrogacy, the filmmaker has said parental duties would be his priority for a while.
By the way
Only takes photos of his left profile. He once described his right profile as his "biggest fear."
88. Rajiv Mehrishi, 61
Union Home Secretary
(New entry)
Why
He was instrumental in the government's crackdown on NGOs with foreign funding — when the MEA wanted to retain some, he put his foot down.
Power Punch
On many issues of national security, Mehrishi touches base directly with the NSA.
What Next
The Jat protests, concerns over radicalisation of youths and Kashmir are likely to keep him busy until the end of his term. There's speculation that he may get an extension.
By the way
Fond of cigars, Mehrishi's room in North Block smells faintly of them.
89. Salman Khan, 51
Actor
(Rank 2016: 83)
Why
His movies are consistently in the Rs 100-crore club. Sultan, Khan's 2016 release, made over Rs 500 crore worldwide — one of the highest grossing Indian films of all time. He wields influence not only as a star but also as producer and mentor to younger actors such as Arjun Kapoor and Varun Dhawan.
Power Punch
His acquittal in two key cases, the hit-and-run case and then the black buck case.
What Next
Khan will be back in 2017 with the highly anticipated Tubelight, a war drama written and directed by Kabir Khan.
By the way
Khan loves collecting soaps and always keeps a stock of herbal soaps at home.
90. Priyanka Chopra, 34
Actor
(Rank 2016: 98)
Why
She is now India's most international actor. After her 2015 debut in Quantico, she has been unstoppable. The Padma Shri awardee is also promoting regional Indian movies.
Power Punch
Won two consecutive People's Choice Awards for Quantico, defeating names such as Kerry Washington and Oscar-winner Viola Davis.
What Next
The much-talked about Baywatch reboot, scheduled for May, takes her to the beaches of Malibu as its main antagonist.
By the way
If she is stressing over a red carpet appearance, she goes for a burger.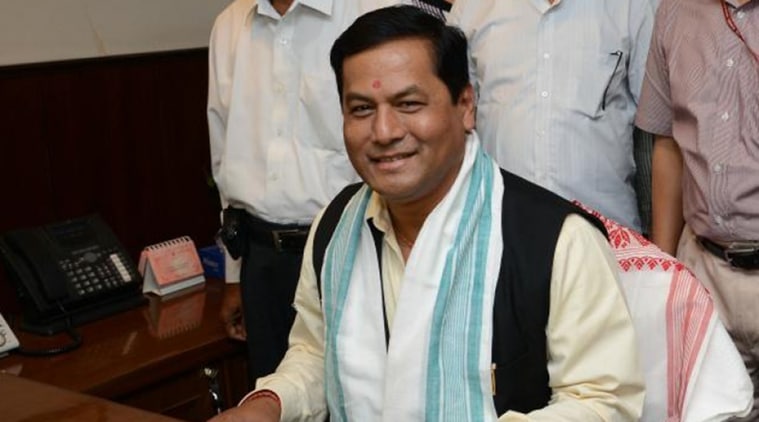 91. Sarbananda Sonowal, 54
Chief Minister, Assam
(New entry)
Why
Because he led the BJP and its allies to an astounding victory in the 2016 Assam Assembly elections.
Power Punch
He was behind the last-minute alliance that the BJP managed to stitch with the Asom Gana Parishad (AGP), which played a role in its victory.
What Next
How he handles the Centre's plans to grant citizenship to lakhs of Hindu Bangladeshi refugees in the face of stiff opposition from the All Assam Students' Union (AASU) and the AGP.
By the way
Sonowal's breakfast comprises tawa roti and a curry of gourd and potatoes.
92. Soli Sorabjee, 87
Constitution expert
Why
One of the reasoned voices on Constitutional issues, for when he speaks, like he did after the SC order making it mandatory for cinema halls to play national anthem before every movies, everyone listens.
Power Punch
Whenever there is an important Constitutional issue, the first number on every journalist's speed-dial is Sorabjee.
What Next
Everyone is waiting for him to enter the debate around the government-judiciary tussle over appointments.
By the way
As president of India International Centre, he has to devise newer ways to ward off requests for membership.
93. Gautam Adani, 54
Chairman, Adani group
(Rank 2016: 31)
Why
A first-generation entrepreneur with interests in infrastructure businesses to ports and power generation, Adani is considered close to PM Modi. He is influential in business community due to his proximity to BJP in Delhi.
Power Punch
His coal project in Australia was approved despite strong opposition from environmentalists.
What Next
Implementation of the Australian coal project will be closely watched.
By the way
Among the many art works in his bungalow in Ahmedabad is a specially commissioned Jatin Das painting.
94. Vijay Rupani, 60
Chief Minister, Gujarat
(New entry)
Why
Because he was handpicked to lead the BJP government in Gujarat when the party's electoral graph was on its way down — it had performed poorly in the local body elections following the protests by the powerful Patidars and Dalits. Rupani had been engaged in fire-fighting these issues.
Power Punch
Considered close to PM Modi and Amit Shah, Rupani managed to pip senior leader Nitin Patel to the CM chair; the latter had even celebrated a day early.
What Next
The Assembly elections due in December, will be the first without PM Modi at the helm in 15 years.
By the way
He can read, write and speak Russian, a language he learnt in his days in prison under MISA.
95. Nasim Zaidi, 64
Chief Election Commissioner
(New entry)
Why
Zaidi has aggressively pursued electoral reforms, particularly for a tough anti-bribery law.
Power Punch
He forced the government to accept the EC recommendation to revise the limit for anonymous cash donations to political parties from Rs 20,000 to Rs 2,000.
What Next
He will play a critical role in deciding the fate of 21 AAP MLAs who risk disqualification in the 'Office of Profit' case.
By the way
Has a Persian cat named Chhamiya.
96. Suresh Prabhu, 63
Railway Minister
(Rank 2016: 40)
Why
Despite the Rail Budget being merged with the general budget, Prabhu's visibility has not entirely diminished, owing to his proactiveness on social media.
Power Punch
His ministry still managed to secure the highest ever central outlay for Railways.
What Next
Will have to implement a slew of reforms he had announced in his two rail budgets.
By the way
Prabhu keeps a fast every Monday.
97. V K Sasikala, 60
Interim-general secretary, AIADMK
(New entry)
Why
Apart from a small faction that broke ranks, there has been no concrete challenge to Sasikala's elevation as Jayalalithaa's successor.
Power Punch
Despite a rebellion and the adverse SC verdict that has sent her to jail, her rivals have failed to topple her government.
What Next
The R K Nagar bypoll, where the AIADMK has lost the right to contest on its symbol.
By the way
Was once a wedding videographer.
98. Omar Abdullah, 47
President, National Conference
(New entry)
Why
Two years after his electoral defeat, Omar's stock is on the rise as that of his main rival, the PDP's Mehbooba Mufti, is on the decline.
Power Punch
Is sharp on social media. Has close to two million Twitter followers.
What Next
To channelise the anger against the PDP and Mehbooba into gains for his party.
By the way
Is fond of the TV series House of Cards.
99. Rajiv Bajaj, 50
MD, Bajaj Auto
(New entry)
Why
In a country where the accepted corporate norm is to praise the government, he chose to criticise demonetisation.
Power Punch
Also said regulatory agencies would turn the government's 'Made in India' into 'Mad in India.'
What Next
Even as his quadricycle is being sold in Europe, Asia and Latin America, Bajaj is still awaiting permission to sell them in India.
By the way
A keen believer in homeopathy.
100. Hardik Patel, 23
Convenor, Patidar Anamat Andolan Samiti (PAAS)
(New entry)
Why
With Gujarat set for polls later this year, the Patidar leader may be an irritant for the ruling BJP.
Power Punch
Has been openly courted by leaders like Nitish Kumar and Uddhav Thackeray.
What Next
Reviving the Patidar mobilisation which has run out of steam in his absence.
By the way
Aspires to be like Bal Thackeray — by not being directly involved in electoral politics but influencing it.
THE CHURN
Those From The 2016 List Who Don't Figure This Year: Pranab Mukherjee, TS Thakur, Raghuram Rajan, Cyrus P Mistry, Manohar Parrikar, Mulayam Singh Yadav, Sukhbir S Badal, Priyanka Vadra, Rajat Sharma, Arnab Goswami, General Dalbir Singh, Uday Shankar, Samir Jain/Vineet Jain, Rahul Bhatia, M Lakshamana Rao aka Ganapathy, Badruddin Ajmal, Deepak Parekh, Parkash S Badal, Jyotiraditya Scindia, Saina Nehwal, Sania Mirza, Kiran and Shiv Nadar, UK Sinha, MS Dhoni, Deepika Padukone, Prashant Kishor Anandiben Patel, Sri Sri Ravi Shankar, Ravish Kumar.
New On The List:  Yogi Adityanath, Dipak Misra, Amarinder Singh, Ravi Shankar Prasad, Prakash Javadekar, Dharmendra Pradhan, General Bipin Rawat, Himanta Biswa Sarma, Urjit Patel, Mukul Rohatgi, Pinarayi Vijayan, Vinod Rai, P Chidambaram, Hasmukh Adhia, Manohar Lal Khattar, Kiren Rijiju, AK Sharma, Justice Rajendra Mal Lodha, Kapil Sibal, Sachin Pilot, Kangana Ranaut, Ram Jethmalani, Rajiv Mehrishi, Sarbananda Sonowal, Soli Sorabjee, Vijay Rupani, VK Sasikala, Omar Abdullah, Rajiv Bajaj, Hardik Patel.
For all the latest India News, download Indian Express App