India and the US asked Pakistan to ensure that its soil was not used to launch cross-border terror strikes in what is being seen as strong remarks during Prime Minister Narendra Modi's Washington visit. This was the first meeting between PM Modi and US President Donald Trump, who took office earlier this year. The two leaders also asked Pakistan to 'expeditiously' bring to justice the perpetrators behind the 26/11 and Pathankot attacks.
A joint statement issued after the meeting said the two leaders "called on Pakistan to ensure that its territory is not used to launch terror attacks on other countries."
In his joint press briefing with President Trump, PM Modi said, "Eliminating terrorism is among the topmost priorities for us."
"We talked about terrorism, extremism and radicalisation and agreed to cooperate on this. Fighting terrorism and doing away with the safe shelters, sanctuaries, and safe havens will be an important part of our cooperation," PM Modi said.
President Trump also weighed in on the necessity of destroying the evils of terrorism.
"The security partnership between the US and India is incredibly important. Both our nations have been struck by the evils of terrorism and we are both determined to destroy terrorist organisations and the radical ideology that drives them. We will destroy radical Islamic terrorism," he said.
Trump also spoke about the joint military exercises the two countries have been engaging in as well as the maritime exercise scheduled for next month with Japan in the Indian Ocean.
Hours before PM Modi met President Trump at the White House, the US designated Syed Salahuddin, chief of Kashmiri militant group Hizbul Mujahideen, as a global terrorist. This was considered a strong signal to Pakistan for sponsoring terrorism.
India's Ministry of External Affairs (MEA) welcomed the move saying that India's stand with respect to disturbances being created in Kashmir by cross-border terrorist groups was vindicated.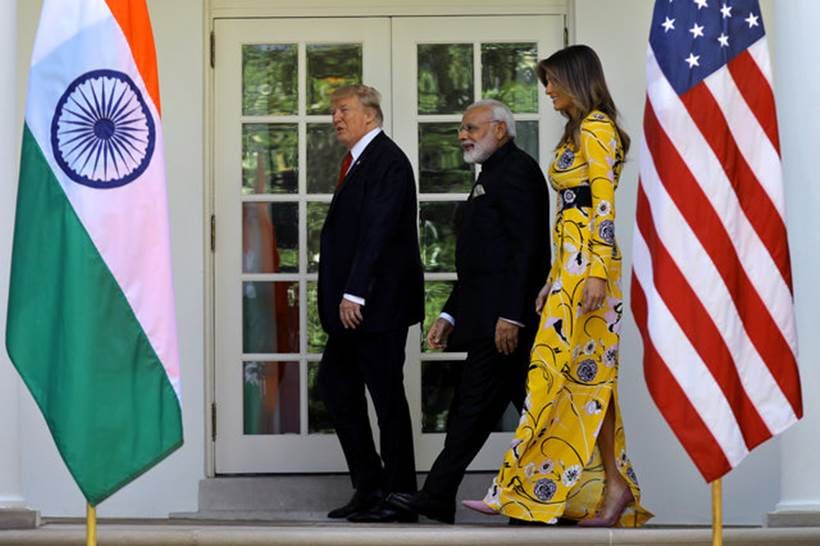 (With inputs from PTI)