A special Himachal Pradesh High Court bench comprising Acting Chief Justice Sanjay Karol and Justice Ajay Mohan Goel on Friday showed displeasure over certain media reports advising tourists to avoid visiting Shimla in the wake of the water crisis.
The bench has been holding daily hearing to monitor the situation and has taken stock of the steps ensured to enforce its orders on streaming of water distribution in the hill town. Also Read: HC says no preferential treatments to VIPs; civic body snaps illegal connections
On Friday hearing, Justice Goel made a specific mention of a report in foreign media (a newspaper), which he observed had tried to portray the 'queen of hills' in a bad light.
"Taking into consideration the historic importance of the town, as also the factum of Shimla being world over known as "the Queen of Hills", which attracts tourists from the entire world, media to exercise restraint and not sensationalise the issue so as to dissuade the tourists from visiting Shimla," said the court order.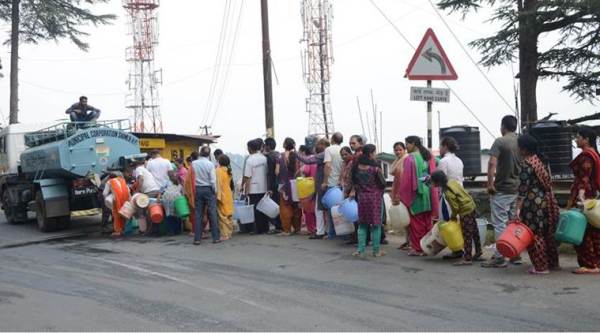 The bench, however, added, "We are not even remotely suggesting that media should not report the facts, but what we are observing is that media should restrain from publishing material, which may be construed as a message that tourists are either not welcome in the town or that the tourists should not visit the town."
The court asked Special Secretary (Tourism) Anupam Kashyap, who was summoned during the hearing, to take steps to remove an impression that tourists should not come to Shimla.