While RJD leaders and workers were hoping for a 2G case-like acquittal verdict, Lalu Prasad's second conviction in four years, in the Deoghar leg of fodder scam cases on Saturday, has brought back focus on the Rs 950-crore fodder scam.
Case comes to light
Lalu Prasad did not table the Comptroller and Auditor General's report in Bihar legislature during his first term as chief minister between 1990 and 1995. When he finally did so in December 1995, months into his second term, the fodder scam came to light. A retired senior bureaucrat recalled that a nervous Lalu had called him to seek details of the scam sometime in January 1996.
This was the first big setback for the man who successfully returned to power in 1995, and sidelined compatriots such as George Fernandes, Sharad Yadav and Ram Vilas Paswan. The fodder scam is a set of 55 cases relating to the allegedly fraudulent withdrawals of an estimated Rs 950 crore from the state treasury between 1992 and 1995.
Officials of the state Animal Husbandry department allegedly withdrew money against fake bills of fodder, medicine and artificial insemination equipment. The fake bills also included claims of carrying fodder on four-wheelers – their registration numbers later turned out to be of scooters in several cases.
Then CM Lalu Prasad, who also held the Animal Husbandry portfolio, ordered a probe by the state government's vigilance unit and referred the matter to be studied by the Public Accounts Committee of the Assembly.
Investigations later found that the fraud predated Lalu's first term as CM, and went back to the Congress rule in 1980s. Former CM Jagannath Mishra of the Congress also came under purview of the probe and was convicted, along with Lalu, in a previous case in 2013. Mishra was acquitted in the Deoghar case on Saturday.
The first report on Lalu and Mishra's possible involvement was presented by then vigilance inspector Bidhu Bhushan Dwivedi to then director general G Narayan. Then CBI joint director Upen Biswas was hailed for pursuing the cases against Lalu at a time when he was considered a political heavyweight due to his position in Janata Dal, which ran the government at the Centre – first under H D Deve Gowda, and then I K Gujral.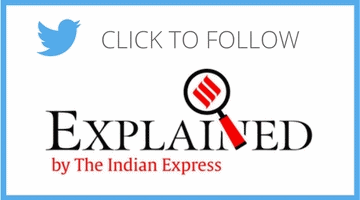 Five PILs (later clubbed into one) were filed by BJP leaders Sushil Modi, Ravi Shankar Prasad and Saryu Rai; former JD(U) MP and now RJD national vice-president Shivanand Tewary; and senior Congress leader Prem Chandra Mishra. Following these PILs, the Patna High Court in March 1996 asked the CBI to investigate the case.
The first FIR had already been registered on January 24, 1996 after then West Singhbhum deputy commissioner Amit Khare had detected that Rs 37.70 crore had been withdrawn from a Chaibasa treasury, a municipality in West Singhbhum district, now part of Jharkhand. The scam involved alleged withdrawal from four treasuries: Patna, Chaibasa, Dumka and Deoghar. As the last three treasuries are part of Jharkhand, which was carved out as a separate state in 2000, hearing in all but two of the 55 cases moved to Jharkhand.
On March 19, 1996, the CBI formally sought then Governor A R Kidwai's permission to prosecute the CM. In June 1997, the CBI filed chargesheets against Lalu and 55 other co-accused in the Chaibasa case under IPC Sections 420 (forgery) and 120(b) (criminal conspiracy), and Section 13(b) of Prevention of Corruption Act.
On July 25, 1997, after a court issued an arrest warrant against Lalu, he resigned as CM – reportedly on advice of then West Bengal CM Jyoti Basu – and nominated wife Rabri Devi as his successor.
Lalu was named as an accused in six cases — four in Jharkhand, including the Chaibasa case, and two in Bihar. While the two Jharkhand cases are pending trial, he has now been convicted in two other Jharkhand cases. He has been acquitted in one Bihar case and trial is pending in the other. The Supreme Court had asked Lalu to stand trial in all three pending cases.
Disproportionate assets case
An offshoot of the fodder scam, a disproportionate assets case was registered by CBI in 1998 against Lalu and Rabri, the latter named co-accused for allegedly abetting the crime. The Income Tax department had alleged that Lalu made personal gains from the fodder scam and amassed Rs 46 lakh. In 2000, Lalu and Rabri surrendered before a CBI court. While Rabri immediately got bail, Lalu stayed in Patna's Beur jail for a month. The Patna High Court granted him bail, which was extended more than 20 times. On December 18, 2006, a special CBI court in Ranchi acquitted both Lalu and Rabri in the case.