Updated: June 26, 2018 12:04:54 pm
From introspection in the form of a blank screen on primetime television to fear and anxiety following a terrorist attack in a secure Dhaka neighbourhood, from a campaign on the plight of weavers in Telangana and Andhra Pradesh to the reality of segregated housing in the country's Capital. Each of the stories of 2016 that won the Ramnath Goenka Award for Excellence in Journalism followed a basic rule of storytelling — the ability to tell a story simply, factually
Reporting from J&K and the Northeast
Print
Abhishek Saha
Hindustan Times
For his reports capturing the aftermath in Kashmir following the killing of Hizbul Mujahideen commander Burhan Wani
"Reporting the unrest was tough because people associated me with their idea of 'Indian' identity. The second major obstacle was TV coverage, which often took on a hypernationalistic tone. This made people angry at the 'Indian media' as a whole. With help from my Kashmiri colleagues, I made my subjects realise that my journalism was different. It took time for me to gain that access. Then there was the problem of reporting during curfews, shutdowns and the frequent snapping of mobile, Internet and telephone services. This was, in fact, my first reporting assignment. Before this, I was on the desk. It's been quite a learning curve."
Broadcast
Moumita Sen
India Today Television
For her story showing how education had become the biggest casualty of the violence in Kashmir
"When I went to Kashmir in November last year, the situation on the ground was still tense. Around 32 schools were damaged during the unrest and many educational institutes where shut due to curfews or strikes. Many areas in Srinagar were off-limits for broadcast reporters, and mobile and Internet services were suspended. We managed to speak to several students who were set to appear for the secondary board examinations, educationists, journalists and parents. Many people feared negative reporting and refused to speak on camera. The biggest challenge for us was to gain the trust of the locals, especially the children and their parents, and it required a lot of effort, compassion and understanding."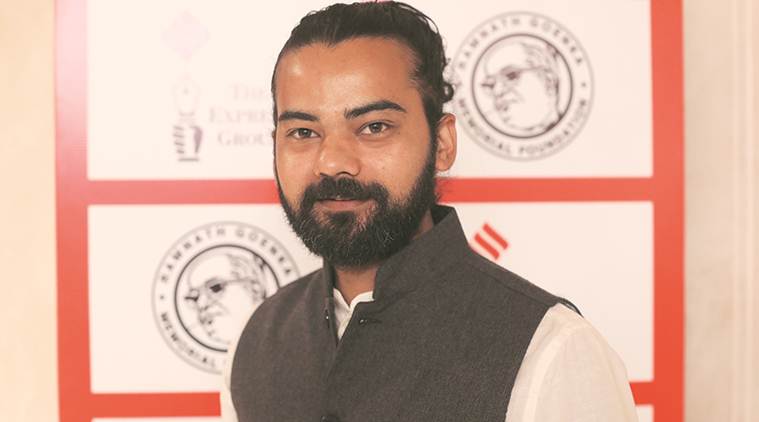 Hindi
Print
Rahul Kotiyal
Satyagrah.scroll.in
For his two-part series exposing a covert campaign that attempted to stop Hindu girls from marrying non-Hindus
"The first part of the series focused on how Hindu organisations, including members of the RSS and Bajrang Dal, ran a secret campaign, 'Beti Bachao, Bahu Lao', saying it was to counter 'love jihad'. If they had information of a Hindu girl getting married to a Muslim man, they would first inform her parents saying it was a case of 'love jihad'. Three such incidents were reported in the Dehradun district court. It is from here that I got my first lead. In the second part, I went into details of how these organisations would go about tracking the girl."
Broadcast
Ravish Kumar
NDTV India
For an episode of his Primetime show where he blanked out the screen to make viewers understand the darkness that is the world of television media
"I had gone to deliver a lecture at Columbia University where I saw a Holocaust museum. Its darkness left an impact on me. While returning, on the flight, I saw The Sound of Music, which is also about a kind of Fascism. At the time, there was a strange environment in Delhi: journalists were being beaten up in court; slogans of being anti-national were being raised against a university, facts in the case were being distorted. All of this together created a collage of darkness in my mind and the idea of engaging the senses through a dark screen came to me. The entire script came together in one-two hours and my producer Swaralipi, director Shivani and researcher Sarvapriya, were willing to take the risk. I had a hunch we would become part of TV history."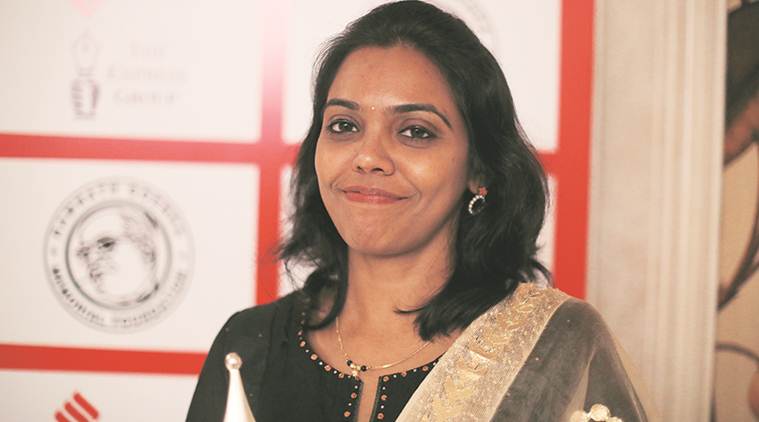 Regional Languages
Print
Reshma Sanjeev Shivadekar
Loksatta
For her series exposing how students in the general category were availing reserved seats in Maharashtra
"From 2011 onwards, I had been doing a series on students who had falsely taken admissions in top medical colleges in Mumbai and Nagpur under the Scheduled Tribes quota through fake certificates. After my story, authorities cancelled the admissions and lodged FIRs. I came across the story through a former officer who had been writing to the education ministry and other agencies for two years. I took documents from him and got information from my sources in the certification authority and the medical colleges. In 2016, we noticed a similar trend in top business colleges in Mumbai, when admissions of the last five years were inquired into."
Broadcast
Dinesh Akula
TV5 News
For his campaign highlighting the plight of the handloom sector in Andhra Pradesh and Telangana
"I came across some amazing handloom dress materials and saris in Telangana and Andhra Pradesh, which were in high demand and heavily priced. But the weavers were not getting their due. I found that they were marginalised, ironically by government policies, and pushed into a vortex of unemployment, debt and starvation. Some of these weavers were driven to death because of the situation. The impact of the stories was so strong that several local organisations held meetings and felicitated the weavers with cash prizes for their commitment. Telangana's IT and Urban Development Minister K T Rama Rao became a brand ambassador for the weavers and urged everyone in the government to wear handloom clothes."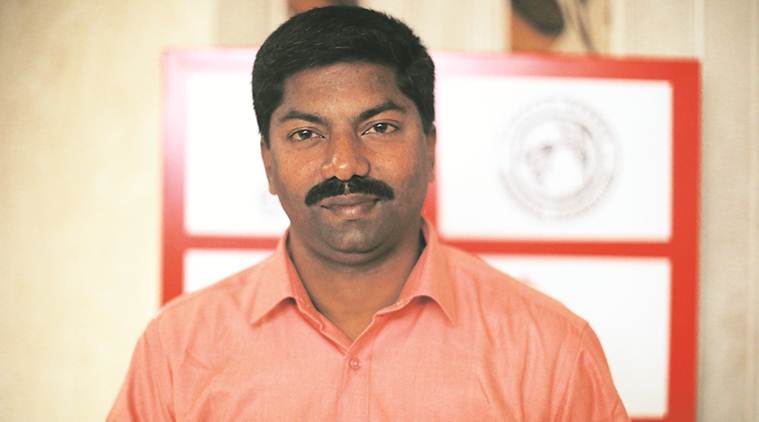 Uncovering India Invisible
Print
S V Rajesh
Malayala Manorama
For his series documenting poverty and lack of infrastructure in a tribal village panchayat in Kerala
"I report from Idukki district. When I found out about Idamalakkudi, a tribal village in the district far from civilisation, I stayed there for a few days. The story is of a people whose life is a constant battle, and whom Kerala remembers only during elections. It is the only tribal village panchayat in Kerala which does not have a public health centre and facilities for primary education. Malnourishment and poverty are part of the lives of the 2,400 people who live in 27 settlements, in the midst of a dense forest and without proper roads. Even reaching there was a challenge."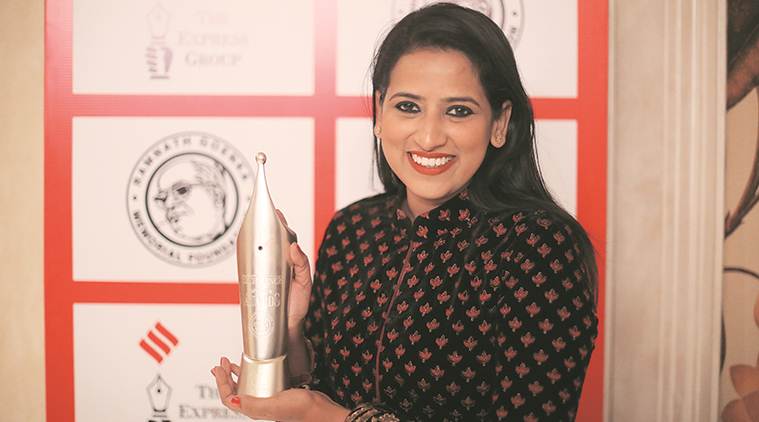 Broadcast
Manogya Loiwal
India Today Television
For her report on two children of the same family diagnosed with the Ehlers Danlos syndrome
"It was a rarest-of-the-rare case. The father of the children earned Rs 5,000 per month, and with five children in the family, he was struggling to make ends meet. The challenge was to shoot the children without making them uncomfortable at any point in time. Small things like people calling the children buddhiya or buddhaa (old), or even ugly, had left them scarred. After the story, help poured from various quarters and the children got assistance from RIMS and even AIIMS."
Business and Economic Journalism
Print
Utkarsh Anand
The Indian Express
For his story revealing how 28 State-owned banks wrote off Rs 1.14 lakh crore of bad debts between financial years 2013 and 2015
"I cover the Supreme Court as my primary beat. A bunch of petitions were filed before it on the government and RBI refusing to disclose vital information on outstanding loans that ran into crores of rupees. The banks had written off such loans. On December 16, 2016, the SC passed an order that economic interest can't be a ruse for exemption of this data under the RTI Act. I then filed an RTI in every bank. Some gave me part information and some didn't. I kept pursuing it. Eventually, information was forthcoming."
Broadcast
Harshada Sawant
CNBC Awaaz
For her series that drew attention to hardware innovators in India
"I cover innovation and start-ups, so I was already in touch with some of these innovators. For the story, I got in touch with the National Innovation Foundation, spoke to accelerators and incubators in Bengaluru and those funding hardware innovators. We got some of the interesting stories of innovators from our visits to incubators. We knew Gujarat and Bengaluru had many innovators, but Maharashtra was a revelation. We didn't expect to find so many hardware innovators in smaller towns."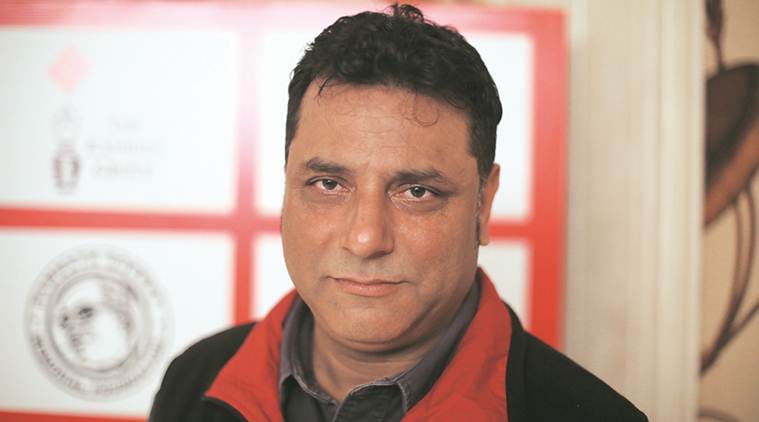 Reporting on Politics and Government
Print
Muzamil Jaleel
The Indian Express
For his reports on the government in J&K, the BJP-PDP alliance and the complexites of the Kashmir issue
"I have been with The Indian Express for 20 years and have been writing about Kashmir for 25 years. This was a big political story because the alliance between the BJP and PDP marked the BJP's entry into a Muslim-majority state for the first time. We had daily reports on the developing situation. We also had the first interview of J&K Chief Minister Mehbooba Mufti. We wrote about the revolt within the PDP that nearly split the party then. I was covering the stories while being based in Delhi; I would travel to Kashmir often."
Broadcast
Ashish Singh
NEWSX
For his sustained coverage of the AgustaWestland chopper scam
"I am the defence editor for the channel, and as a Milan court gave its judgment in the AgustaWestland case, I went to Italy to cover the story. My primary aim was to talk to the defence lawyers and the prosecution. Later, I managed to interview the judge there as well, and he named several high-profile people who were allegedly involved in the case. Usually judges don't give interviews, but we managed to convince him. The investigation had major impact and was also talked about in Parliament."
Sports Journalism
Print
Qaiser Mohammad Ali
Outlook
For his story showing how the Sports Authority of India was crippled by a paucity of coaches
"The biggest challenge while putting together the story was to get the numbers right. Figures for the number of coaches employed by the Sports Authority of India (SAI), the number of coaches required etc were tough to get. Most of the coaches I spoke to were unsure about these numbers, and some of the mid-level officials I met were not willing to divulge the details. I somehow managed to gather all the data, and then met up with the SAI director-general. The numbers he gave me initially did not tally with those I received from my other sources. Eventually, he gave me the right figures, which helped me in writing my story."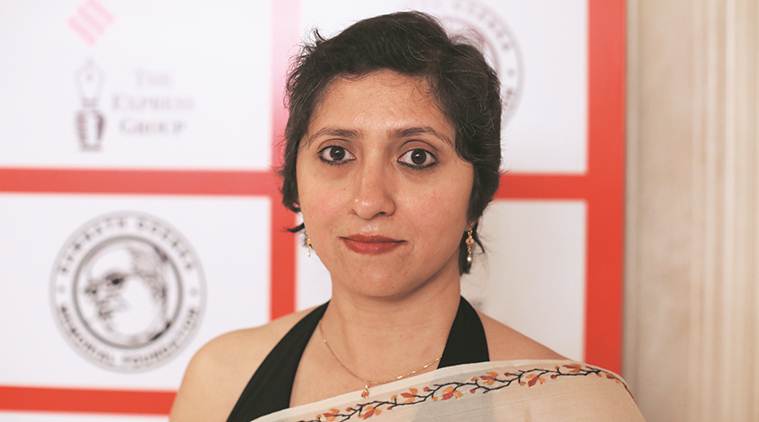 Broadcast
Bipasha Mukherjea
India Today Television
For her story on the young footballers of Mizoram gearing up to play in the Bundesliga, the prestigious German first-division league
"Seven Mizo boys were going to play in the Bundesliga in 2016. Driving through the interiors of Mizoram, we had to catch up with them before they left for Germany. The story focused on how sports can help build lives and develop a region. The language, terrain and culture were all a challenge for us, and made the journey exciting as well. Despite having a high literacy rate, Mizoram is fighting poverty, alcoholism and AIDS and football has become a gateway for the youth to realise their dreams. It was a story of their journey and the rise of Mizoram as the new mecca of football in India."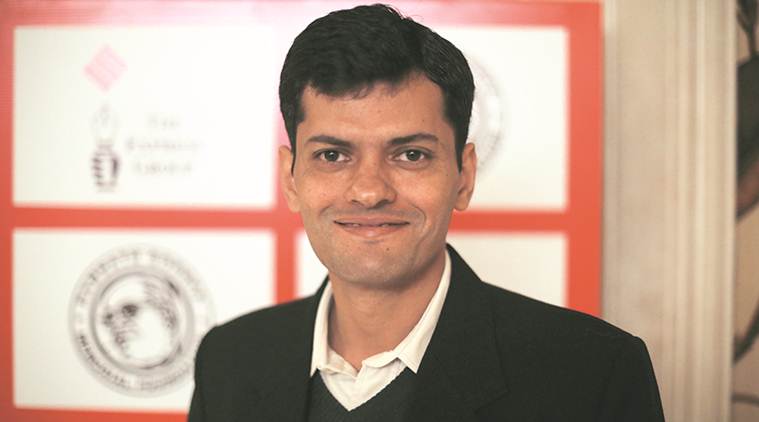 On The Spot Reporting
Print
Shubhajit Roy
The Indian Express
For his story capturing the environment of fear and anxiety in Dhaka following the attack on a restaurant in one its most secure neighbourhoods
"I reached Dhaka the afternoon after the attack happened. Over the next few days, as I met people in Bangladesh, I discovered the enormity of the shock in the minds of people as they battled their '26/11'. Dhaka's elite society is a small circle. The families of the victims and those of the attackers all knew each other socially, as they were from the same strata — that, to me, was an interesting aspect. I used my training and skills as a city reporter from my early years, and combined it with diplomatic beat reporting, to tell the stories. The standout story was of a Bangladeshi boy who did not leave his Indian friend, although the terrorists asked him to. That reflected the hope amid the fear."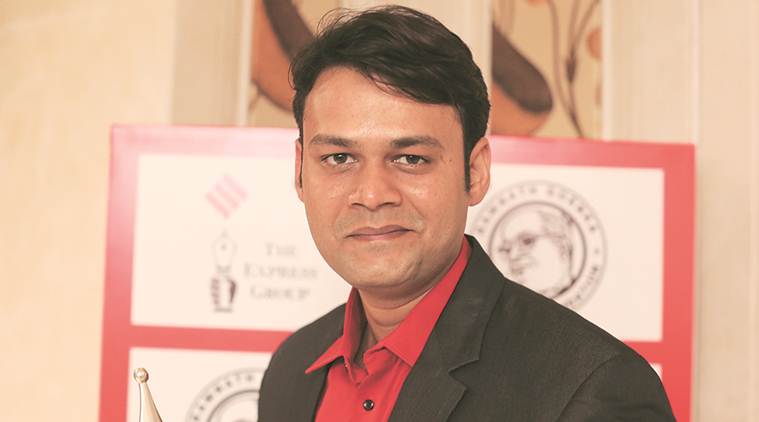 Broadcast
Ashish Sinha
India News
For his series showing the acute hardship of people living in the water-scarce areas of Marathwada and Bundelkhand
"It was tough to report in the region because of the floods. It would take us over two hours on a boat just to get to the spot. The were also many snakes in the area, which made things even more difficult. The people there had barely any access to food and drinking water. I met at least three-four women who had delivered babies in such conditions. There was no food for children and families were forced to eat just boiled rice with salt."
Investigative Reporting
Print
Ritu Sarin, P Vaidyanathan Iyer and Jay Mazoomdar
The Indian Express
For their exhaustive investigation, spanning eight months, into Panama Papers, which revealed the names of Indians linked to offshore firms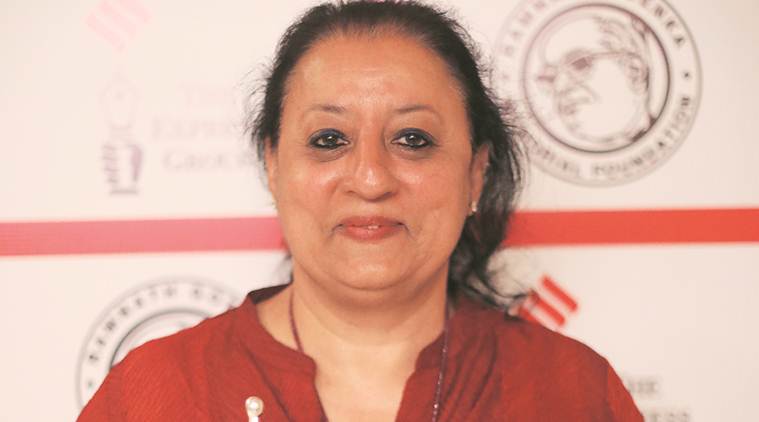 Ritu Sarin
The Indian Express had been the media partner of the ICIJ (International Consortium of Investigative Journalists) in India for two earlier projects. This was the third. The data — comprising 11.5 million secret documents of Panamanian law firm Mossack Fonseca — were first obtained by Süddeutsche Zeitung, a German newspaper. Published in April 2016, the Panama Papers was globally the most ambitious collaborative journalism project and went on to win many awards, including a Pulitzer Prize in April 2017. The Indian Express team dedicated eight months for the investigation and traced over 500 offshore entities owned by Indians, some of them by well-known celebrities and corporates.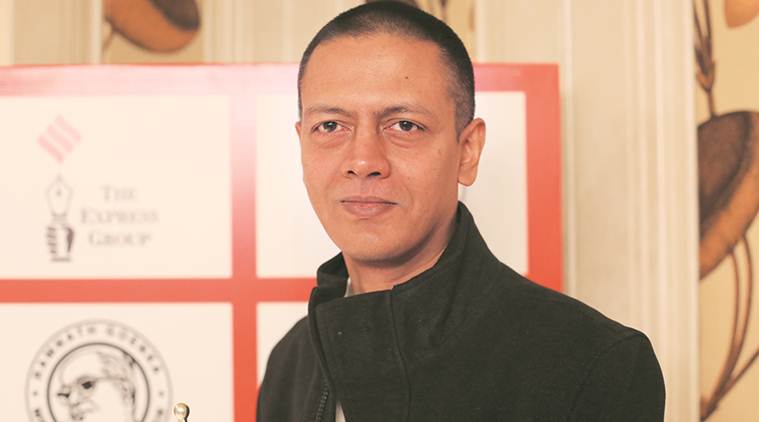 Jay Mazoomdar
We had to dig deep to find data linked to India, validate the information through cross-checking with public records and physical addresses, and then work further to flesh out the reportable stories. At many points, this felt like a daunting process with periodic bouts of frustration. We kept at it and, in the end, the eight-month labour paid off.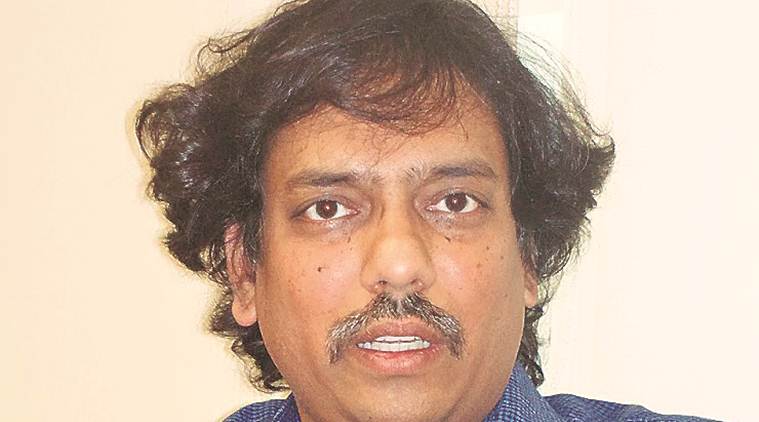 P Vaidyanathan Iyer
The government swung into action on April 5, 2016, the day The Indian Express published the first set of names. Over the last 18 months, the Income Tax department has conducted inquiries into all 426 people named in the Panama Papers, found 147 actionable cases and detected undisclosed credit of Rs 792 crore. So far, five criminal prosecution complaints have been filed, and notices have been issued under the Black Money Act in seven cases.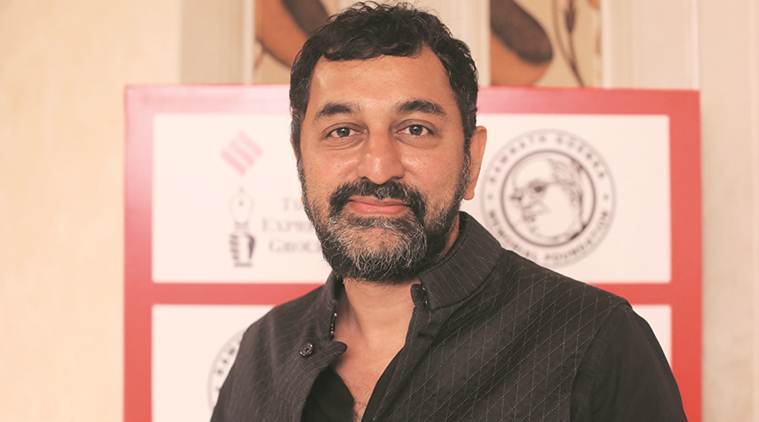 Broadcast
Sreenivasan Jain
NDTV 24×7
For his two-part series that investigated the growth of Salafism in India, its funding sources and the dangers it poses to a diverse society
"Much is made in India about the influence of 'Saudi-funded madrasas', but not backed up with facts. We set out to investigate how this kind of Islam — known interchangeably as 'Wahabbism' or 'Salafism' — has grown and what are its known (and unknown) sources of funds. We used government records on foreign funding, matching those with on-ground reportage, as well as tracing the antecedents of the donors. The report also required a deep dive into the teachings of this strain of Islam, to ascertain what dangers, if any, it poses to a secular, diverse society."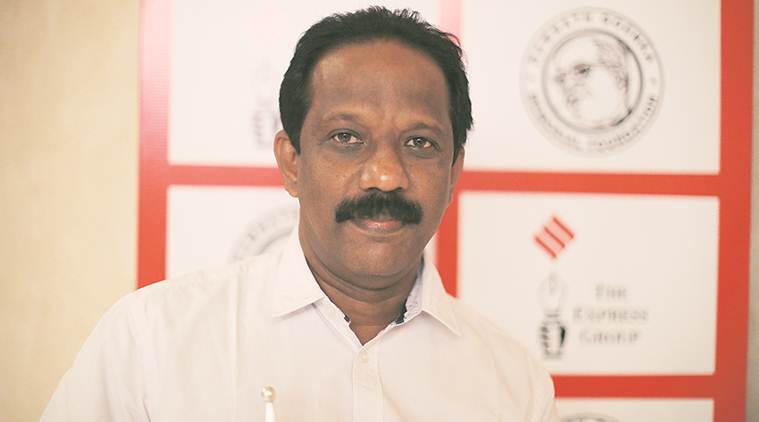 Environmental Reporting
Print
Jimmy Philip
Deepika Daily
For his series on the drying up of River Meenachil in Kerala and the creatures that vanished with it
Five rivers — Pamba, Achankovil, Manimala, Meenachil and Moovattupuzha — flow through Kuttanad, spread across the districts of Alleppey, Kottayam and Pathanamthitta, into the Vembanad lake. It's a rare ecosystem in which rivers, lakes and sea merge. Over the years, however, the use of pesticides and fertilisers in this rice-growing region, and the construction of granite bundhs has affected the rivers and the flora and fauna, particularly of the Meenachil, which flows through Kottayam and Pala. This has also affected the livelihood of the farmers of this belt, which is considered the rice bowl of Kerala."
Feature Writing
Sangita Barooah Pisharoty
The Wire
For her story featuring a social experiment in a Delhi neighbourhood that highlighted religion-based segregated housing
"I stumbled upon the story during a conversation with Faisal Khan, a Delhi-based social worker. For nearly three years, Faisal had been sharing a flat in Delhi's Gaffar Manzil with Kush Kumar, a doctor. Till some years ago, Faisal and Kush were near strangers who would meet at a South Delhi hospital as a patient and a doctor. Both typically followed the norm that the two largest communities of the country — the Hindus and the Muslims — follow, which is segregated living. Although Kush, a vegetarian and a Krishna devotee, initially couldn't bring himself to take up Faisal's offer of doing a 'social experiment' by moving into his flat in a Muslim colony, he finally relented. Faisal and Kush's upbringing reflects social realities particularly true of most parts of North India where Hindus and Muslims have near zero social relationships with each other and harbour imagined notions about each other's religion and living habits."
Foreign Correspondent Covering India
Ellen Barry
The New York Times
For her story on young rural women in India chasing big-city dreams
"Orlanda Ruthven, a development economist and social scientist, had written a short piece about Gram Tarang in The Guardian. After I read that, I made a visit to Bhubaneswar and met Mukti Mishra, who headed the programme. Then I made the journey to Bengaluru with a group of young women. I got to know a large group of them, and visited them every week or so for the first few months of their placement, trying to predict which ones of them would stay in the factory for the full six-month training period. The key problem with the government's training initiative, in particular with young women, is that they drop out early, often because of family pressure around marriage."
Commentary And Interpretative Writing
Tamal Bandyopadhyay
Mint
For his lucid and incisive columns on banking and finance
"I am a chronicler of the trends and progress in Indian banking and finance. I report, dissect, interpret and anticipate developments in the sector. I try to make hardcore finance and banking intelligible to lay persons by avoiding jargon and explaining things in an easy way. I raise questions, answer some of them and leave the rest with the readers for discussion, but do not impose my views on others. Also, every column is backed by facts and figures and deep research, even as the subjects are as diverse as bad loans in Indian banking, conflict between the Finance Ministry and the Reserve Bank of India, challenges before the microfinance industry and the monetary policy of the Indian central bank."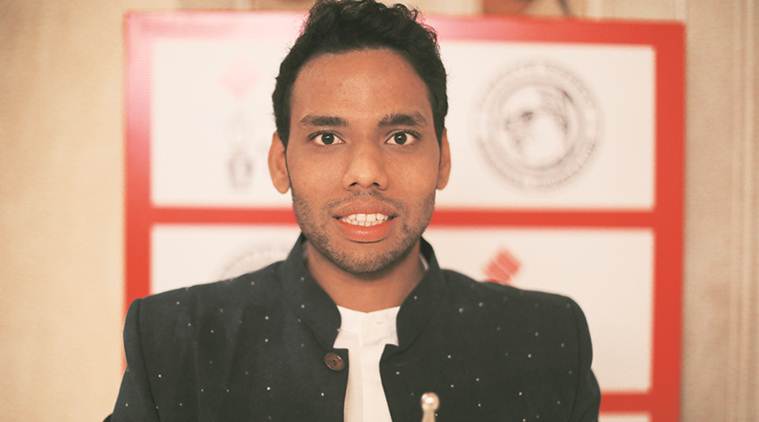 Civic Journalism
Chaitanya Marpakwar
Mumbai Mirror
For exposing the fake claims of a construction company building a penguin enclosure at the Byculla Zoo
"I got a tip-off from a source in the Brihanmumbai Municipal Corporation about irregularities in the procurement of penguins and construction of the enclosures. Since one of the eight penguins had died, the entire procurement was already under the scanner. I got information about a joint venture that was required to bag the contract. I got details about the American firm Sivat Services that was supposed to be a part of the joint venture. I wrote to their CEO and found out that it wasn't true. Later, based on the email, it was revealed that the penguin enclosure was being built by Highway Construction Company, a UP-based firm that built roads. After the story was published, the firm was penalised."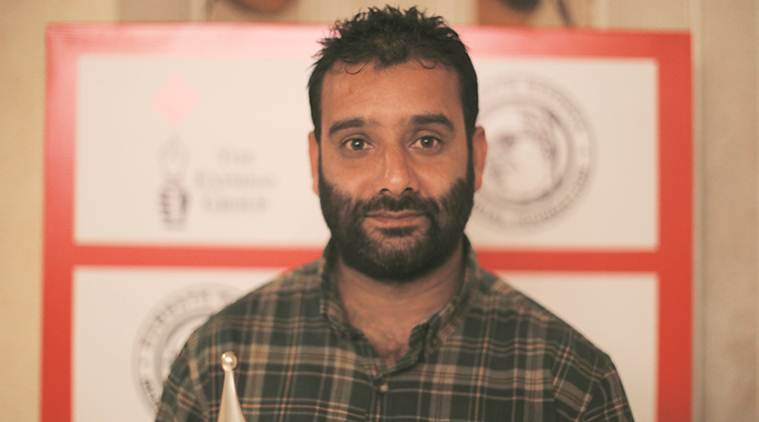 Photo Journalism
Waseem Andrabi
Hindustan Times
For his photographs that captured the aftermath of the killing of Burhan Wani in Kashmir
"My pictures showed how thousands of people were coming to get a last glimpse of Burhan Wani after his death. Violence erupted on the streets and continued for five months. I was on the field every day. Taking pictures at protest sites and hospitals became difficult because photojournalists were being attacked by both security forces and protesters. Because of the shutdown, I was unable to go home for weeks. I was the first photojournalist to capture Wani's father by his son's grave."
Books (Non-Fiction)
Shashi Tharoor
For his searing indictment of the British Raj in his book An Era Of Darkness: The British Empire In India (Aleph Book Company), that documents how colonialism enfeebled India
"My debate at the Oxford Union in mid-2015 on the proposition 'Britain Owes Reparations to Her Former Colonies' went viral on YouTube and has been viewed millions of times, which prompted my publisher, David Davidar, to insist I write a book on the same theme. I've always been fascinated by Indian history, and had passionate views about it. So though the idea to base a book on my speech came from David, I didn't need much persuading. A lot of the popular histories of the British Empire in the last decade or two, by the likes of Niall Ferguson and Lawrence James, have painted colonialism in rosy colours, and this needed to be challenged. Historical material is available to everyone who is willing to look for it, but perhaps it's been taught inadequately, and that's why it might be useful to people to have these arguments in one place, both to read and subsequently to refer to."
The Jury Weighs In
One of the functions of these awards is to reward independent thinking. It is time we brought the heart and the head back in journalism, which does not allow for the need to conform to those in power."
Pamela Philipose
SENIOR JOURNALIST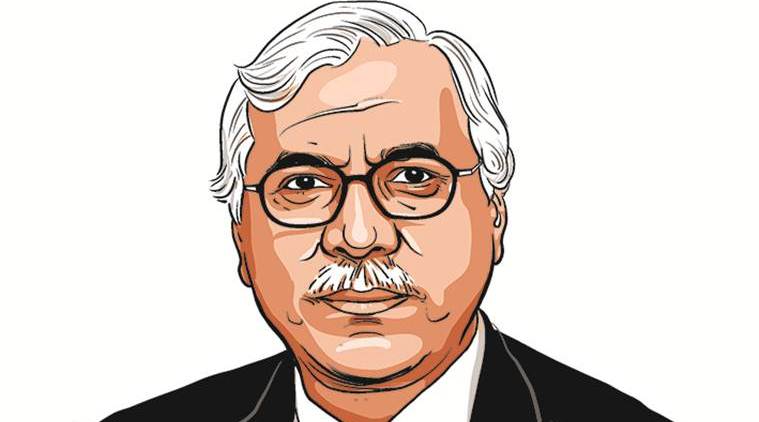 "It is always a difficult task to choose for the most prestigious media award of the country. There were a large number of entries, each better than the other. I feel honoured to be a part of the process.
S Y Quraishi
Ex-chief election commissioner