Written by
Shyamlal Yadav
| New Delhi |
Updated: October 22, 2014 1:44:25 pm
Wedded to RSS
Pracharaks are Sangh wholetimers who leave their families, often stay unmarried and lead detached lives devoted to the organisation. When deputed to BJP or other RSS affiliates, they are called Sangathan Mantris (Organisation Secretaries); in BJP units, they are usually designated General Secretary (Organisation). The Sangh has over a hundred affiliated organisations, but most Pracharaks working in the BJP are either from the RSS or ABVP.
Sent to BJP in early 90s, worked as a Secretary in national unit. Was Organisation Secretary in charge of Punjab, Himachal, J&K, Haryana, and appointed General Secretary (Organisation) at the national level before being sent to run Gujarat in 2002.
Kaptan Singh Solanki
Rare pracharak who is married. Was Praant (state) Pracharak in Madhya Pradesh before going to BJP as Sangathan Mantri of state unit. Was appointed Haryana Governor after Modi came to power.
Manohar Lal Khattar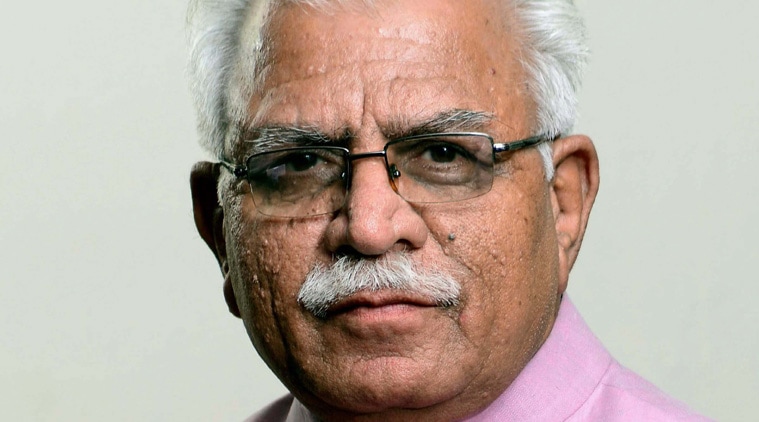 Had been running the Antyodaya Cell of the BJP at the central level for the last few years. Had been deputed to several states, including Gujarat, when Modi was chief minister.
Ramlal, Ram Madhav
Of the over 30 Pracharaks currently in the BJP are General Secretary (Organisation) Ramlal and his associate Shiv Prakash. Both worked in Western UP as Kshetra Pracharaks. Another of Ramlal's assistants, V Satish, was with the ABVP earlier. Ram Madhav, another RSS Pracharak, is a BJP General Secretary.
CENTRAL ROLES
> HRIDAY NATH SINGH, Kisan Morcha, Panchayati Raj Cell
> MAKHAN SINGH, Sahyog, Senior Citizen Cell
> BHAGWAT SHARAN MATHUR, SC Morcha, ST Morcha
> RAM PYARE PANDE, Training Cell
> RAKESH JAIN, With Ram Pyare Pande
> V SHANMUGHNATHAN, Sangathak
EMINENT OTHERS
> Saudan Singh (Madhya Pradesh)
> Shreepad Deshpande (Andaman-Nicobar)
> G R Ravindra Raju (Seemandhra)
> Phanindra Nath Sharma (Assam)
> Ram Pratap Singh (Chhattisgarh)
> Vivek Dadhakar (Dadra-Nagar Haveli)
> Vijay Sharma (Delhi)
> Satish Dhond (Gujarat)
> Bhikubhai Dalsania (Gujarat)
> Pavan Kumar (Himachal Pradesh)
> Ashok Koul (Jammu & Kashmir)
> Santosh BL (Karnataka)
> Ravindra Bhusari (Maharashtra)
> Rajendra Phadke (Maharashtra)
> S Premanand Sharma (Manipur)
> Prashant Arora (Odisha)
> Prasanna Mishra (Odisha)
> S Mohan Rajulu (Tamil Nadu)
> Sundar Kumar Pal (Tripura)
> Sanjay Kumar (Uttarakhand)
> Ratnakar Mishra (UP)
> Chandrashekhar Mishra (UP)
> Bhawani Singh (UP)
> Suneel Bansal (UP)
> Amalendu Chattopadhyaya (West Bengal)
> Ajay Jamwal (Punjab)
> Sunil Vinayak Karjatkar (Maharashtra)
> Umakanthan KR (Kerala)
> Rajendra Singh (Jharkhand)
> Suresh Bhatt (Haryana)
> Nagendra Kumar (Bihar)
> Mantri Srinivasulu (Telangana)
The Indian Express website has been rated GREEN for its credibility and trustworthiness by Newsguard, a global service that rates news sources for their journalistic standards.