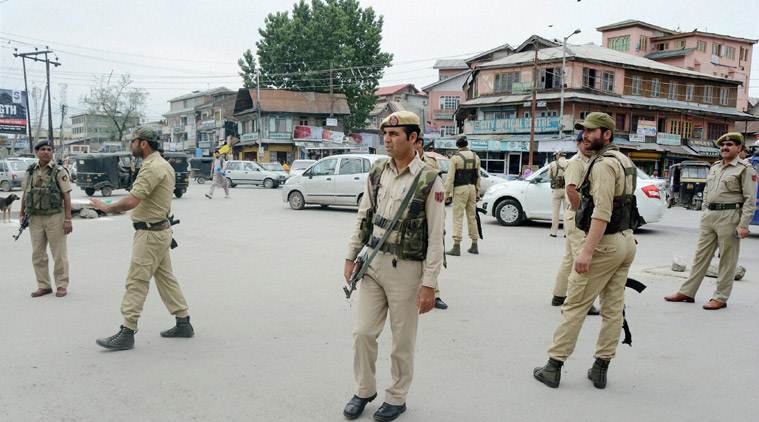 A Jammu and Kashmir Police Sub-Inspector was abducted and shot dead by suspected militants when he was on his way home, in Pulwama district of South Kashmir, on Sunday afternoon.
The police officer, Imtiyaz Ahmad Mir, who was in his thirties, was posted with the J&K Police Intelligence wing.
"We have lost SI Imtiyaz of JKP in a terror incident at Pulwama," J&K Police tweeted. "We condemn this gruesome killing and pay our sincere tribute to the officer".
According to sources, suspected militants intercepted Mir's vehicle at Wahibugh village in Pulwama district, took him to a nearby stream and shot him dead. Mir, a 2010-batch officer who was posted at Shergarhi police station in Srinagar, was on his way home to Sonthbugh village in Pulwama. Police officers are yet to confirm whether he was on leave.
Police sources said Mir, the son of a retired police officer, was told not to go home. "He lives in an area which has a strong militant presence. He was asked not to visit his home, as it would endanger his life. But he insisted on meeting his parents," said a police officer.
Another police officer said Mir could have been on the militants' hit list. Police are investigating whether the militants were tipped off about his visit.
Earlier, the J&K Police department had issued an advisory to its personnel, especially those living in South Kashmir, to take extreme precautions while going home on leave.
With militants targeting police personnel on leave, the department, in another advisory to police training schools in the state, had said leave should not be granted to trainees from South Kashmir. "In view of the prevailing militancy scenario, no permission/ leave may kindly be granted to the recruit constables of District Pulwama who are presently undergoing BRTC (Basic Recruitment Training Course) in your respective training schools/ centres," said the advisory sent by the then Senior Superintendent of Police (SSP), Pulwama.
Meanwhile, in a separate incident, suspected militants killed a PDP worker on the outskirts of Srinagar city. Mohammad Amin Bhat, reported to be a close associate of former state finance minister Altaf Bukhari, was shot in Gangbugh, on the outskirts of Srinagar city, in the evening. He was rushed to hospital, where he died.
📣 The Indian Express is now on Telegram. Click here to join our channel (@indianexpress) and stay updated with the latest headlines
For all the latest India News, download Indian Express App.