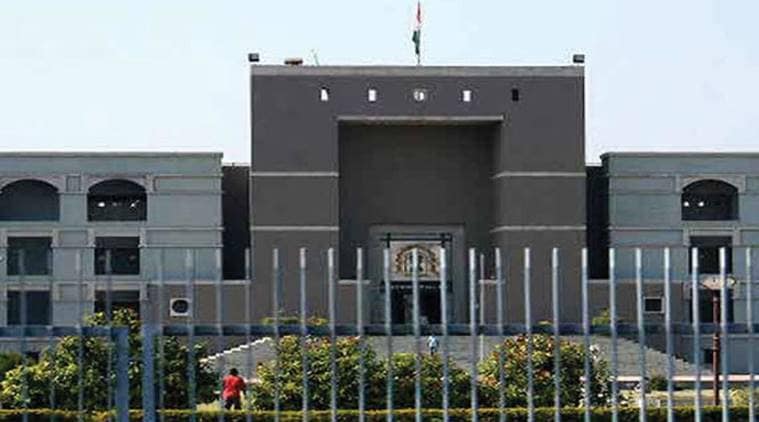 Gujarat High Court (File)
A public interest litigation (PIL) filed in Gujarat High Court has sought the court's intervention in having segregated seats for vegetarian and non-vegetarian passengers in trains.
The PIL, filed by E E Saiyed, 67, a resident of Khanpur in Ahmedabad, a lawyer himself, has pleaded the court to direct Indian Railways to give option for allotting seats in accordance with the food choice of passengers.
Filed through advocate R J Goswami, the PIL is likely to come up for hearing next week.
The petition states, "Respondents be directed to segregate vegetarian and non-vegetarian food and segregate seats at the time of ticket booking in accordance with food choices so that no discomfort is caused to passengers who are vegetarian."
Claiming that his PIL does not have any political motive, the petitioner states, "Indian Railways in its contract for catering services takes utmost care and caution for providing the best eatables to its passengers. Furthermore, the effort put in to cater to a vast diversity of people residing in a country like India is praiseworthy. However, the segregation between vegetarian food and non-vegetarian food is precarious and there is no distinction with regard to serving the passenger according to their choices."
Petitioner Saiyed has said that he is a "pure vegetarian" and has filed the PIL so that "separate sitting arrangements for vegetarian and non-vegetarian passengers can be provided."
The PIL states, "As food choice is being taken at the time of booking by the Indian Railway, the option for allotting seats in accordance with food choices should be encouraged so that co-passengers may not suffer. Therefore, the petition is seeking direction to the effect that allotting of seats should be made on the basis of food choices."
The PIL has made the Ministry of Railways, Indian Railway Catering and Tourism Corporation (IRCTC), Western Railways and the state government as respondents.
The Indian Express website has been rated GREEN for its credibility and trustworthiness by Newsguard, a global service that rates news sources for their journalistic standards.