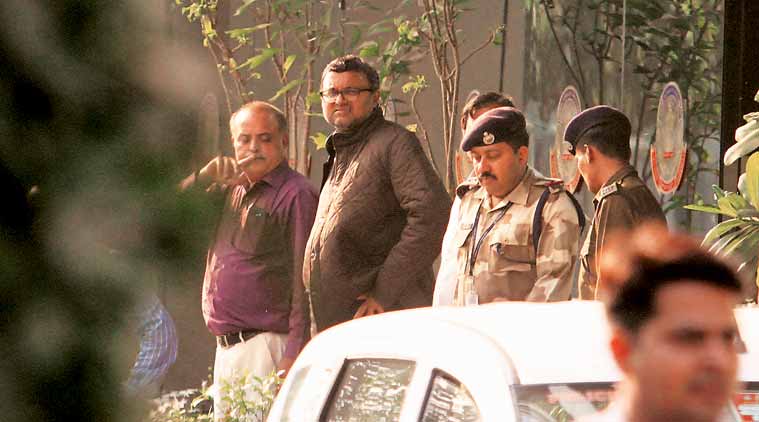 The Enforcement Directorate (ED) on Thursday attached properties worth Rs 54 crore belonging to former Finance Minister P Chidambaram's son Karti Chidambaram and a company allegedly associated with him in connection with the INX Media case. The attached properties include Chidambaram's Jor Bagh residence, a bungalow in the UK and a tennis club in Spain.
The ED has claimed that the properties belong to Karti and "his company Advantage Strategic Consulting Pvt. Ltd. (ASCPL)". ED is probing a case of money laundering against Karti based on a CBI FIR in the case.
READ | What happens when a law-enforcement agency like ED attaches a property?
In response to the development, Karti called the order "bizarre and outlandish" and based on "crazy conjectures". "This is meant only to grab headlines. The order will not withstand judicial scrutiny, review or appeal. Will approach the appropriate legal forum," Karti tweeted.
In May 2017, the CBI filed an FIR naming, among others, Karti and INX Media for alleged irregularities in clearance from the Foreign Investment Promotion Board (FIPB) to the media group for receiving overseas funds in 2007 when Chidambaram was Union Finance Minister. The CBI alleged that INX Media's FDI proposal was "deceitful and fallacious" but was still granted approval "by virtue of influence exercised over them (FIPB) by Karti P Chidambaram".
"Investigation conducted by the Directorate so far shows that for FIPB approval, Sh. Peter and Smt. Indrani Mukerjea met Finance Minister Shri P. Chidambaram so that there was no hold up or delay in their application. Sh. P Chidambaram asked for his son's business interests to be kept in mind. ED identified payments of Rs. 3.09 crore by Peter Mukerjea to ASCPL and associated entities controlled by Karti P. Chidambaram through manipulated debit notes. During investigation, it was admitted that debit notes were raised on the directions of Sh. Karti P. Chidambaram to show some transaction which in fact did not occur," an ED statement said.
According to the ED, the money received by associated entities was channelled back into ASCPL. The funds received by ASCPL were invested and ASCPL also purchased shares of Vasan Health Care, the ED has claimed.
"A part of these shares were sold at a profit of nearly Rs. 41 crore. ASCPL also earned Rs.18.49 crore from sale of shares in another company for an amount of Rs.29.49 crore. These funds arising from sale of laundered property are also assets involved in money laundering. Therefore assets and properties belonging to him and ASCPL were attached in lieu of proceeds of crime," the ED statement said.
The attached assets, interestingly, include 50 per cent of Chidambaram's Jor Bagh residence, which is jointly owned by Karti and his mother Nalini. The ED did not explain how it would attach 50 per cent of the house.
The overseas assets attached by the ED include the Surridge farm, Bathealton, Somerset, UK and Tennis Club and Land located in Municipality of Gava province of Barcelona, Spain. While the former is in the name of ASCPL, Singapore, the latter is owned by Advantatge Estrategia Esportiva S.L.U.
Other attached properties include agricultural land in Kodaikanal and bungalows in Ooty (both in Karnataka) of ASCPL, fixed deposits of Rs 90 lakh in the name of ASCPL with DCB Bank, Nungambakkam Branch and Rs 9.23 crore in the name of Karti with Indian Overseas Bank, Nungambakkam Branch.
Both Karti and P Chidambaram have earlier denied all allegations and called ED's actions "political vendetta".