RANK 51: SAMIR JAIN, 58 (Vice Chairman, Bennett and Coleman and Co. Ltd)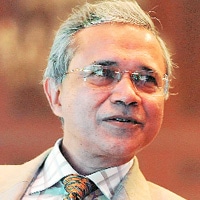 RANK 51: VINEET JAIN, 46 (Managing Director, BCCL)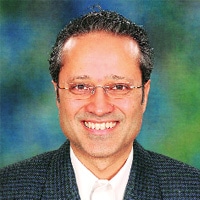 RANK (2013): 74
WHY
Their media conglomerate is one of the biggest in the world.
POWER PUNCH
Not only have they captured the English newspaper industry but also have left competition far behind in the English TV news arena with Times Now.
WHAT NEXT
Looking at other sectors such as vocational education.
BY THE WAY
Last year, as part of their cost-cutting initiatives, they launched what they called Operation Rajnikant and Op Dark Knight in which they set such impossible targets for employees that only a Rajnikanth or a Dark Knight was likely to achieve them.
RANK 52: M M GUPTA, 72  and SANJAY GUPTA, 45
CMD/CEO and Editor, Jagran Prakashan
Rank (2013): 75
WHY
Dainik Jagran wields tremendous influence in the Hindi heartland; it topped the Indian Readership Survey 2013. The group claims readership of about 41 lakh. Its newspaper operations alone comprise nine titles in five different languages, sweeping across 15 states with over 100 editions
POWER PUNCH
Rivals like Dainik Bhaskar have been unable to beat Dainik Jagran despite entering new markets.
WHAT NEXT
The big plan includes expanding readership of the recently acquired Nai Duniya in Madhya Pradesh and Chhattisgarh – considered the bastions of Dainik Bhaskar.
BY THE WAY
Their annual chaat parties are a hit, something to look forward to.
RANK 53: SHAH RUKH KHAN, 48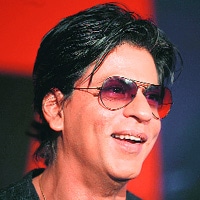 Actor, producer, IPL team owner
Rank (2013): 91
WHY
Before one could say Ready, Steady, Po, his Chennai Express had raced past Aamir Khan's 3 Idiots and with a booty of Rs 227.13 crore it became SRK's first ever 200+ film. 2013 will always be a memorable year for King Khan who stunned the world with his secret baby AbRam. His theme park business venture, Kidzania, also opened to thriving business in Mumbai.
POWER PUNCH
The television premiere of Chennai Express fetched Zee TV the highest TRP of the year at 9.5.
WHAT NEXT
Farah Khan's Happy New Year, Rahul Dholakia's Raaes, Maneesh Sharma's Fan.
BY THE WAY
He can quote Sufi poet Rumi's verses verbatim.
RANK 54: PRAKASH KARAT, 66
General Secretary, CPI(M)
(New on the list)
WHY
In what is possibly his last term as general secretary of the CPM, Karat wields tremendous authority within the party.
POWER PUNCH
Has rallied regional parties under the umbrella of the Third Front.
WHAT NEXT
In the event of a fractured verdict, the Third Front and Karat will play a major role. But a further dip in the Left's numbers in Parliament could erode his party's standing at the national level.
BY THE WAY
A 30-minute exercise regime in the morning is a must for him.
RANK 55: AAMIR KHAN, 48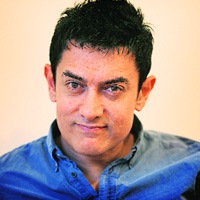 Actor, Producer
Rank (2013): 62
WHY
Aamir Khan only competes with Aamir Khan. As Dhoom 3 rakes in Rs 284.27 crore and becomes the biggest all-time hit, Aamir retains his position as Mr Blockbuster.  He is the only actor with two films in the 200-crore club.
POWER PUNCH
So confident was he about Dhoom 3 that he launched no publicity blitzkrieg and didn't appear on any reality show to promote the movie.
WHAT NEXT
Rajkumar Hirani's PK, second season of Satyamev Jayate.
BY THE WAY
He is a huge fan of Calvin and Hobbes and has an entire collection of the comic strip.
RANK 56: KUMAR MANGALAM BIRLA, 46
Chairman, Aditya Birla Group
Rank (2013): 45
WHY
Birla heads a US $40 billion corporation, the Aditya Birla Group, which is in the League of Fortune 500.  He's a leading player in cement, metals and telecom.
POWER PUNCH
Birla, who acquired several companies such as Novelis, Pantaloon and a 27.5 per cent stake in Living Media, bought Jaypee's Gujarat cement unit for Rs 3,800 crore in 2013, its biggest takeover in two years.
WHAT NEXT
All eyes are on the CBI, which is probing him for his role in swinging the allocation of a coal block in Odisha in favour of Hindalco.
BY THE WAY
He quit from the RBI Central Board last year to avoid conflict of interest for his banking licence application.
RANK 57: MANMOHAN SINGH, 81
Prime Minister
Rank (2013): 4
WHY
By virtue of being the Prime Minister, although in his last days in office, he appears to be a pale shadow of his former self. But he still enjoys unparalleled support from Sonia Gandhi.
POWER PUNCH
With Sonia Gandhi putting her weight behind the creation of Telangana, Singh overruled all objections within his Cabinet and ensured that the timeline for division of Andhra Pradesh is met.
WHAT NEXT
He has announced that he won't seek a third term in office, but will not retire from politics.
BY THE WAY
He is particular about his shoes, which are usually black patent leather shoes. There is a story behind it. His first pair of shoes came as a gift from his mother when he went for his first interview for pre-university.
RANK 58: M  VEERAPPA MOILY, 74


Minister for Petroleum and Natural Gas
Rank (2013): 82
WHY
When the PM decided to drop Jayanthi Natarajan from the council of ministers, he chose Moily. Since taking over, he has made the ministry a hub of decision-taking, clearing long-pending files.
POWER PUNCH
The PM personally called him to offer him the additional charge of MoEF.  Moily' s son-in-law is a key backroom associate of Rahul Gandhi.
WHAT NEXT
Moily would be looking to get rehabilitated in a Rahul-Gandhi-driven organisation if the Congress does not return to power.
BY THE WAY
His youngest daughter, Hamsa, has also joined the family tradition of penning a book, recently publishing a book of English poems.
RANK 59: AHMED PATEL, 64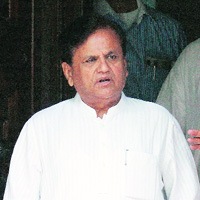 Political Secretary to Congress President
Rank (2013): 14
WHY:
He continues to be the most trusted lieutenant of Sonia Gandhi and plays a crucial role in the decision-making process in the party and the government.
POWER PUNCH
He used his negotiating skills to persuade the SP against blocking the Lokpal and Lokayukta Bill in the Rajya Sabha; the SP staged a walkout facilitating its passage.
WHAT NEXT
With Congress vice-president Rahul Gandhi trying to build his own team, there is uncertainty about whether Patel would continue to play the same pivotal role in party affairs.
BY THE WAY
He was a taluka sarpanch of Piraman village in Bharuch district, Gujarat.
RANK 60: G E Vahanvati, 71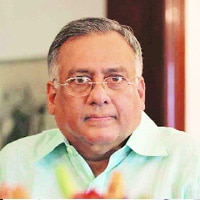 Attorney General of India
Rank (2013): 60
WHY
In his second term as chief law officer, the government sought to make use of Vahanvati's legal skills in cases with high stakes and policy matters.
POWER PUNCH
After the Supreme Court's ruling that only serving and retired judges of the apex court and chief justices of high courts can head Central and State Information Commissions, the government had to field Vahanvati to get the verdict reviewed. Following his arguments, the court admitted a "mistake of law" and an "encroachment in the field of legislation" and recalled its earlier order.
WHAT NEXT
Vahanvati has led arguments for the government in the coal blocks allocation case; the judgment is likely to delivered soon.
BY THE WAY
He used to write columns on horse-racing for a sports magazine.
CLICK HERE TO READ THE ENTIRE POWER LIST